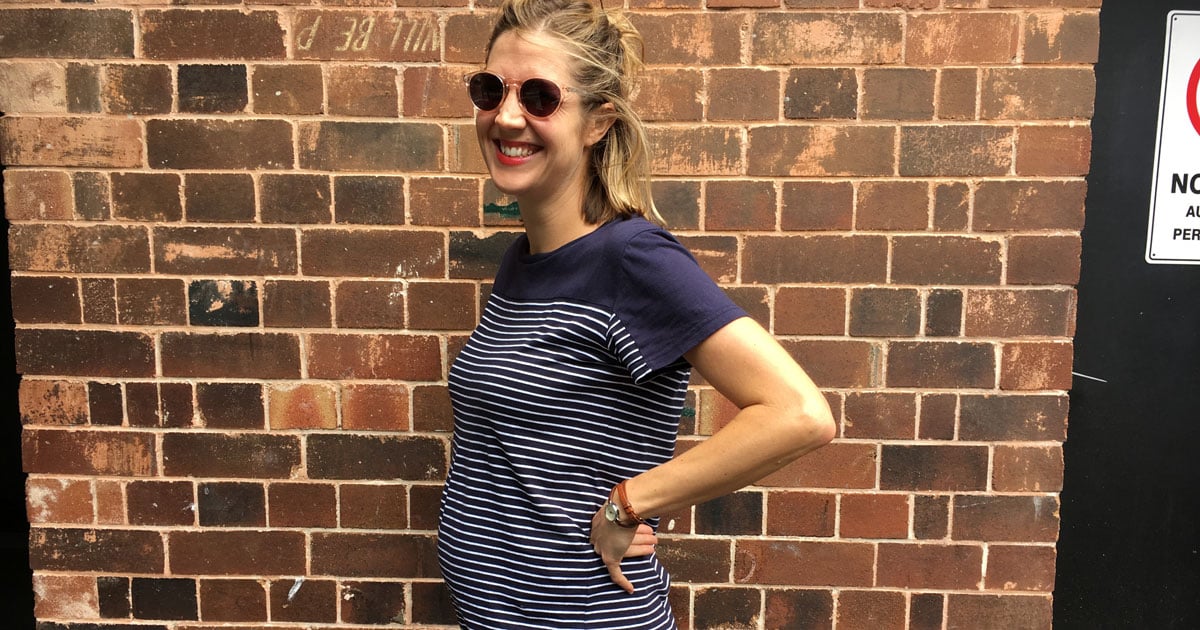 I've had an inkling for several weeks that I'm not a great pregnant woman, but now it has been confirmed.
A gorgeous colleague kindly arranged a baby shower for the six expectant mums in the Mamamia office (yes, you read correctly. Six) — a thoughtful and kind gesture.
And I was quietly dreading it.
Here I am at the end of the couch, on the right. I'm the stiff one with the glasses sitting at the end near the baby tomatoes and Bocconcini balls, not knowing what to do, while five lovely pregnant women smile for the camera.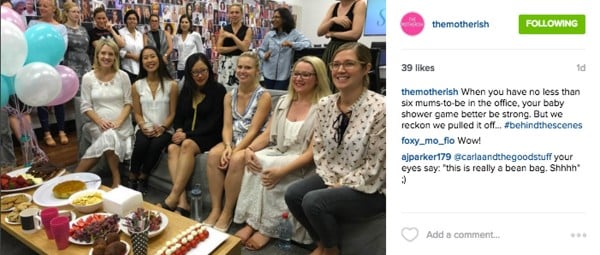 I have a slight phobia of baby showers, I threw one a few years ago for an expectant friend – the first one in our grup to become a mum.
Despite the fact I was still able to drink Prosecco at our brunch, it was a supremely dull party.
"Never again!" I declared, after all the chat about baby names, prams, Baby Bjorns, lame games, car seats and onesies.