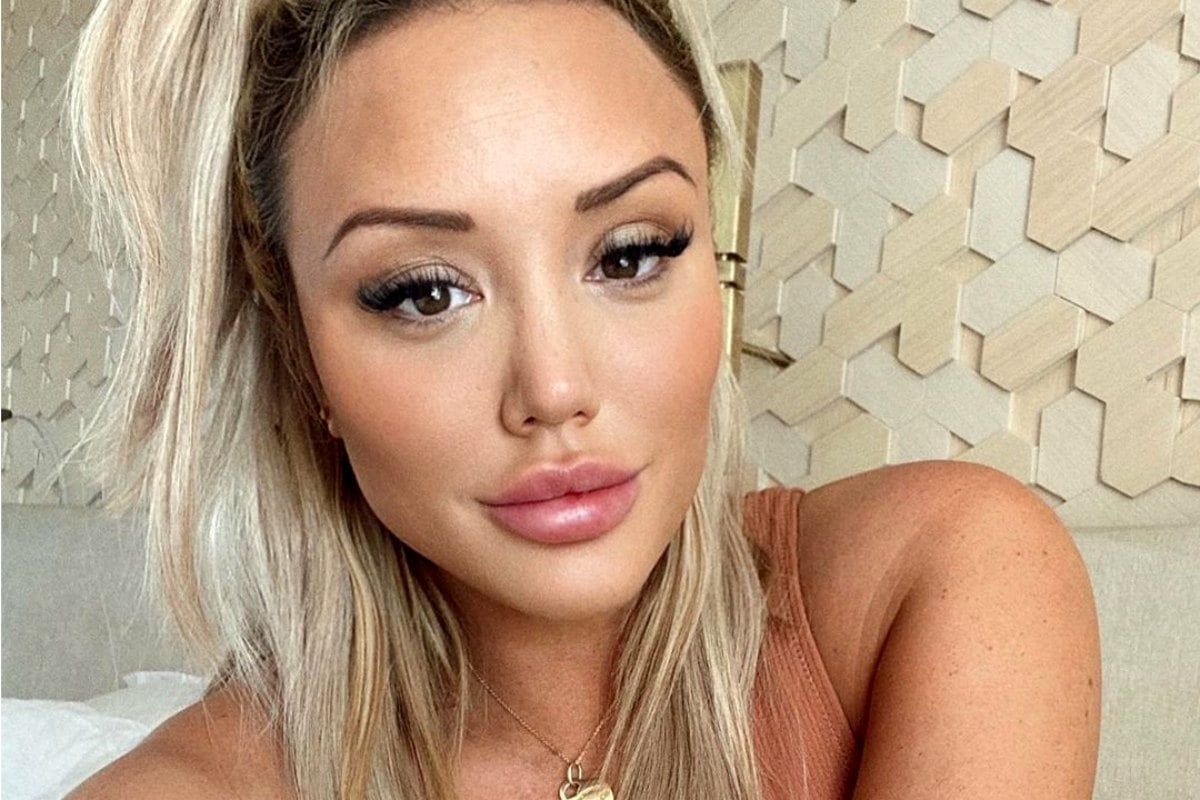 Geordie Shore's Charlotte Crosby has spoken about her experiences with a unique condition and plastic surgery on tonight's episode of I'm a Celebrity… Get Me Out of Here!.
In a candid conversation with her campmates, the 29-year-old spoke about being born with a rare condition called congenital symmastia.
Charlotte had webbing across the midline of her breasts which meant she didn't have any cleavage. In 2017, the reality TV star consulted a plastic surgeon for corrective surgery, when she was talked into also getting breast implant surgery.
"You know how you'll have a cleavage and your breast bones in the middle? Well my breast tissue runs across my breast bone, so I actually don't have a cleavage," she explained. "I thought 'you know what, I'd love to wear low-cut tops.'"
"I went to get a consultation from the surgeon (for correction) with no thought of getting implants, and then he suggested implants at the same time. When I was sat there I was kind of wrapped up in it and thought 'oh, maybe that'll look nice' so I went ahead with it," she said.
"It [made me] feel 10 times bigger than what I was."
Charlotte Crosby shares her views on cosmetic surgery on I'm a Celebrity… Get Me Out of Here!. Post continues below.
In the end, she had them removed after a year's worth of wear.
"I was 545 cc. I was huge," she said.
"They only lasted a year. I didn't like them, I don't know why I did it."
 

View this post on Instagram