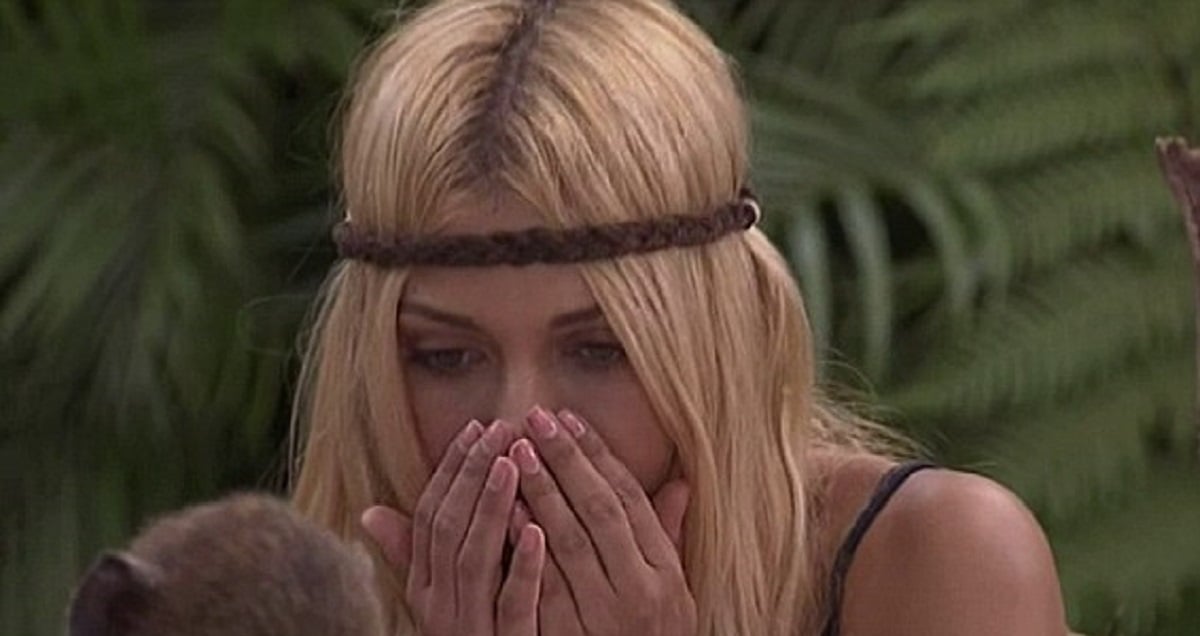 There is no such thing as privacy. Your every word is being listened to.
People who you thought were friends are refusing to speak to you, or even to look you in the eye.
There are long, long parts of the day where there is nothing to do but scratch your mosquito bites and miss the people you love.
Three times a day, you are handed a cup with a tiny, tiny number of beans at the bottom of it.
This is why the celebrities on I'm A Celebrity Get Me Out Of Here are cranky, fighting, and seem to have no patience whatsoever.
And we know that because this week, on Mamamia's TV podcast The Binge, a celebrity from last year told Rosie Waterland and Sarah-Jane Collins all about it. 
Listen to the full episode of the podcast here:
Listen on iTunes here. Follow us on Facebook here.
The mind-games start, says Andrew Daddo – who lasted six weeks in the jungle last year – from the moment you get off the plane in South Africa.
"They put you in rooms by yourself. You end up in a camp, like a Safari place, which is great. You get to go on Safari's…unless someone else is doing a Safari at the same time….There is no chance of seeing anyone." Andrew told Rosie. 
"We were put into blacked out cars. We were blindfolded so we couldn't see anything…For us it was all about sensory deprivation."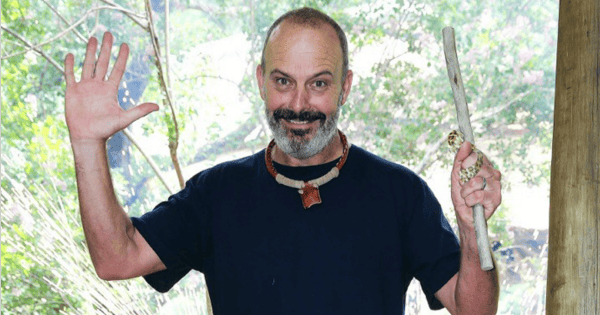 It sounds like a black ops situation.
What about when you get to camp? What happens if you aren't bathing in maggots or swimming with crocs?
"Nothing. That's the whole point of the show."
Watch the celebs in the jubgle this year:
And the food?
"You get about an inch of beans and rice in the bottom of a cup twice a day. And then dinner is whatever they can get. Someone might get ten stars but it's still a crappy version of food." Andrew said.
Was there ever a celebrity revolt against the producers? Did anyone lose it?
"We had a revolt with (carrying a) chest. We had to carry a 20-30 kg chest -3-4 kms back to camp."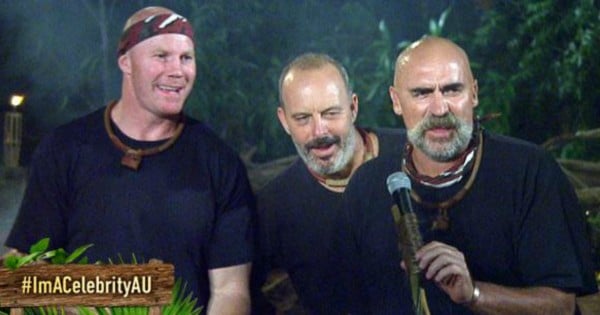 "And it was hot. And I cracked it. I said to Maureen you cannot carry this. There's an OH&S issue here I said to the producers…but you don't get to talk to anyone face to face.  I said there is nothing in this thing that will do you any value…especially if you do your back."
And the hosts, and even the producers, many of whom you know from working with them before, are forbidden from speaking to you.
"They weren't to talk to us….They are decent people. But they couldn't sit down and talk to you. Everywhere you went, there was a producer with you with a notepad. And you're wired so they could hear what you are saying."
"And the microphones were waterproof.
"It's impossible to overstate the levels of paranoia."
We don't think even Warney's rumoured massive pay packet could compensate us for all that.
Well. Maybe…
Listen to the full conversation with Andrew here:
Listen on iTunes here. Follow us on Facebook here.
Also on The Binge this week – What does Rosie think of First Dates? And The X Files? Did we really need a reboot?