I have a deep, deep love for makeup brushes.
They're less fussy, less messy than using your fingers, infinitely more hygienic, and suitable for makeup done desk-side or in-transit.
And if you too are a brush person then we've found the do-it-all, 12-piece kit that comes in its own travel case and costs the same as that eggs benedict and soy latte you bought on the weekend. And as a bit of a brush snob – who's tried everything from a magazine-freebie to high end brushes – I can confirm that these stack up to their much pricier counterparts.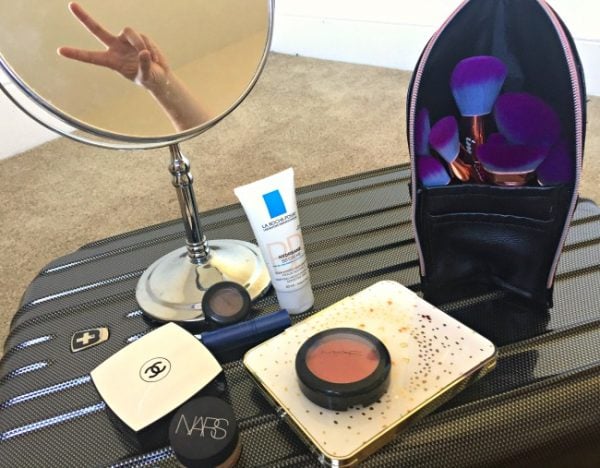 The kit in question is from Illuminate Me - which you might remember also do these space-aged creations, and have the softest of bristles, feel weighty in the hand, and come in their own stand-up leather-look pouch.
Also, despite my very vigorous buffing, stippling and dabbing, not a single, synthetic and vegan-friendly brush hair was shed.
Here's exactly how to use which brush for what...