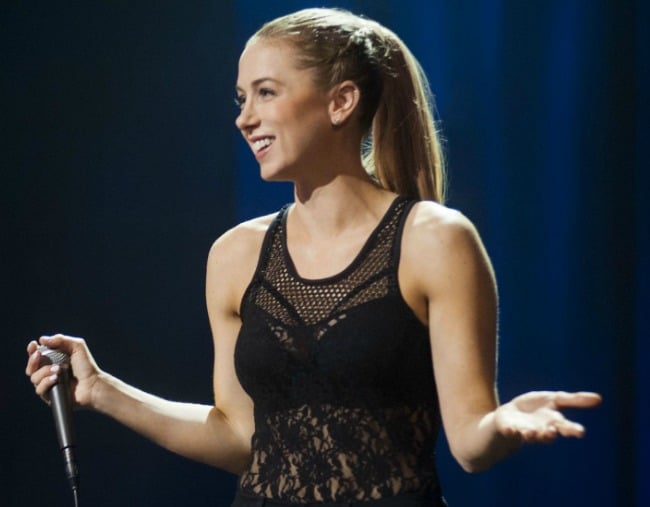 It's time to get your 'party goblin' ready.
You see, Iliza Shlesinger will be touring Australia later this year.
In case you missed it, Shlesinger is an American comedian who has released four Netflix specials in the past few years.
Her 2016 comedy special, Confirmed Kills, introduced us to the glorious concept that is the 'party goblin'.
Shlesinger says every woman has a inner 'party goblin'.
"Your party goblin sleeps in the back of your brain, and she waits on piles of regrets, and rags and old Tiger Beat magazines," she says in one of her most famous bits.
"She will awaken when she hears you say, 'I guess I'll just come out for one drink.' (She'll make you) eat that sandwich out of the garbage, then text your ex that you love him and turn your phone off… When party goblin gets you, you wake up on your couch."
In her new comedy special, Elder Millennial, Shlesinger explained that every woman also has an inner 'dragon body'.
The comedian says that once a guy leaves a woman's place, her inner 'dragon body' comes out.