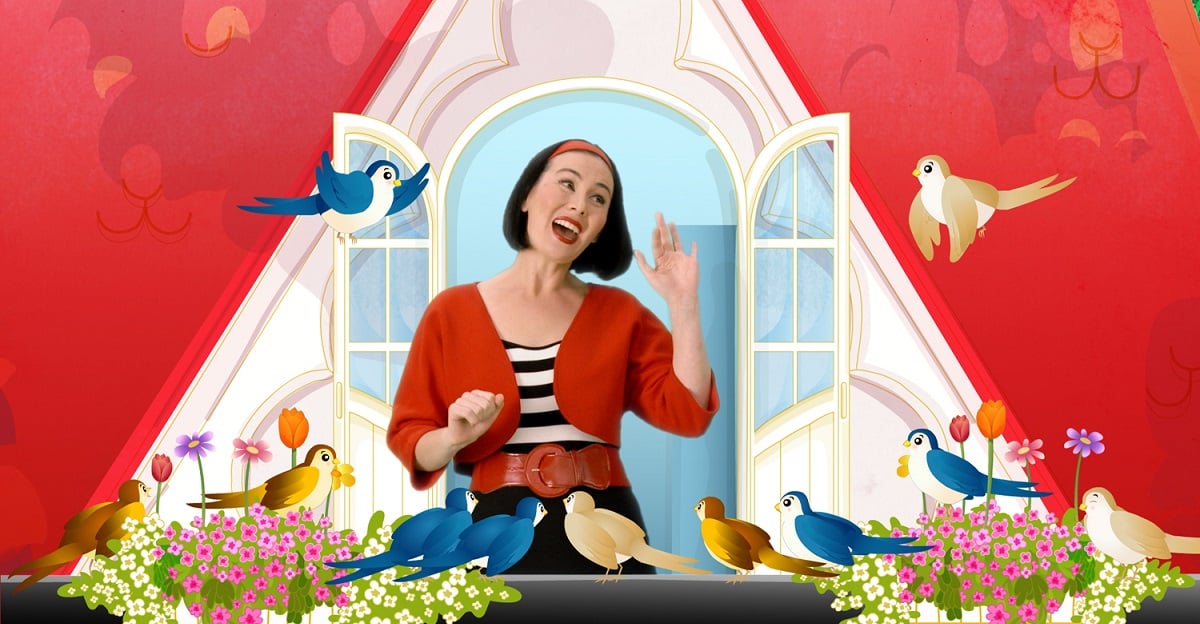 There are rock stars. There are movie stars. And then there are the stars who would go completely unnoticed in the supermarket but get mobbed at a preschool. Think The Wiggles, think Jimmy Giggle… think Lah-Lah.
Every week I get to sit across the desk from an impressive woman and talk to her about her life, her family and her work. It's a privilege, and I learn an enormous amount in the process.
But do my kids care that I today I met a Senator, a business leader, an esteemed journalist? Not a bit. But they care greatly that last week I met Tina Harris – otherwise known as Lah-Lah from Lah-Lah's Big Live Band, a fixture on ABC for Kids, and a touring band.
Lah-Lah is Tina Harris. A  former opera singer and early childhood teacher, Lah Lah and her husband Mark Harris are the backbone of Lah-Lah's band. They are also the parents of two girls, aged 11 and 13.