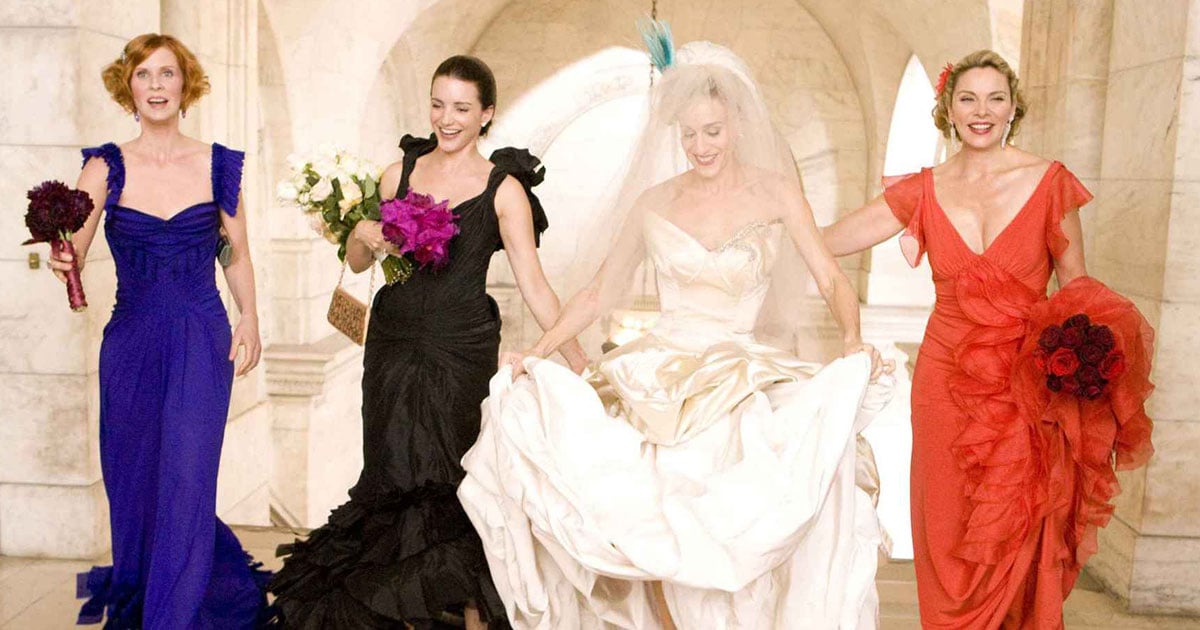 We get it: in amongst finding your dream dress, perfect location and trimming down your guest list, sometimes, deciding on bridesmaid hairstyles is the last thing on your mind when it comes to your big day.
Never fear, we're here to help.
If our love of movies – and specifically movies about weddings – has taught us anything, it's that when it comes to styling your bridesmaids, less is sometimes more.
We've rounded up our favourite bridesmaid hairstyles in movies and they've all got one thing in common: they're surprisingly simple.
Basically everyone in Sex and the City
If Carrie, Miranda, Samantha and Charlotte have taught us anything, it's that every person has a different style.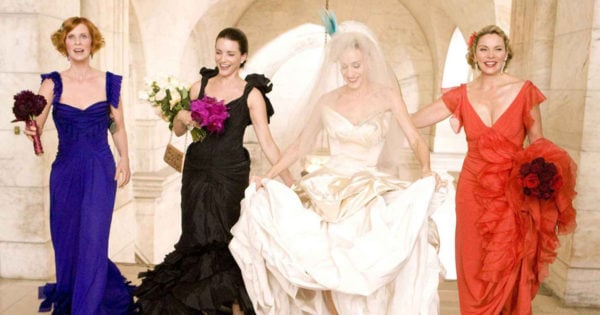 So why not let your girls choose the style that suits them the most for the big day?
Jennifer Aniston in He's Just Not That Into You
Nobody does sexy, understated hair quite like Jennifer Aniston.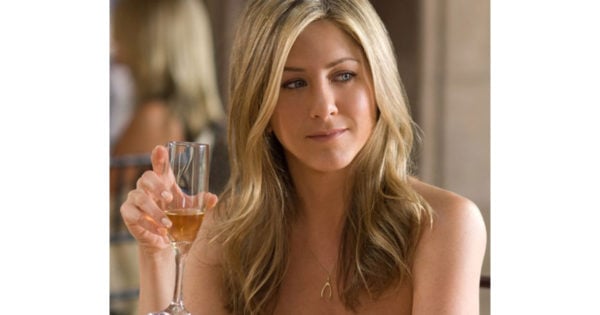 Paired with a strapless gown, loose and long waves can bring a beachy and laidback vibe to any wedding.
Jennifer Aniston in Rumour Has It
Jen's played a bridesmaid on our screens more than once.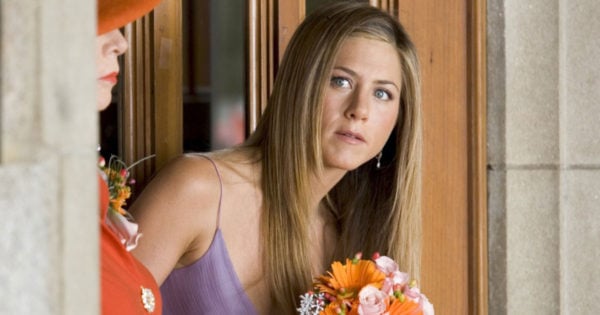 In 2005, she went sleek and straight for her role as a bridesmaid at her sister's wedding.
Molly Ringwald in Sixteen Candles
This movie may be an eighties classic, but don't discount the hairstyles just yet!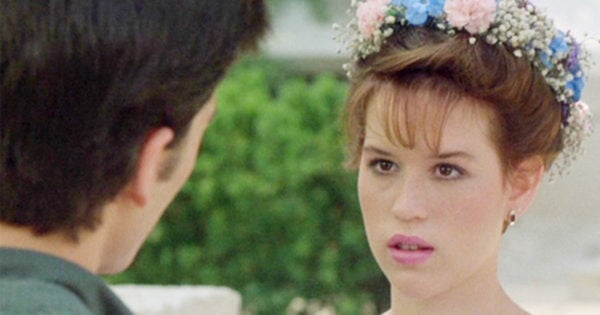 Flower crowns are having a major wedding moment, so why not channel your inner Molly/Sam and add one to your bridal party, stat.
Katherine Heigl in 27 Dresses
Stuck for inspiration? Look no further than 27 Dresses.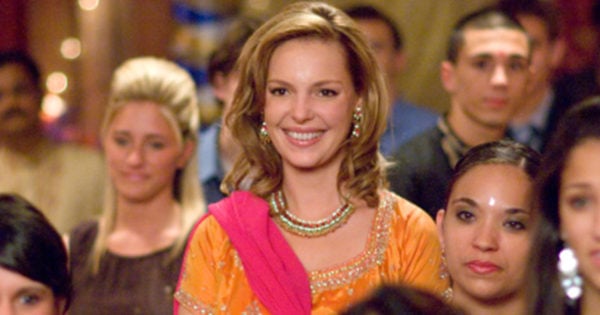 There's literally 27 whole weddings to get some ideas. Get watching.
Rachel McAdams in The Wedding Crashers
Hold your horses: this is the most beautiful bridesmaids hair on screen.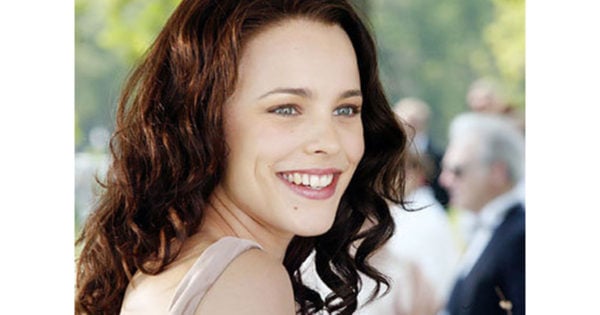 Paired with natural makeup and a champagne-coloured gown, McAdams' loose waves are perfection.
Julia Roberts in My Best Friend's Wedding
Proof that you can still make a stunning bridesmaid, even if you're in love with the groom.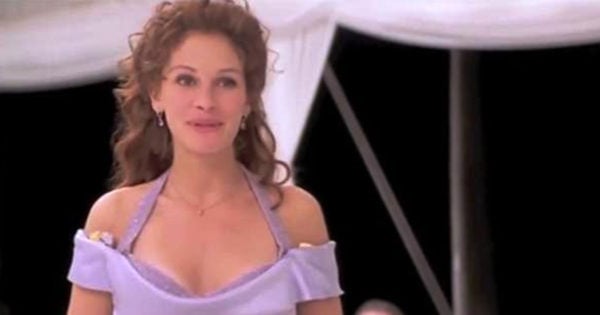 The unruly bridesmaids in Bridesmaids
Sometimes, your bridesmaids (and their hair) just cannot be contained.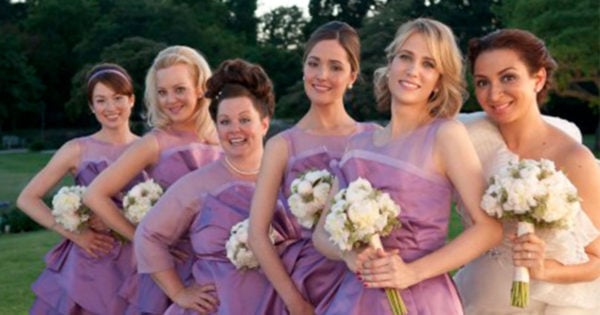 Sometimes, you get cold feet on your wedding day, and your somewhat-estranged Maid of Honour has to come and rescue you, leaving you both with mere minutes to get ready.
What do you do in that case? Just go with the flow!