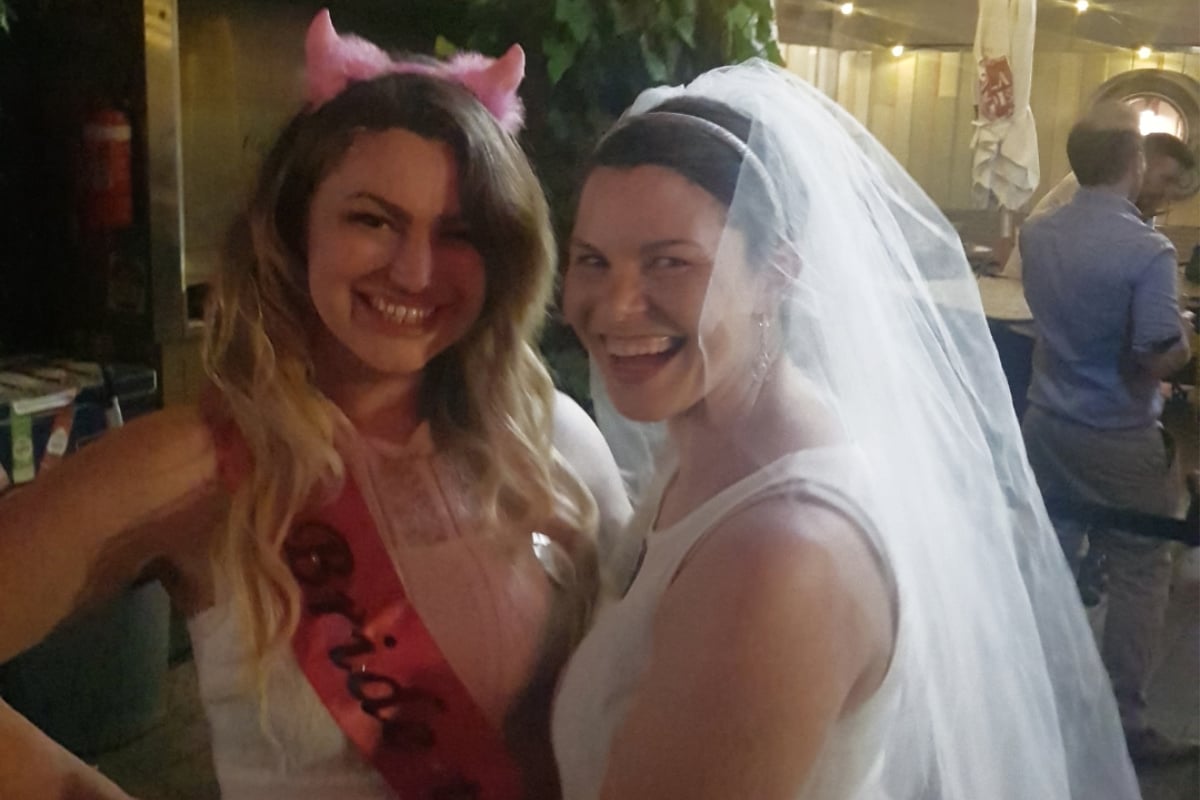 I stared in the mirror back at my own reflection. It was gloriously tacky. I was wearing a white lace dress, decorated with a tacky pink satin sash, screaming 'Bride To Be'.
From it, red lights flashed erratically, as if I needed the extra attention. Crowning my blonde hair were two fluffy pink devil's horns. The night was here. I was ready to go on my very own hens night. But – I wasn't getting married. Was I about to scare off every man in Melbourne? What on earth was I doing?
As a lover of the tackiest things in life, I'd always been preoccupied with hens nights. The formula is always the same. Take a crowd of Passion Pop fuelled women, add penis accessories from eBay, mix in some Magic Mike and show up to a club playing the greatest hits of 1988. It's perfection. I was never one to dream of a white wedding. I wanted the lurid pink hens.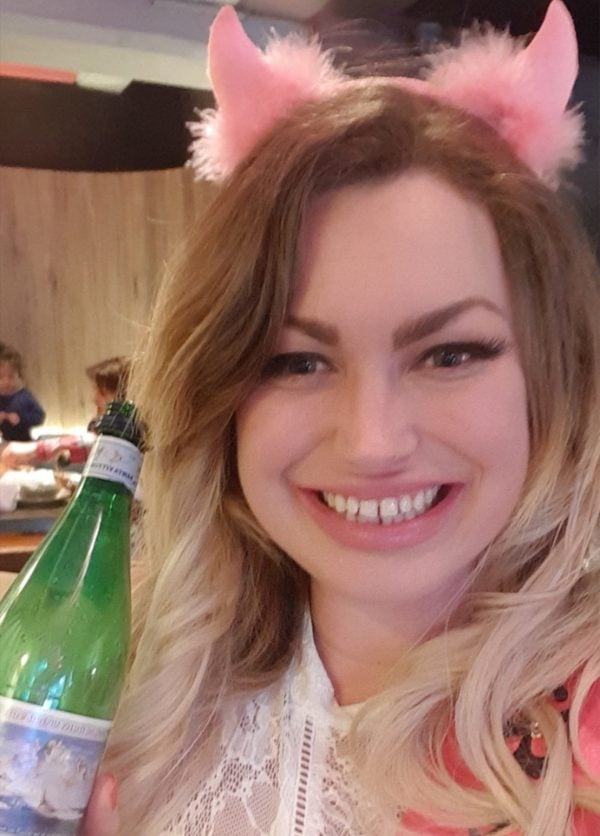 As creator of the Facebook Page, 'Bad Dates of Melbourne', I found myself speaking to a lot of single women who – like me – wanted the glory of a hens night without the bummer of a husband. So, throwing all sense of shame to the wind, I booked a red party bus named Ken and rallied a wannabe bridal party using social media.
One Facebook event later and a gaggle of brides and grooms descended on Federation Square. From the zombie bride, to the material girl inspired bride to the groom in the tuxedo t-shirt – we were ready to take on Melbourne and lovingly take the piss out of our tackiest wedding tradition.