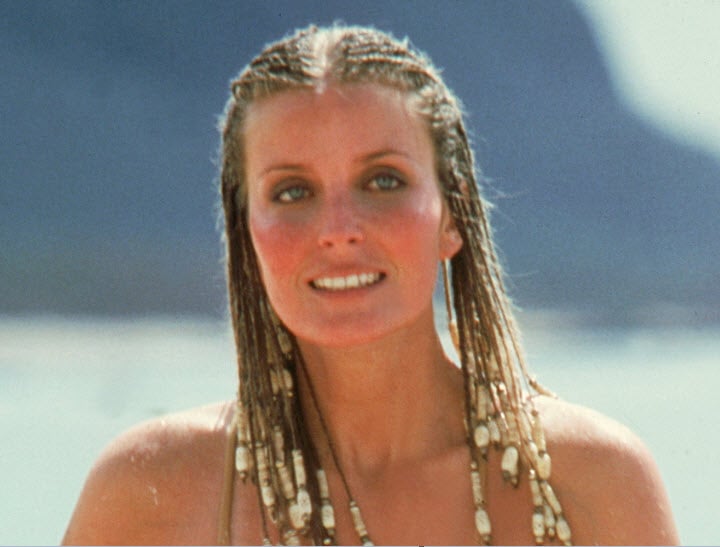 Good hair can define, make or break a decade.
Timewalk back to the 70's. Helloooo Farrah Fawcett and Bo Derek.
Farrah's golden locks meant everyone (even men) dreamed of well-tonged flicks and long, flowing tresses that bounced perfectly during a run on the beach (preferably in a little red swimsuit).
Bo Derek – the woman touted as the perfect 10 in the movie of the same name – took cornrow plaits to new levels.
Fast forward to the 1990s. When Jennifer Aniston landed her role on Friends as Rachel Green, her hairdresser Chris McMillan gave her a new haircut –  a layered bob that became known as 'The Rachel'.
Aniston describe it as the "ugliest haircut (I) have ever seen" to Allure magazine in 2011, but it still became the most popular haircut of its era.
Here, we to count down 26 of the most iconic hairstyles.
Did your cut make the list?
26. Ginger from Gilligans Island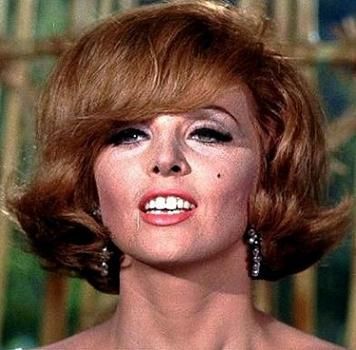 Ginger was pure vixen. Her sultry poses, film-star pout and beauty spot could bring lesser men than Gilligan and the Professor to their knees, and there was never a hair out of place in her auburn flippy bob.
Okay, the island was deserted and they'd been stranded for months (years?). It never seemede to make a difference.
25. Elizabeth Taylor in Cleopatra

That blunt fringe. Those gold clasps. Sure, the real Cleopatra did it first but she just wasn't as, well, beautiful as La Liz.
While it wasn't the most practical of hairstyles, the 1963 film made short fringes fashionable again.
24. Krystle Carrington (Linda Evans) and Alexis Carrington Colby (Joan Collins) from Dynasty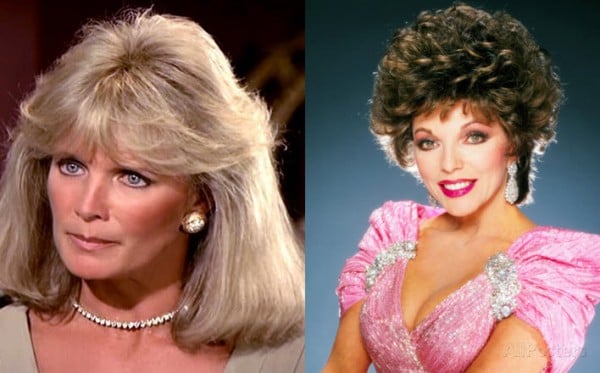 One word for these two: don't mess with the hair. Or they will mess with you.
23. Jeannie from I Dream of Jeannie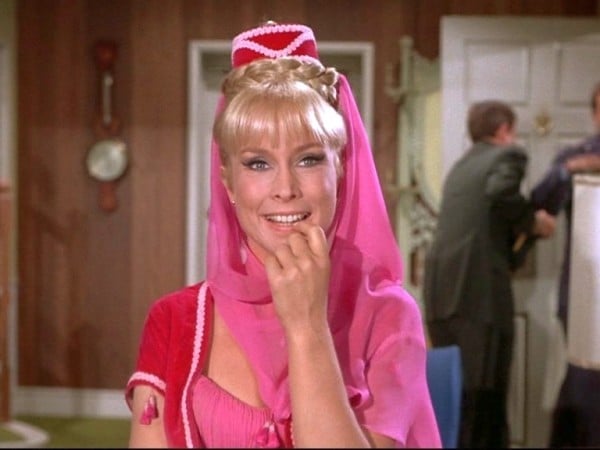 Morning, noon and night Jeannie would pop out of her magic bottle with perfect hair. She'd swing that high, high ponytail as she'd flounce away in high dudgeon from her 'Master' Major Nelson (played by Larry Hagman).
There was a lot of blinking and disappearing, but nothing put a strand (or braid) out of place.
22. Nicole Kidman in BMX Bandits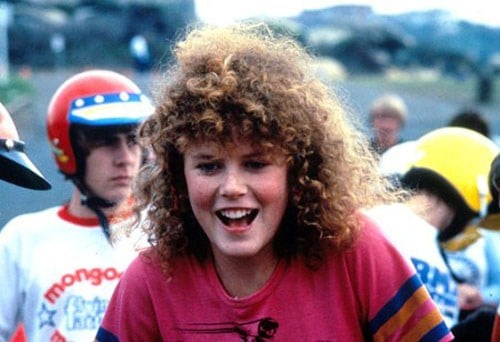 Ah ... Nicole's natural hair. So wild, so free, so rarely seen.
Curly haired girls rejoiced when the 1983 movie hit the screens. It was finally cool to have untamed frizz. But, sadly, we have rarely seen Nicole's curls like this again.
 21. Marcia Brady's pigtails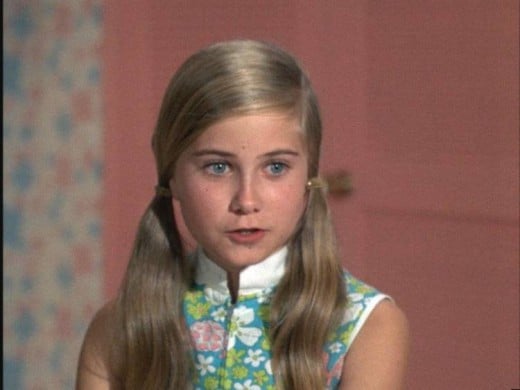 Marcia, Marcia, Marcia. The eldest sister in the Brady Bunch made pigtails the only hair to wear for pre-teen girls.
Jan's braid was a very poor second.
20. Suzie Quatro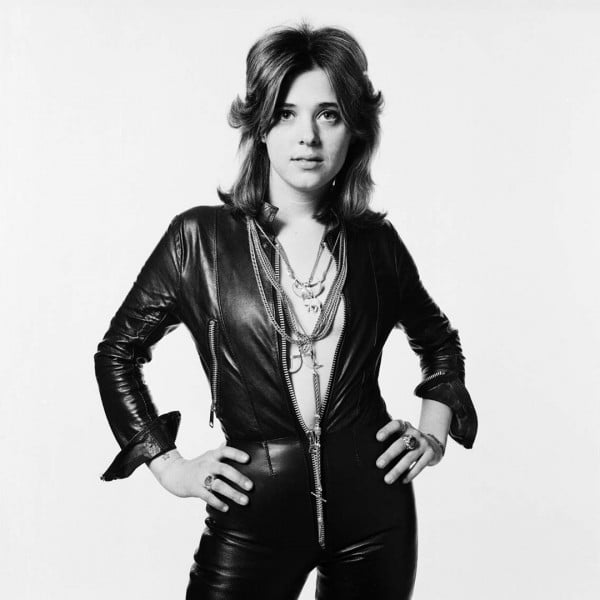 The 70s rocker inspired the female mullet to come alive! And boy, did it work...
19. Alison Moyet from Yazoo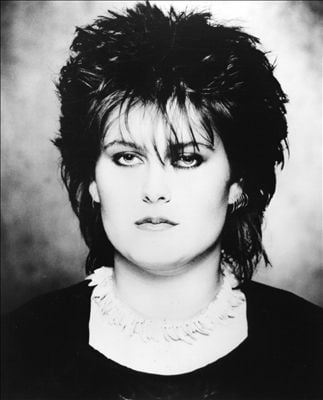 80's British singer Alison Moyet from Yazoo had women all over the world wearing hair that was spiked on one side, bobbed on the other, gelled at the tips, all kinds of colours. She was pure 80s rock'n'roll.
18. Pam (Victoria Principal) and Sue-Ellen (Linda Grey) from Dallas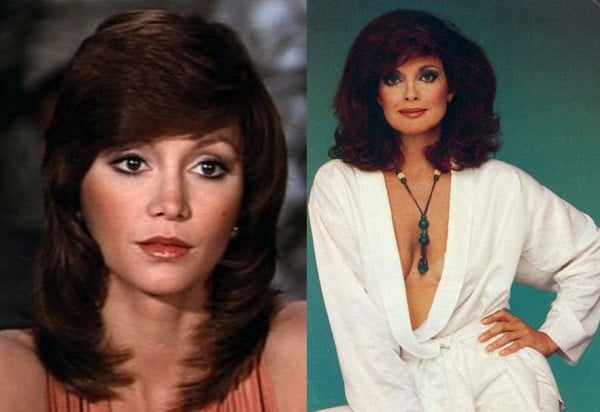 Hair was big in Dallas. Very big. A blowdry was a neccesity. As was a side-swept fringe. Sue-Ellen and Pam knew this. Bobby and J.R. couldn't fail to be impressed.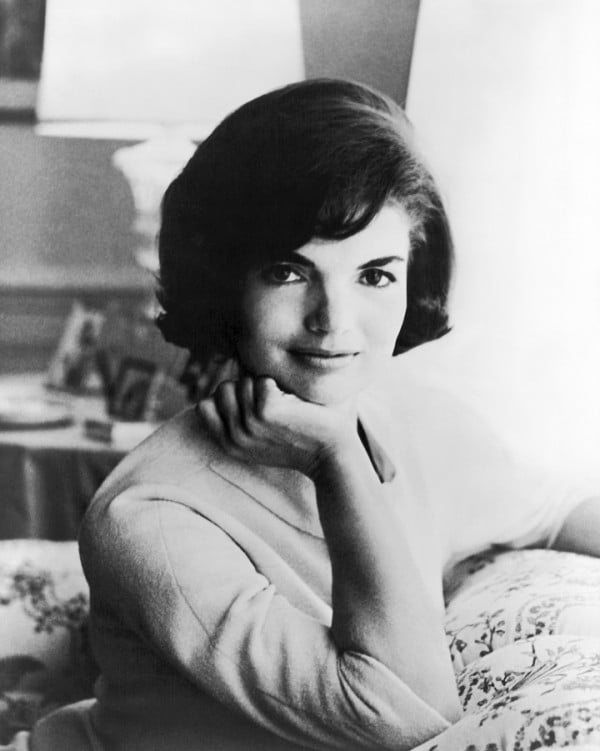 In 1961 John F Kennedy became President of the United States, and his wife Jackie became the First Lady. At the time beehives were in, but Jackie made the bob a classic. And it still is today.
16. Betty Grable's 'peek-a-boo' hairstyle.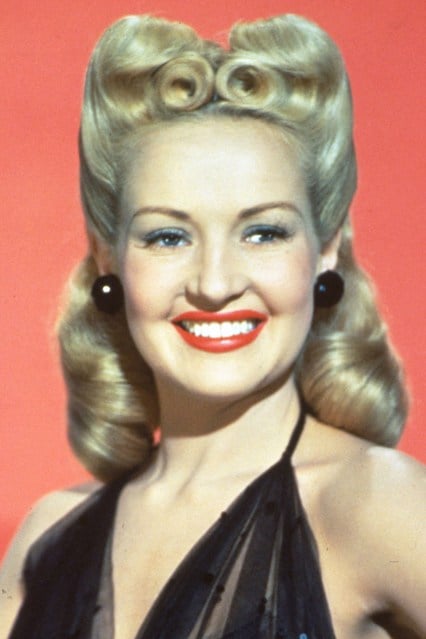 In the 50s, actress and dancer Betty Grable was the queen of the peek-a-boo hairstyle. Victory rolls and all.
15. Barbra Streisand's up do.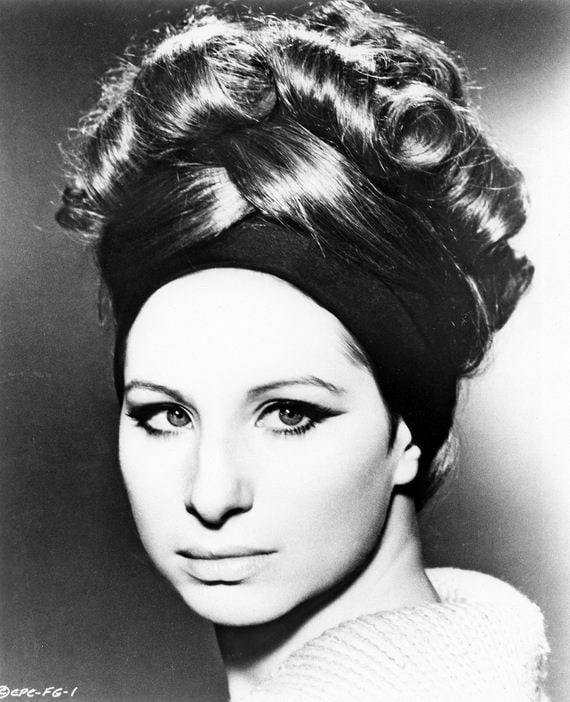 Barbra Streisand is known for her incredible voice and stellar acting ability (she has two Oscars). This 60s beehive gives her more points (and she can really rock a headband).
14. Sinead O'Connor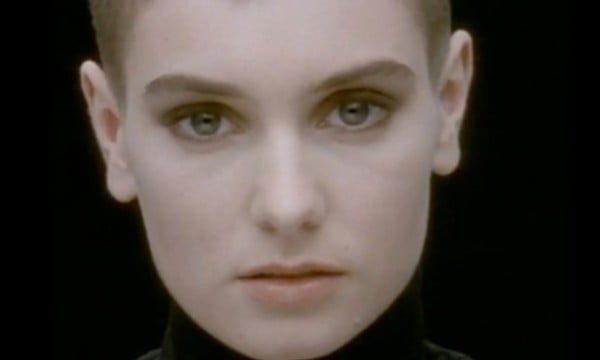 In 1990 Sinead O'Conner's version of Prince's song Nothing Compares 2 U became a world wide hit - but she was at least as well known for her stark, tear-stained emotion and bald head in the song's clip.
13. Chrissie Hynde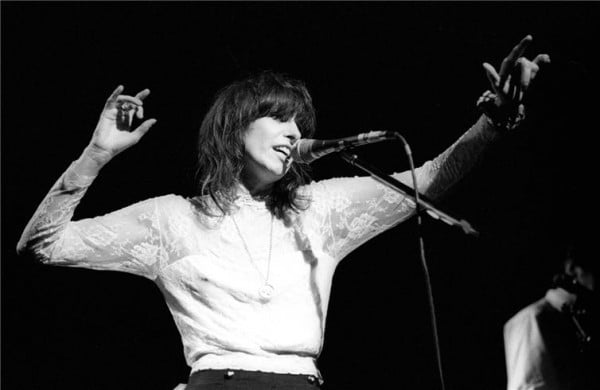 The ultimate rock chick. The Pretender's Chrissie Hynde combined two of our favourite things from the 80s an oversized fringe and a mullet.
12. Brigitte Bardot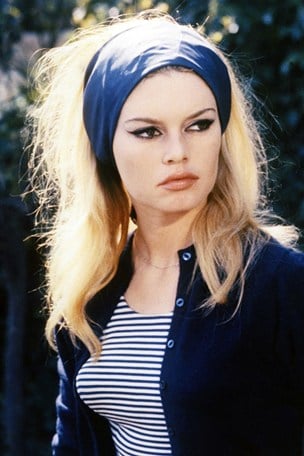 French siren Brigitte Bardot was famous for her tousled blonde style. Combined with a blunt fringe and a scarf, the look was iconic.
11. Twiggy's side swept fringe.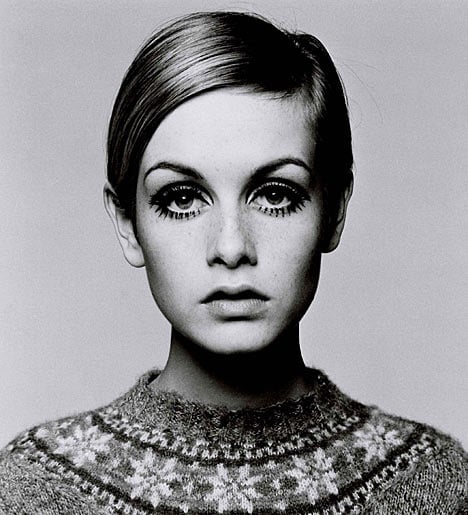 Twiggy and that oh-so-chic side sweep. Need we say more?
10. Fergie's ginger curls.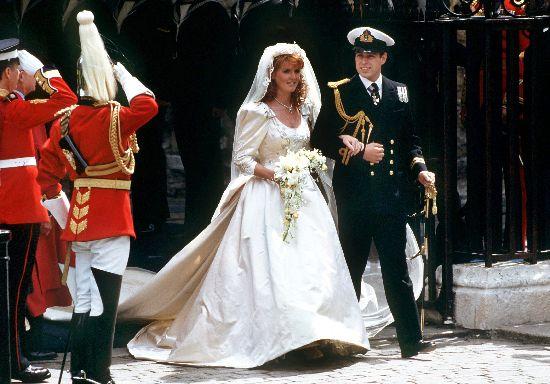 It was the hair that launched a thousand perms because, after all, if she could get the handsomest prince of the day it must be good. Fergie's untamed curls mirrored her carefree personality in the 80s - she laughed, she played prank jokes and she loosened up the palace. But then she got a bit too loose, and it all fell apart.
Still, we loved her hair.
9. Debbie Harry from Blondie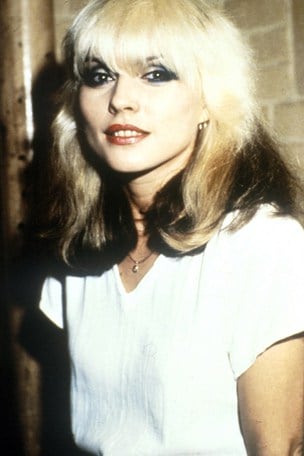 Debbie Harry from Blondie's hair was always rock chick. But her two-toned blonde and brown hair took it to new levels.
8. Mia Farrow's short, short pixie cut.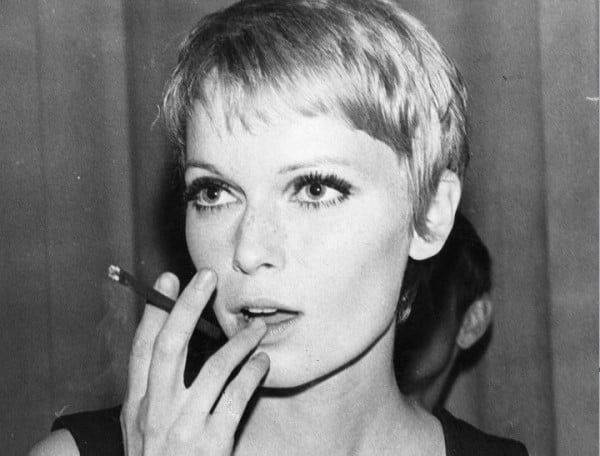 So short. So chic. So stylish. Mia Farrow knew how to turn heads in the 60's. And this hairstyle was one of the reasons.
7. Stevie Nicks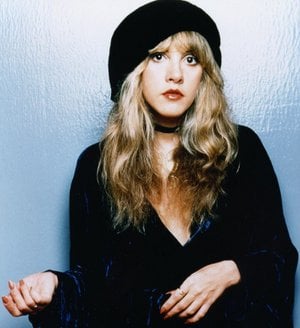 Stevie Nicks made bohemian hair fashionable. Throughout her Fleetwood Mac days, and into her solo career, Nicks' hair was, and still is, a huge part of her gypsy identity.
6. Madonna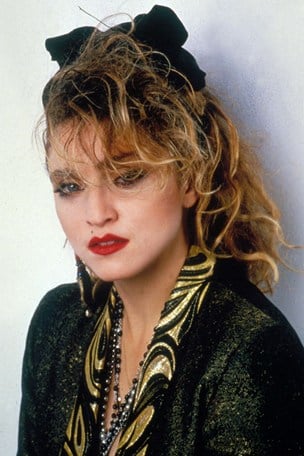 Madonna's scrunchie wearing, messy hair of the early 80's was the ultimate look if you were a hip chick. Whack on a long earring on one ear and you were en vogue.
5. Princess Diana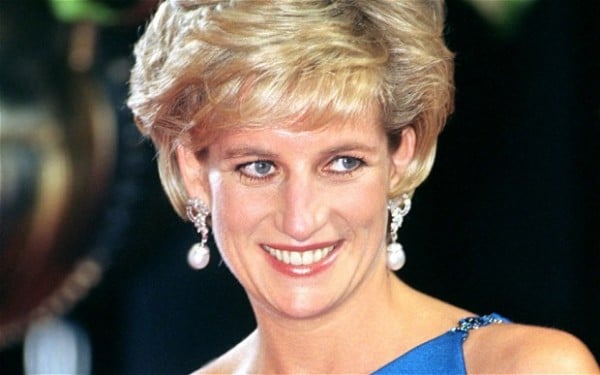 Sheer, princessy perfection. Princess Diana's thick blonde hair, blowdried to within an inch of its life, made short hair a staple of the 90s.
4. Anna Wintour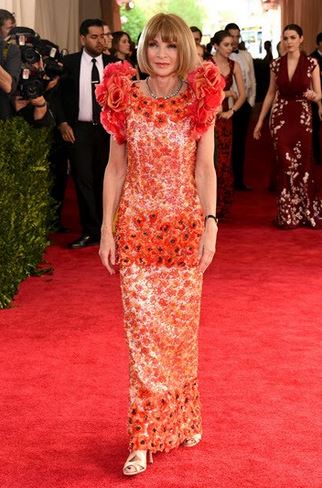 Anna Wintour, the editor of US Vogue, has never changed her hair. Her pristine bob and blunt fringe is the envy of everyone who wants to look polished.
Which brings us to our top three...
3. Bo Derek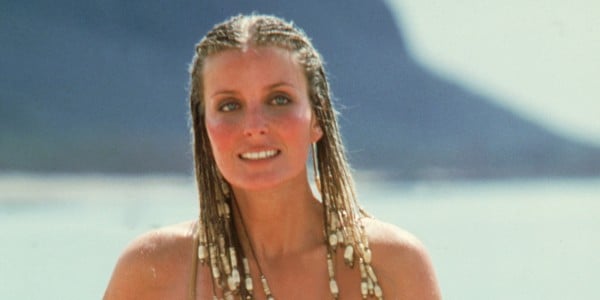 Oh, Bo. Those braids. Those beads. It really is hair perfection.
Worn in the 1979 movie '10' Bo quickly became a sex symbol. It's not hard to see why.
2. Jennifer Anniston 'The Rachel.'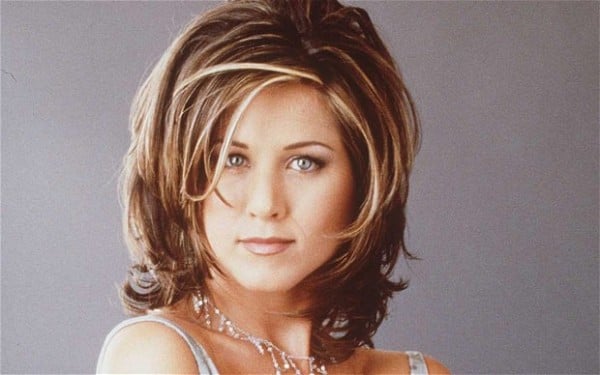 Even though Jennifer Aniston describes it as her ugliest hairstyle ever, The Rachel was the perfect 90's hairstyle for everyday wear.
1. Farah Fawcett.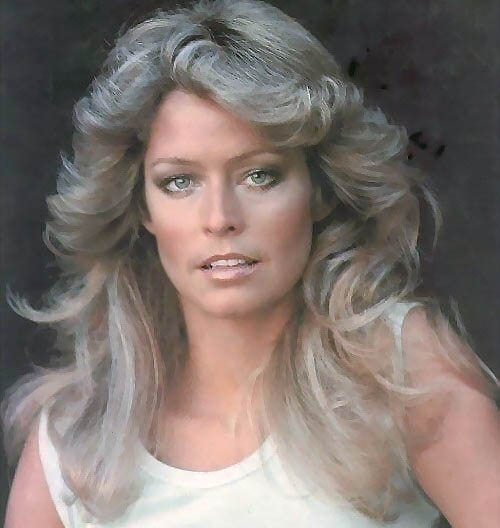 Charlie, eat your heart out.
While you're here take a look at this great time lapse of hair through the ages:
Who's your winner?