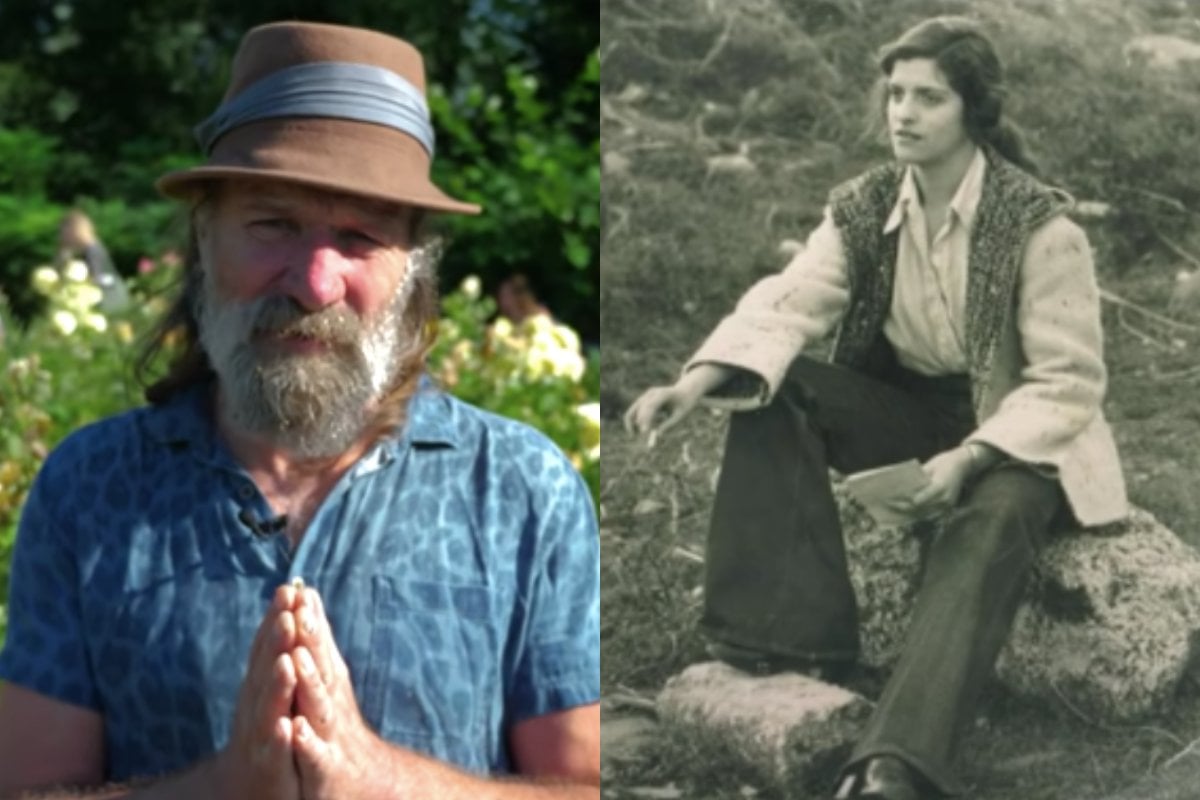 This post deals with mental illness and suicide. It could be triggering for some readers.
"Iceman" Wim Hof has set 26 world records, including the longest swim under ice and the highest ascent of Mount Everest wearing only shorts. 
The 63-year-old Dutchman has his own TV show in the UK, Freeze The Fear With Wim Hof, teaching celebrities his endurance techniques. He counts Gwyneth Paltrow and Oprah Winfrey among his followers, and Joseph Fiennes has signed on to play him in a movie about his life. 
But before he found fame, a terrible tragedy almost derailed him. His wife, Olaya, the mother of his four children, took her own life. He credits icy swims with helping him deal with the devastating grief.
Watch: Wim Hof's tribute to his late wife, Olaya. Post continues after video.
Hof nearly died at birth. His identical twin Andre was born first, and no one knew there was a second baby inside his mother.
"I almost suffocated," he told The Guardian. "I came out purple."
Growing up in the Netherlands, he says the trauma of his birth impacted him, and he began exploring yoga, Hinduism and Buddhism. At the age of 17, he felt the impulse to dive into a canal with a layer of ice on the top.
"It was such an amazing sensation which afterwards stayed with me all day long and that made me decide to go back the next day and try it again," he remembers. 
Since then, Hof says, he's gone "into the cold" every day.
While following a hippie lifestyle and living in a squat, Hof fell for a beautiful Spanish woman, Olaya. 
"We slept together for a year and we did not have sex," he told the Daily Mail. "We did not need it. We had such a strong emotional connection."