Fourteen years after the first Ice Age film hit our screens, the creative minds behind the franchise are celebrating the release of the fifth film.
To celebrate Scrat, Manny, Sid and co's latest adventure – Ice Age: Collision Course – we chat to the producer and co-director of the film to get the inside scoop on how they keep audiences glued to the "herd" and their big screen adventures.
And yes, we asked if they had a favourite character, too. Because, really, don't we all?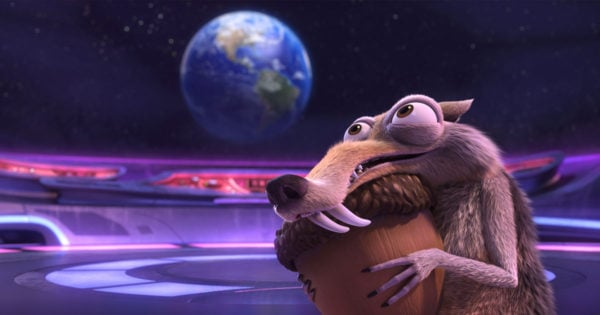 This is the fifth film in the Ice Age franchise. What do you think it is about the characters and the story that keeps people coming back for more?
Lori Forte, Producer: I always hope that audiences find the characters relatable, endearing and entertaining. In the first Ice Age film, we brought together three disparate characters - Manny, Sid, and Diego - all outsiders to their respective species for one reason or another. The fact that they end up as a "herd" or a family, having each other's backs, is very resonant.
It's a heartwarming reminder that we don't have to be related by blood to be family. Each subsequent Ice Age film continues or expands on this theme, as our herd grows and changes from movie to movie.
I also think that the comedy keeps people coming back, from Scrat's frantic and painful pursuits of his nut, to Sid as the loveable loser, to Crash and Eddie as the masters of mayhem. Not to mention the irascible, hilarious Granny and slightly insane but heroic Buck. Joining these characters on all their adventures has been blast for us and I hope audiences feel the same way.