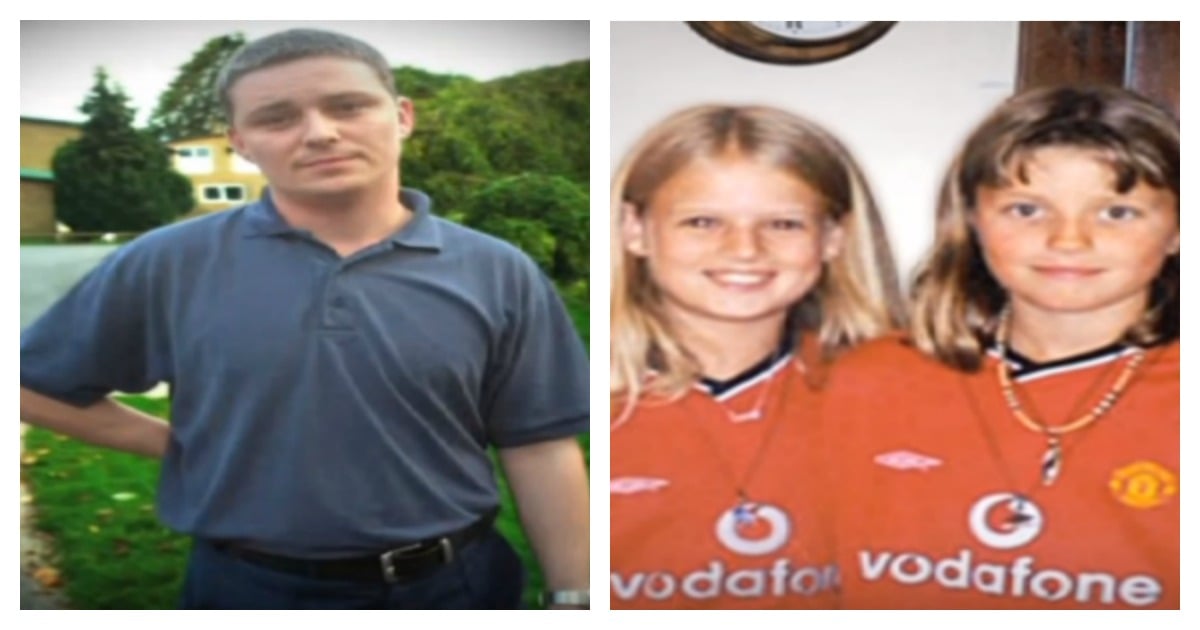 Samantha Bryan was 14 when she first found evidence of who her biological father was.
The now 18-year-old was told in Citizenship class that they would be investigating "notorious crimes" around the Grimsby area, England.
Samantha was given the name, Ian Huntley. At that moment, Ian Huntley meant absolutely nothing to her.
"I entered his name into Google and started scrolling through pictures of him," Samantha told the Daily Mail. There were headlines calling him a 'cold-hearted child killer', that sort of thing.
"Then one picture jumped out at me. Although the faces were pixelated, I knew instantly one was my mum. And the little girl standing beside her was me at about ten.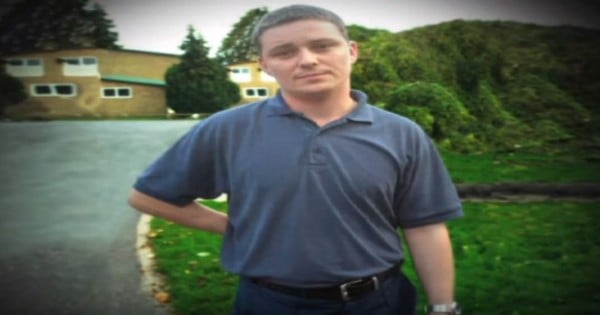 Ian Huntley.
"Why was that picture there? What did he have to do with me? I clicked off the picture immediately. I began to shake, I couldn't stop the tears."
That night, Samantha went home to ask her mum who her biological father was, after finding out when she was 11 that who she thought was her father had adopted her when she was young.
Indeed, Samantha was the biological child of Ian Huntley, a child killer who had mercilessly murdered two 10-year-old girls in 2002.
The two girls were Holly Wells and Jessica Chapman, who had been best friends for life. On August 4, when they mysteriously disappeared, the two had gone for a walk to the local lolly shop.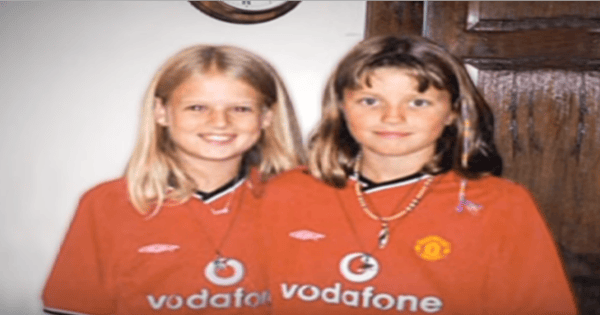 Holly Wells (left) and Jessica Chapman (right).
For the following 13 days, people searched for the two friends, and during the investigations, Huntley and his partner, Maxine Carr, became prominent figures. Huntley was the caretaker at the girls' school, while Carr was their teacher assistant.
The two regularly appeared in the media, begging for the girls' to return and building facades that they deeply loved the girls.
However, the investigation eventually revealed that Huntley had lured the girls into his home as they walked to the lolly shop. He shared the house with Carr, and although he knew fully disclosed what happened in there, Holly and Jessica were dead within an hour.
This chilling report reveals the brutality behind their murders. (Post continues after video.)
Huntley then went on to bury their bodies and eventually set them on fire.
The killer was sentenced to two life terms, while Carr was released in 2004 with a completely new identity, and now has a child of her own.
But, this wasn't the first time that Huntley had committed heinous crimes. He had previously been accused raping and sexually assaulting a number of women across England, including girls aged just 11.
Samantha's mother, Katie Webber, was one of his victims who was subject to horrific abuse. Huntley beat and raped Katie, and while pregnant with Samantha, he kicked her down the stairs.
After these brutal attacks, Katie left Huntley and fell in love with her childhood friend, Martin Bryan. They were married, had three more children, and Samantha was brought up to believe he was her father until she was 11.
All she was told, and all she wanted to know, was that her biological father was a very bad man.
Samantha (centre).
"I recall Mum telling me that my natural father was 'a very bad man who hurt two little girls' but somehow I didn't want to know much about that. Although I'm a naturally curious person, I shied away from knowing any more about this 'very bad man'. Afterwards, I went outside the back door and I started crying, as I didn't want Mum and Dad to see me. Ultimately, though, it was the right decision to tell me."
Her mother says she did her very best to convince her that she was nothing like her murderous father.
"I just hugged and hugged her," Katie said. "Then I looked her straight in the eye and told her, "You are nothing like him. Not outwardly nor inwardly. You never have been and you never will be.' I could see the relief flooding across her face."
Since discovering the identity of her father, Samantha is going public with her story. She has previously assumed anonymity to protect herself from any ramifications.
"I try not to even say his name, as to do that is to acknowledge his existence. I hate him. He's never been my dad, he's nothing more than a sperm donor. To know he is genetically connected to me sickens me.
"I'm speaking out, as I refuse to be ashamed for existing, otherwise I'd become just another of his victims. To acknowledge him as anything else would be to give him a power I will never let him hold over me.
"I didn't cause the pain, suffering and anguish he has caused to so many people, although I think of his victims and their families. I feel so terribly sorry for Holly and Jessica's parents for what he's done. Especially with young sisters myself. Ever since I found out about the girls I've thought about what they must have felt.
"He is pure evil. What he is like hasn't been passed on to me. I refuse to let something like him take over my mind or my life. I will make a positive difference with my life, I want to help others... the exact opposite of everything he stands for and ever will."