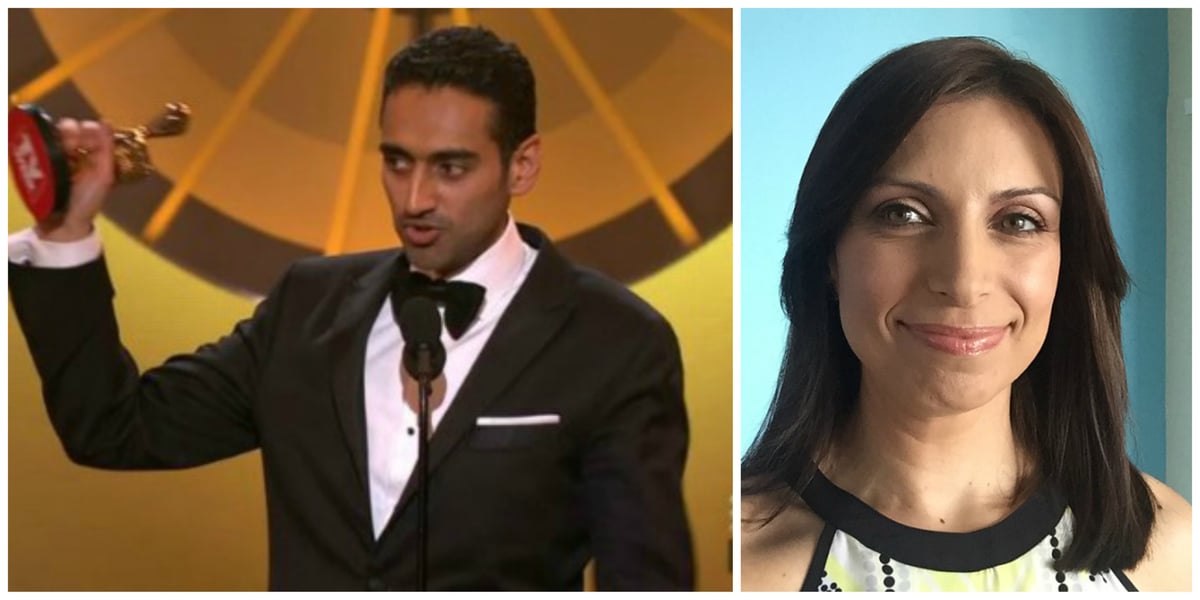 Hi. My name is Jo. Except that isn't my real name. I was born Giuseppina.
Confused? So am I.
WHO AM I?!?
Last night Gold Logie winner Waleed Aly gave a voice to what is "a dirty little secret" in Australia, in particular in the media.
When it comes to different types of food, Australia is proudly multicultural and tolerant. When it comes to names, Australia is incredibly racist.
Aly dedicated his Logie win to those "with an unpronounceable name", sharing a story about a colleague who doesn't use his real name for fear of not being able to get a job.
"It matters to them for a particular reason," Aly said. "That reason was brought home… not so long ago actually when someone who is in this room, and I'm not going to use the name they use in the industry, came up to me, introduced themselves and said to me, 'I really hope you win. My name is Mustafa. But I can't use that name because I won't get a job'.
"He's here tonight. And it matters to people like that that I am here. I know it's not because of me. I know that." Mustafa has since been identified as Tyler De Nawi who is of Lebanese heritage and stars in Here Come The Habibs on Channel Nine.
I was forced to change my name two decades ago and have regretted it ever since. It was a bit about sexism, it was a bit about racism and it had a lot to do with the fact that I was young and desperate to forge a career in radio. I would have done anything that was asked of me, well, almost anything (the "casting couch" still being alive and well in those days).
When I was 17 decided I wanted to work in radio and started volunteering at my local radio station. I was known as Giuseppina in those day but often used the English translation, Josephine. That still wasn't enough of a modification on my ultra-Ethnic Italian name for some, as I was to soon find out.
I thought I'd left the issues over my name behind in school where friends used to call me Josephine Alphabet and stumble over Giuseppina. They never asked me how to pronounce it properly. Much more fun to mock me.