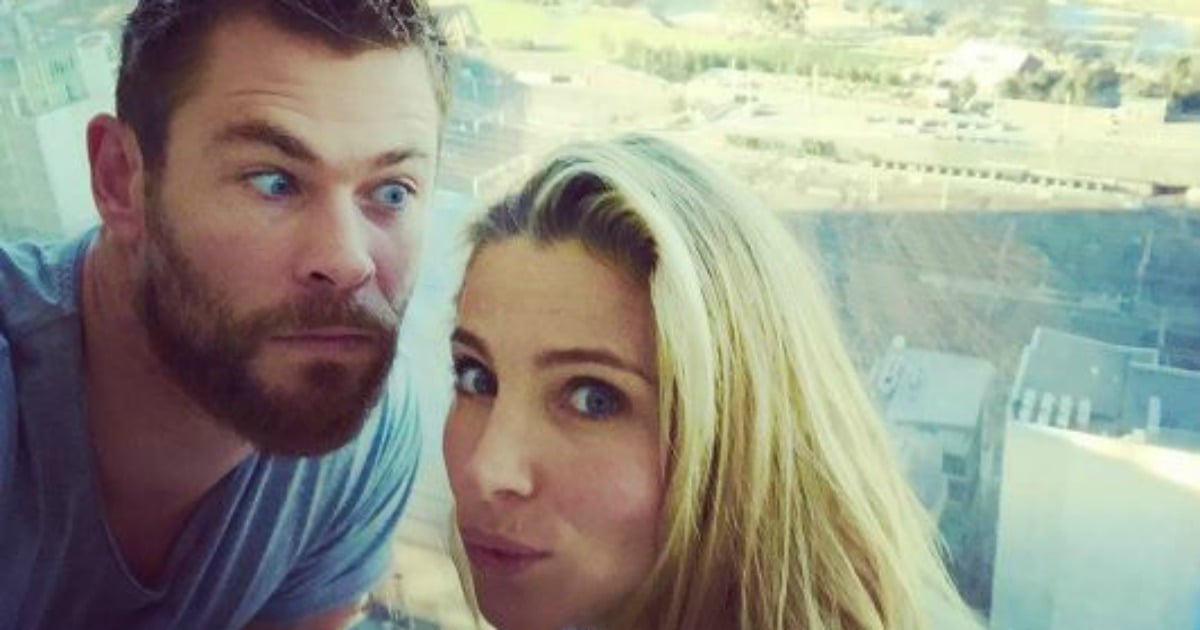 I always knew life was different for movie stars. They can appear without make-up in as many candid snaps as they like, but deep down, we all know that they are Not Like Us.
And now there's proof: The gloriously gorgeous Elsa Pataky lives in a world different to mine.
She lives in a magical, mythical world. One where you can SEND PEANUT BUTTER TO SCHOOL LUNCH.
I tried to be like Elsa once. It was a low moment. I wasn't thinking straight. I wasn't myself.
 I sent a peanut butter sandwich to my daughter's school.
Cue sirens, a controlled detonation of a nut-infected rubbish bin and a shaming note home in the school bag. Won't someone think of the children?* Plus, an IOU from the canteen because my contraband lunch had to be replaced by a Vegmite sandwich made by the Mums Who Bother To Volunteer.
Oh, the shame.
This doesn't happen in Elsa land.
Things are different there.
Beautiful men with arms to make you weep whip up freshly-baked cakes for their daughters.