I'm supposed to be in my blue uniform working my regular Saturday shift as a Kmart checkout chick in suburban Adelaide. Instead, I'm in Sydney sitting beside the hottest pop star on Planet Earth, Simon Le Bon, the lead singer of 'Duran Duran'.
I'm in the penthouse suite of the famous Sebel Townhouse, home to international stars, Australia's own Chateau Marmont. How did I get here? In the middle of a shoot with a TV crew setting up to film an in-depth interview with Simon for a feature-length documentary?
Watch: Arias Artists Sing Their Favourite Aussie Songs. Post continues after video.
I'm a radio contest winner. That's how. I'm 16, painfully shy, and about to start my final year of high school. I'm on track to study computer science at university. I work Thursday nights and Saturday mornings at Kmart. 
This day, in January 1986, changes everything.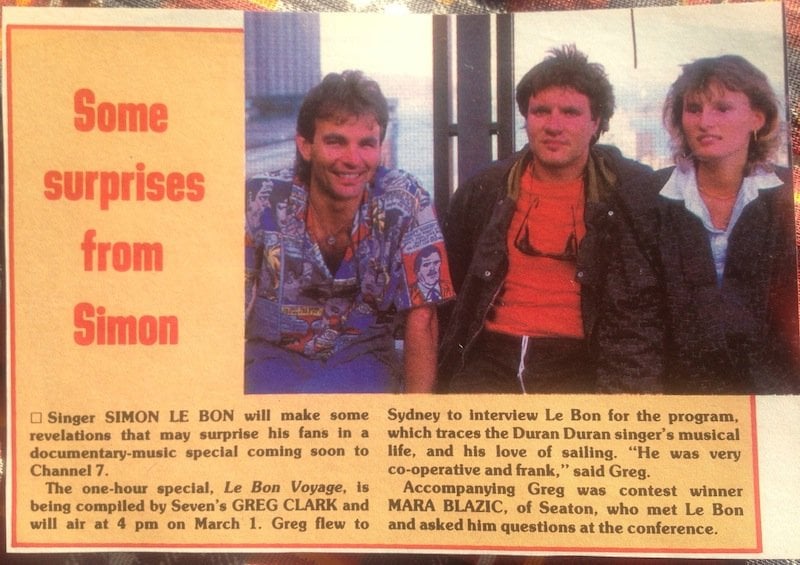 From the summer I met Le Bon. Image: Mara Blazic.