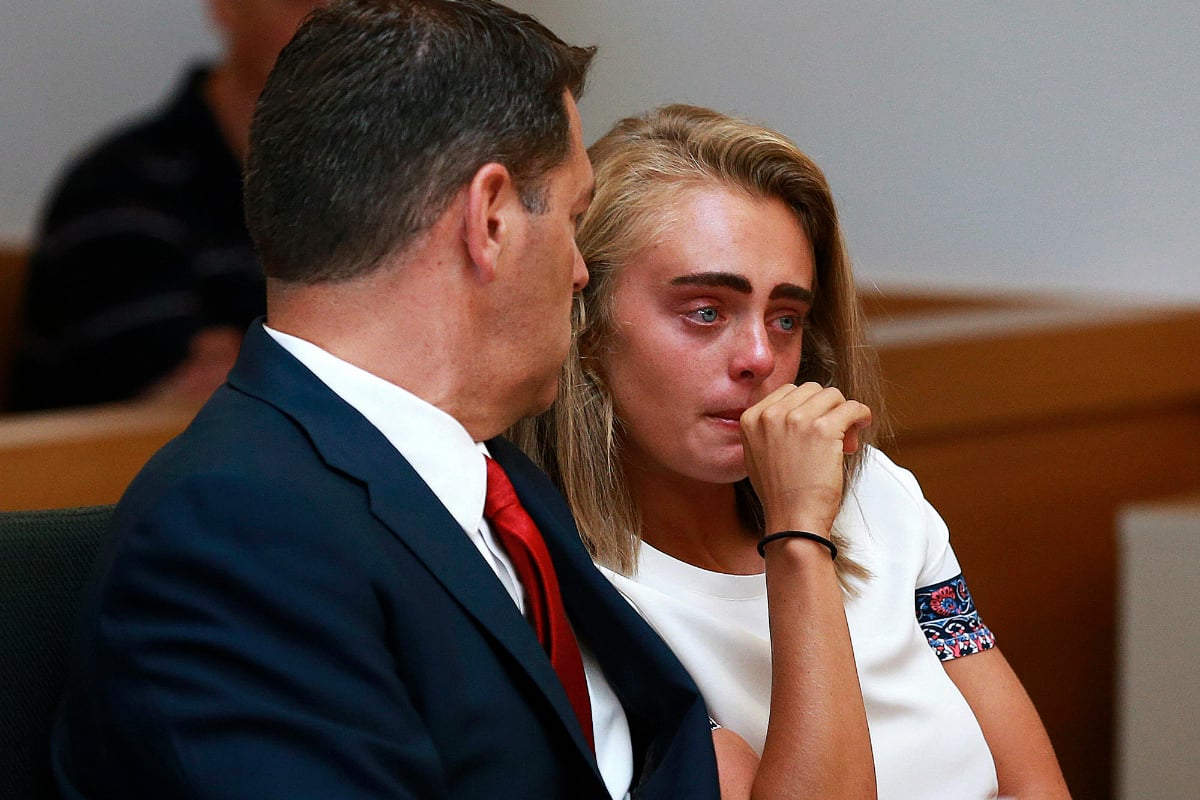 This post deals with the subject of suicide and domestic violence and may be triggering for some readers.
Michelle Carter was 20-years-old when she was convicted for involuntary manslaughter after she coerced her boyfriend Conrad Roy to end his life.
After thousands of texts between the pair were examined in court, it was determined that Carter played a significant role in Roy's death.
"I think your parents know you're in a really bad place. I'm not saying they want you to do it but I honestly feel like they can accept it," she texted her 18-year-old boyfriend, Conrad Roy.
On July 13, 2014, Roy's body was discovered in his truck in a Kmart carpark in Massachusetts.
The story of Michelle Carter and Conrad Roy is the subject of HBO's new documentary, I Love You, Now Die: The Commonwealth vs. Michelle Carter, directed and produced by Erin Lee Carr.
Watch the trailer for HBO's documentary 'I Love You, Now Die' below. Post continues after video. 
The documentary is divided into two parts: the prosecution and the defence. Here are three pieces of information we learnt from the second half of 'I Love You, Now Die'.
Conrad Roy's family life
Mattapoisett police officer Dennis Tavares spoke during the trial, recounting attending to the Roy family household after Conrad Roy had been "physically assaulted", subsequently seeing his father, also named Conrad Roy, be arrested.
In Conrad Junior's witness voluntary statement form, he wrote his dad "punched me repeatedly and pinned me down. I couldn't get up."
"At first it's kind of embarrassing but it doesn't really matter because I know what happened that night," Conrad's father says in 'I Love You, Now Die'.
"I know things got out of control and we both fought each other. And I'd do it again, just like that.
"You know, sometimes you say, like my father said to me, 'If you ever take a swing at me you're gonna get it… Make sure you don't do that ever again.'
"And I just felt like, I had to do the same thing."
Conrad Roy's parents went through a tumultuous divorce while he was in high school, which is also thought to have contributed to his struggles.