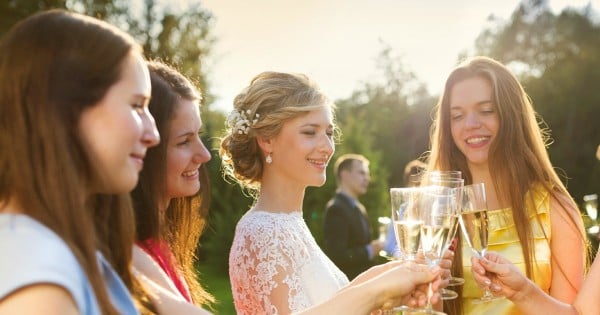 Planning a wedding can be tricky, particularly when it comes to deciding on the guest list.
So what should you do when your soon-to-be sister-in-law is a threat to your big day running smoothly? Do you omit her name from the invitations and risk igniting the mother of all family dramas? Or do you bite your tongue and invite her, knowing full-well it could come at the cost of your dream wedding?
Watch Mamamia staff reveal their biggest wedding regrets below (post continues after video).
It's precisely the dilemma Reddit user 'dontwanttoinvitesil' says she's struggling with right now. Planning to wed her 27-year-old boyfriend in the next year or two, she's trying to decide whether inviting his drama-magnet sister 'Stephanie' is worth it.
My fiance and I have been together for five years. Despite disliking certain things about his siblings, I both love and like them — I love them like family, and I genuinely enjoy being around them.
While three of the fiancé's four siblings are happily married, his oldest sister Stephanie is still struggling with her longterm relationship ending two years ago.
One of his sisters – "Stephanie" – is 32 and single. The other siblings are married, two with kids and one with their first on the way. Stephanie was engaged for over a decade, but it didn't work out and they split twoish years ago. She is clearly still hurting.
Last year, the 30 y/o sister – "Brittany" – got married. The night went well overall, but during the reception, Stephanie drank too much and spent a big chunk of the evening crying on my fiance's shoulder about how she was supposed to be the next one to get married, she misses her ex, etc.