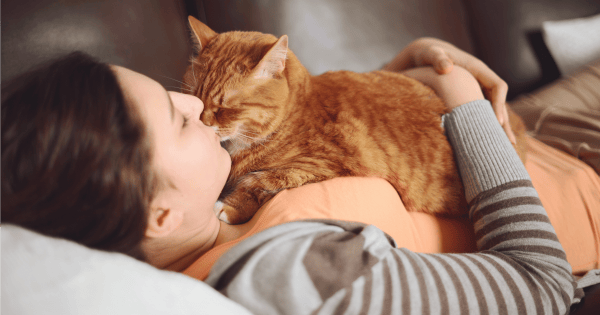 Fleur*, 35, says she feels almost "ostracised" from society because she doesn't want children.  She tells Mamamia's Rachel Curtis about why she prefers cats over children. 
"No, I don't want children."
I have no desire to have children and I've never wanted them.
Ever since I was a child I've never felt like I've wanted to have kids. I've never really felt maternal at all.
I never really played with baby doll toys. I had toys like Care Bears and My Little Pony and Barbie but I never had those baby dolls that you see adverts on TV where four-year-old girls carry a baby and squeeze them and the dolls wee. I've always thought it's kind of weird that you would want a little child to play with – a baby.
I didn't have any little brothers and sisters so I never had to do that kind of thing, which is I guess how other people feel who have little brothers and sisters and they feel like they're caring for them. I don't feel that at all.
When I look at children in the street I just think urgh. I just think hassle, noise.
I think the first thing is noise, the noise that children and babies make. The squealing.  The unnecessary squealing just grates through me. I can't stand it.
That's one of the reasons why I like kittens and cats because every noise that comes out of the cat's mouth is cute and no noise that comes out of a baby, for me, is cute.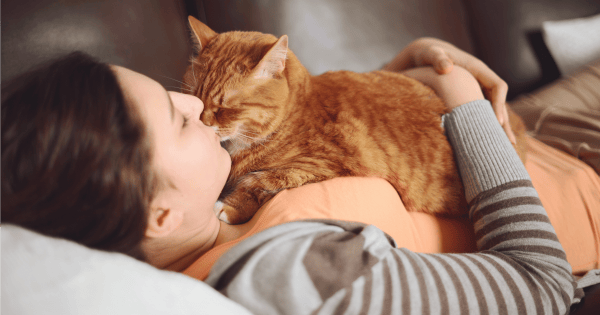 Fleur loves her cats. File image via iStock.
"I can binge watch Netflix."
I guess I don't see any benefit for me to have children. I like my life the way it is.
I like that I can go away on holiday whenever I want wherever I want. I like how I can have a lie-in everyday if I want to or I can just have a lazy day at the weekend and not get dressed, not leave the house and not do anything.