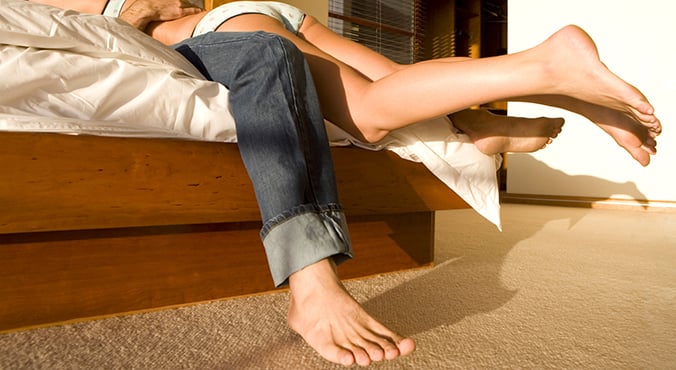 Image: iStock. By Parker Rose for Your Tango.
The first time I ever walked into a sex shop was at the behest of my boyfriend, Greg.
I remember meekly shuffling around the aisles with my eyes bulging out of my head in complete terror. As a self-described prude who considers shower sex to hit the upper limit of my experimentation threshold, I didn't understand how that could go there.
No, thank you.
How had I, a straight-laced, missionary-loving individual ended up in a relationship where anonymous threesomes, online porn and sex toys had entered our standard vernacular?
Before we started dating, Greg and I had been friends for two years. There was always a palpable sexual tension that existed between us, and I think deep down, we acknowledged that it was only a matter of time before things escalated. (Post continues after gallery.)
Our favourite on screen couples.