I'm officially the worst engaged human to live. Not even an over-exaggeration.
I chipped my diamond engagement ring, days into having it, and don't even have a delightful story to go with it… i.e. I have NO IDEA how I managed to make that happen.
It was my fiancé (yes, I'm also surprised he stayed with me) who noticed a rattle when I was talking with my hands while we were sitting on the lounge.
He says, "Take off your ring." We discover it's loose and there's a chip. Cue, tears.
The jeweller asked whether I had "broken my finger" as a chip and movement like this is "evidence of a massive knock".
We all know I do no heavy lifting professionally or personally.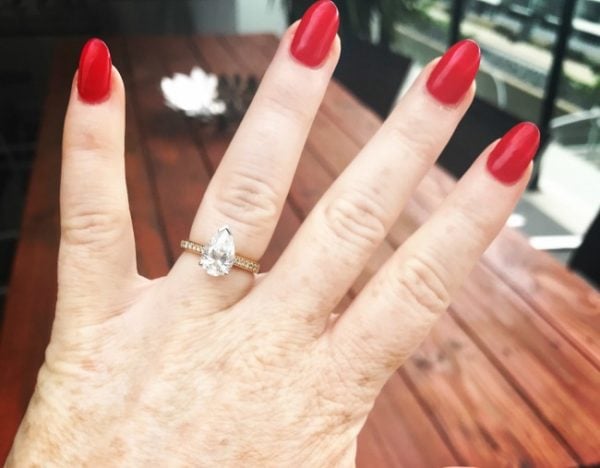 The jeweller reckons it must have happened at the gym, a freak knock while I'm doing weights. An unfortunate number of factors coming together to form one chip in a still-sparkling diamond ring. It's an honest, horrific and freak accident.
My fiancé was calmer than I thought he'd be when he realised what I'd done. I was a bit of a mess.
We then reversed roles when the bill came in. $800 later, he's a bit of a surprised and disappointed mess, and I'm left insisting "its only money! I'm just happy to have it back!"
But it turns out, I'm not the only one to do silly things with their precious engagement and wedding rings.