Neither Taylor Swift nor her fans have slept in four days.
First, came the much-anticipated release of her re-recorded Red album, followed by All Too Well: The Short Film, a performance of the 10-minute song on Saturday Night Live, and now, a music video for vault track 'I Bet You Think About Me'.
Seriously, Taylor. WE ARE ALL SO TIRED.
In the new video, which is also Blake Lively's directorial debut, Taylor crashes an ex's wedding. The groom, played by Miles Teller, keeps spotting her around the venue and is forced to confront the feelings he still has for her.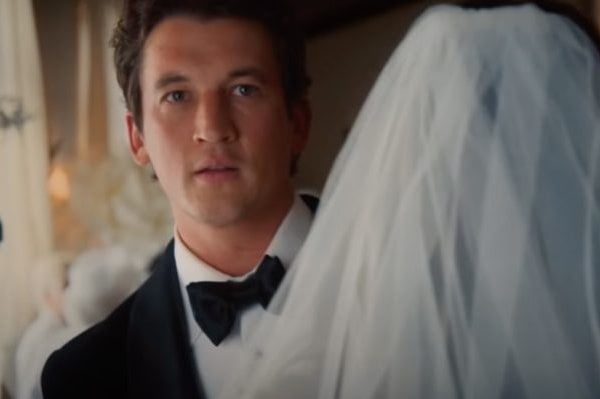 Image: Taylor Swift.
'I Bet You Think About Me' is one of the songs written for Red, but it didn't make the final track listing, so fans heard it for the first time on Red (Taylor's Version). It is very clearly about Taylor's breakup with Jake Gyllenhaal, including lyrical references to him growing up in Hollywood and really liking indie music.
Read more: "A clear Jake song." Every single Easter egg and hidden meaning in Red (Taylor's Version).
And because we are talking about Taylor, the video is obviously overflowing with hidden details, messages and Easter eggs.
Let's examine what I've found: