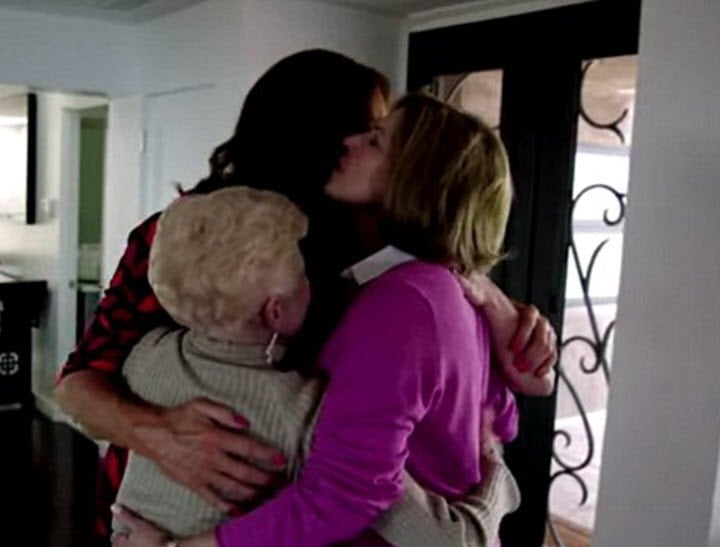 With great power, comes great responsibility.
The opening scene of I Am Cait, the docu-series chronicling Bruce Jenner's transition to Caitlyn Jenner, is perhaps the most revealing: no makeup, eyes red and swollen from crying, shoulders heavy from the responsibility she bears.
"I just hope I get it right," Caitlyn says. She is acutely aware that with great power comes great responsibility and there is no greater power these days than fame. She remarks throughout the premiere episode of I Am Cait that she has a voice and must use it, to give hope to the many in the trans community who have none if nothing else.
This is an E! production, so you cannot escape the punctuation of celebrity fluff – Caitlyn surrounded by her glam squad, clothes donated by Tom Ford and Diane von Furstenberg, changing cars to evade the paparazzi – but truly touching moments abound.
The first episode is essentially one of firsts. Caitlyn's family (mother, sisters, daughters, Kanye West) is introduced to her for the first time. Concocted for the cameras? Maybe. But we also learn from Caitlyn's sister Pam that the seeds of Caitlyn were sown more than 30 years ago and it was only two years ago that Bruce started talking about living an authentic life. "I was a professional at hiding it," Caitlyn jests.
Caitlyn's mother, Esther, and her navigation of Caitlyn's transition provide the pulse for the episode. We see through a mother's eyes how coming to terms with such a monumental change is complex and never an easy thing.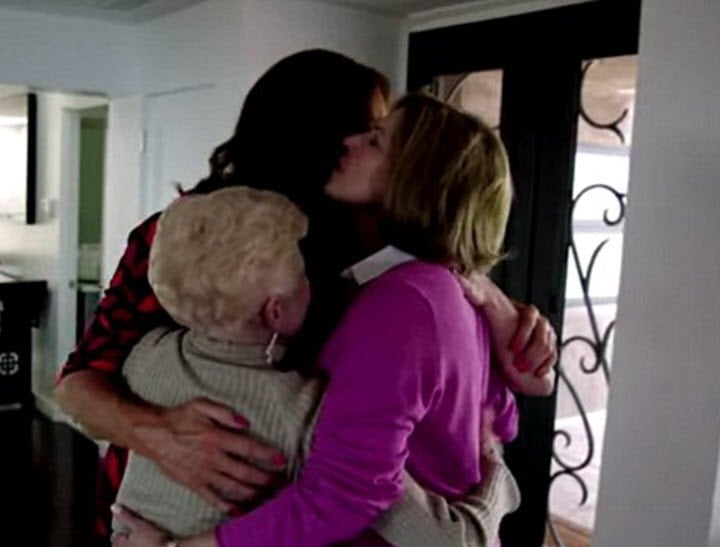 During a conversation with Susan Landon, Child and Adolescent Program Director at the Los Angeles Gender Center, Esther recalls Bruce trying to rip off boys' clothes as a child and asks about how to reconcile a teaching in the Bible (Deuteronomy 22:5 for those of you playing at home) with being transgender.
Esther tearily admits, "It's not easy," and the close-up of her wringing her hands speaks volumes. "It's going to be so difficult for me to think of you as 'she' and to say … 'Hey Caitlyn' instead of 'Hey Bruce'." But the moments of reservation and anguish are balanced with those of empathy and acceptance, such as Esther recognising Caitlyn has "the same soul you were born with".
In the episode, Kylie Jenner also meets Caitlyn for the first time (if you don't count the unveiling of Caitlyn during a FaceTime call where her first reaction is "You look pretty"). Kylie's cameo feels like an afterthought, lacks emotional resonance and her role is reduced to clipping in hair extensions she bought for Caitlyn.