A UK mum has been left horrified after discovering her boyfriend has been watching pornography while in the same room as her young daughter.
Unsure of what to do, the woman known only as Lola posted to online chat forum Netmums to seek advice on the "moral levels" of her partner.
"Today I found search history on his phone and it was clear that he had been watching porn in the early hours of this morning and the same on Monday…usually his history is deleted but obviously he forgot this time," she began.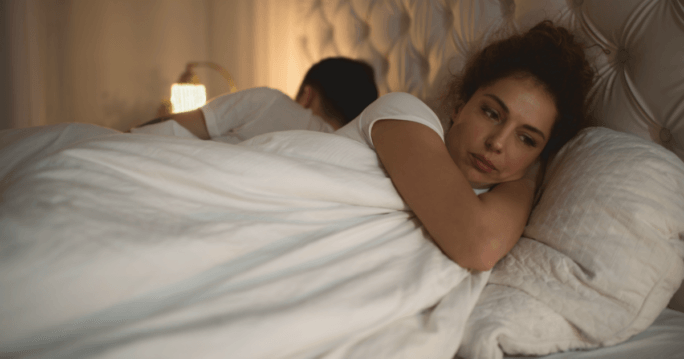 "My issue is that we have a 3 yr old son who often comes into our bed in the night and so my partner goes and sleeps on my sons [sic] bed which is the bottom bunk, my 8 year old daughter sleeps above."
Lola also explained that her daughter is from her previous marriage and in no way related to her partner, later stipulating that she has no concerns about any kind of abuse taking place, but feels discomfort about him watching pornography in the presence of such a young child.
"There is no doubt that my partner was watching porn twice with my daughter sleeping above and something isn't sitting right with me. I haven't said anything to him yet but really in my mind I want him to go."
Listen: The Prude and the Pornstar discuss consuming porn in an ethical way. Post continues... 
She concluded, "what I want to know is this acceptable? Totally wrong? I mean I feel disgusted and disappointed."