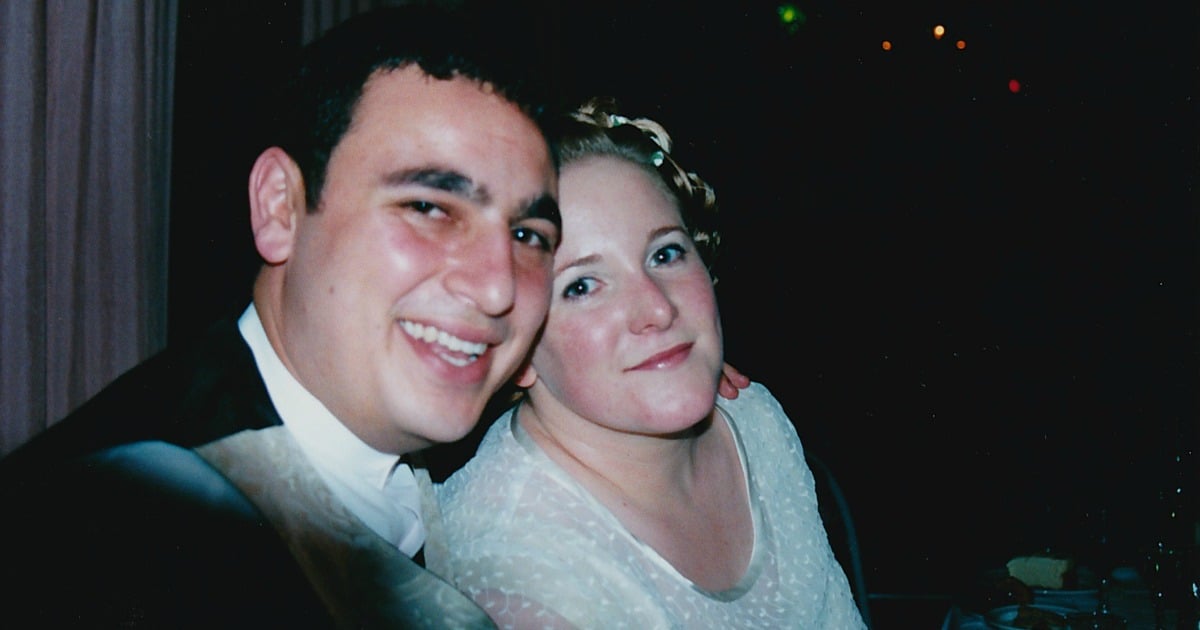 At the beginning it was easy. It was almost a fun fairytale. Natasha David met John at a party, they fell in love, then a year later he called from the roof of a building threatening to kill himself.
Clutching the phone at work, with the man she loved on the other end threatening to jump off a hotel roof, it was the first time Natasha, just 23, realised something wasn't right. The couple were told John's psychotic episode at 20 could be a one-off and that is what they hoped it would be. A one off.
In the next nine years there were great times, there were dark times. John struggled, he gambled, he found it hard to hold down a job, he was the life of a party. They married, Natasha, 26 and John 23. They hid their troubles from friends and family. They tried. Their marriage broke down and six months short of John's 30th birthday, on the last day of winter, he committed suicide in his car on a quiet side road in the Blue Mountains.
In Australia 2,100 people commit suicide every year, with five times that amount attempting to take their own lives. Suicide is the main cause of premature death among people with mental illness. According to Headspace around 2% of men and women have had bipolar in the previous 12 months with the figure nearly doubling for Australians aged 16-24. Bipolar is often misdiagnosed as depression and, typically, The Black Dog Institute reports, diagnosing bipolar takes 10-20 years from its onset.
"He was the life soul of the party, and radiated warmth." Image supplied.
But for the people left behind. The people who loved those who took their own lives, the path to recovery, just back to normal life, is so very complicated. It is a pain very few understand.
Natasha David, a journalist, has now written a book, Marrying Bipolar, about what it is like to live and love a partner with Bipolar.
This is her story.
How did you meet?
We met at a mutual friend's birthday party. All their friends were in hospitality, so it was a Monday night and I was preparing to make an early exit at 11pm! He came through the door, and a great cry went up from everyone "JOHN!!! Hello!!!" and he started hugging everyone! So I just lined up and got my hug, and he looked at me and said "Hello, who the hell are you?!".
He was like that, hug first and ask questions afterwards… He was the life soul of the party, and radiated warmth. I ended up ditching my plans to go home and spent most of the night with him and my friend into the small hours of the morning, laughing about everything. It was an instant connection.
What made you fall in love?
He was a lovely man – he was younger than me and at first I didn't believe he was only 19 (I was 22 at the time). I made him show me his driver's licence. I just laughed and said "so I'm a cradle snatcher!".