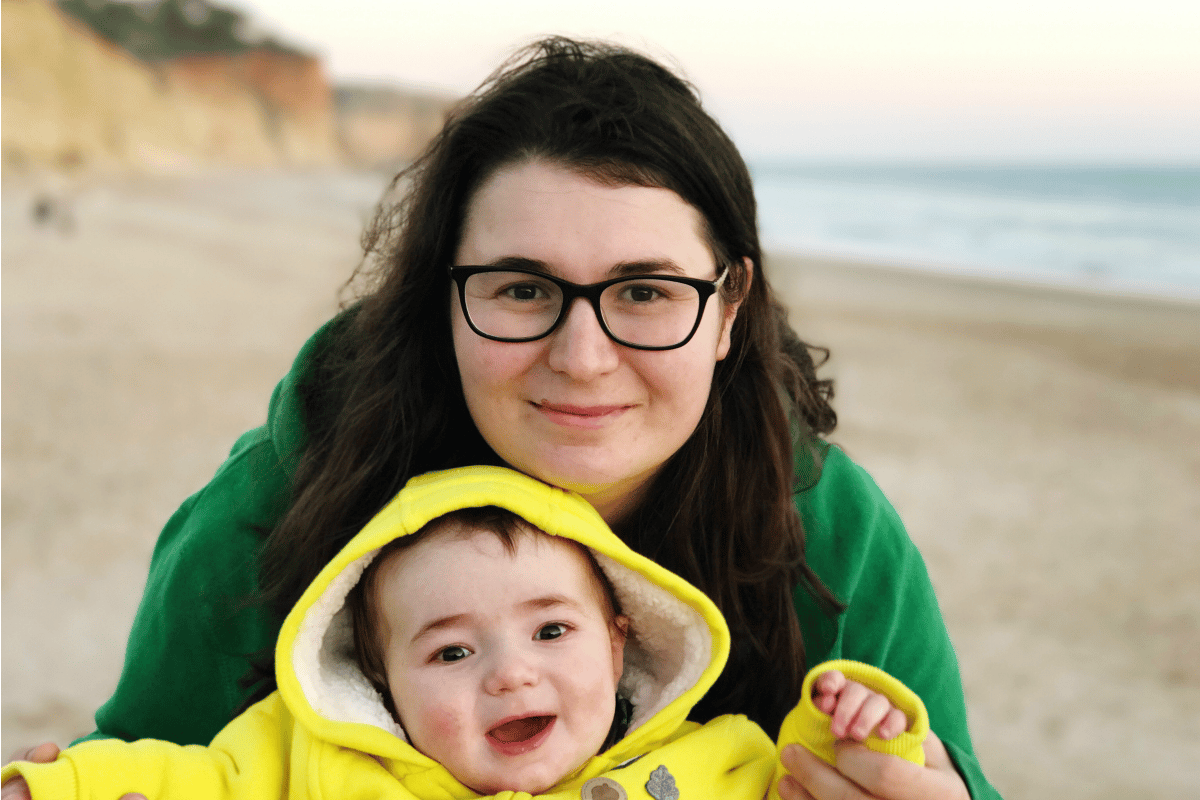 Fourteen months ago, I brought my second baby boy into this world.
Eight weeks later my husband left the three of us – me, our almost two-and-a-half-year-old, and our new baby.
Today is one year since it happened.
Side note: Here are some of our favourite celebrities on parenting. Post continues below.
Ironically, we were literally painting our very own picket fence when he told me.
Our neighbours had come over and inspected the colour we had selected. Then we were away, paining our picket fence.
Our eight-week-old was asleep in his bassinet in the front yard, our two-and-half-year-old armed, paintbrush in hand.
It was a sunny day, our home by the beach, my little family complete.
As with any family home improvement task, there was a brief, passionate discussion between my husband and me about doing it this way and not that way. Nevertheless, we proceeded.
Halfway through, I took a break. Standing was difficult post-birth despite it being eight weeks ago. Unfortunately, I had sustained a hematoma on my labia during the birth of our second child. Apparently, that's not something you learn about when becoming an obstetrician or midwife. And it's something that, 10 years ago, I would have died from.
My right labia had swelled to the size of a football, instantaneously after delivering my second child. Slightly amusing, incredibly traumatic, and agonising beyond comprehension. I remember the look on the obstetrician's face as he broke a sweat applying pressure to stop the swelling, and when I asked what was happening, all he said was "It's not good".
The vomiting began as my body went into shock and I tried to hold my baby. Doctors and midwives filled the room. I recall the shocked look on my husband's face.
I was unable to sit or stand for almost four weeks post-birth. I had a catheter for three weeks and the bruising resembled a purple pair of knickers so precisely.
Midwives documented and photographed my vagina with an iPad, second opinions were sought and a four hourly cocktail of Endone, Tramadol, Voltaren and Panadol allowed me to breastfeed, change over my ice pack and empty the bag of wee strapped to my thigh.