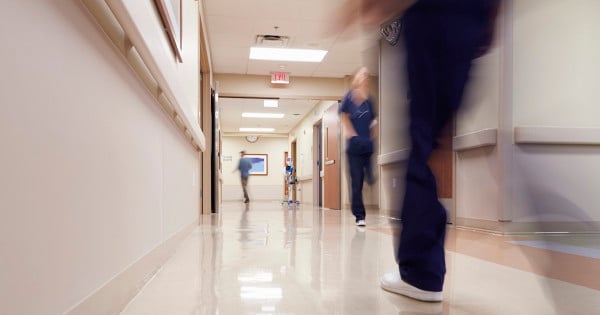 Heterosexual women often presume HIV is a gay man's problem; not true says one woman, who knows first-hand.
As told to Corrinne Barraclough.
"My first marriage didn't work out so I found myself a 30-something single mum living in the city with my kids. I studied at university and was working. I'd been alone for some time, I was happy, but I missed being married and having someone to plan a future with.
I met my ex-husband through my social circle. He was younger than me and I was flattered when he pursued me. He didn't drink or smoke; he was a quiet sort of man. I thought I could trust him.
On an early date he took me to a kids' movie, which I thought was cute. I got swept along.
We got married quickly and didn't have sex until our wedding night.
As soon as I signed the marriage papers he turned into a different man. He was domineering, controlling and not my Prince Charming at all.
Watch: The moment Mamamia staffers knew it was time to get a divorce. (Post continues after video.)
Our marriage didn't last long; I threw him out after a violent episode. Then I discovered I was pregnant. I took him back, hoping we could make it work, but his behaviour got worse. I ended the relationship and focused on being a mum.
Eight years ticked by; then I started getting sick. For eight months I kept going back to the doctor and being sent home with antibiotics. I was misdiagnosed with whooping cough but my health deteriorated. I had fungal nail infection, my skin turned sallow, my hair was falling out and I was rapidly losing weight.
I went to the doctor and said, "Do you think I've got cancer?" I was told not to be so silly.
One week later, I had a seizure at work. I was wheeled around from test to test in hospital. A CT scan showed I had five lesions and swelling on my brain. The doctors told me I had second-degree brain cancer. MRI scans revealed I had toxoplasmosis. As I wasn't pregnant, they said I must have a compromised immune system so I signed permission for an HIV test.