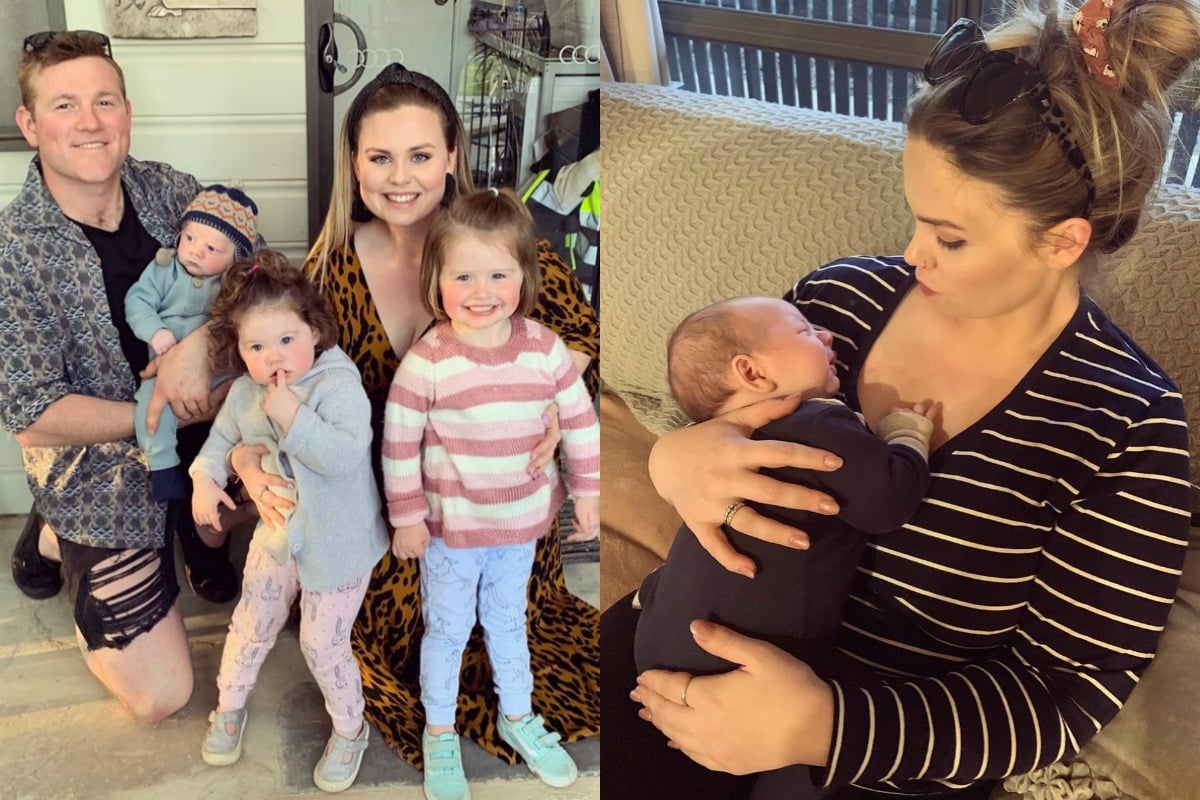 When Charlotte and her partner Jake fell pregnant with their first child together, they couldn't wait to welcome their little boy into the world.
Charlotte, who also has two young daughters from a previous relationship, was over the moon.
But at just six weeks, Charlotte and her partner received news that changed everything.
Charlotte's father had tested positive for Huntington's disease – a genetic progressive neurodegenerative disease.
The news came as a shock.
For most of her life, Charlotte – and her siblings – were under the impression that their father was an anomaly.
 

View this post on Instagram

 
Although the disease affected a number of people in Charlotte's extended paternal family, including her great grandfather and her uncle, she never imagined that it could affect her own father.
"No part of me thought it was possible that he would have it, because my parents have always said that [he wouldn't]," Charlotte told Mamamia.
"But when he went in [for testing] and they didn't contact me straight away, I just knew that he had it," the 24-year-old added.
"They told us and we were just completely devastated and in shock, I think, more than anything."