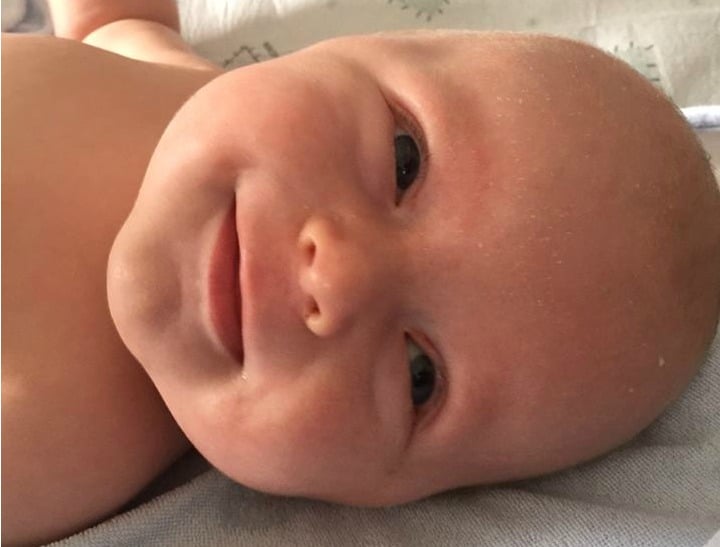 We've rounded up all the latest stories from Australia and around the world – so you don't have to go searching.
1. Taking photos enabled a woman to find her baby's rare eye disease.
It was a typical night for Sarah Bowers and her 12-week-old son Mason — until she started taking photos of her little boy, and noticed a "golden glow" in his eye appearing in the images.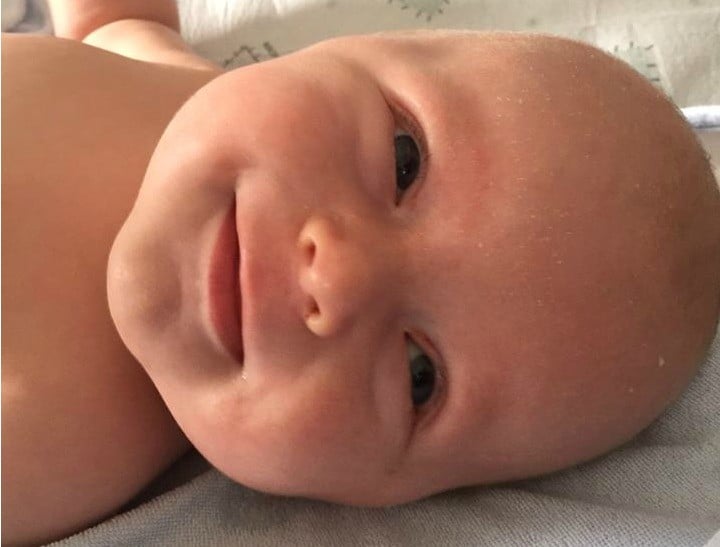 The New Zealand mother, 28, immediately knew something was wrong, as she later revealed online.
"I spent the evening concerned about what I had seen as I remembered reading a story while I was pregnant about a little boy called Benjamin Webber and how his mum had noticed the 'golden glow' in her sons eye and it led to a 1/100,000 rare disease called Coat's Disease," Bowers wrote on Facebook.
Related: A mum posted a photo on Facebook. Then her friends noticed something odd…
After taking her son to the doctor, Bowers was immediately referred to an eye specialist — who confirmed that little Mason did indeed have the eye disease.
He was completely blind in one eye and needed to have the eye removed.
"Making the decision was the hardest thing I have ever had to do, but what it came down to was potentially my baby boy's life, or his eye," Bowers told stuff.co.nz.
The family is  now awaiting a date for Mason's surgery to have his eye removed, and has started a fundraising page to help cover the costs of the boy's medical bills and prosthetic eye.
2. Hugh Jackman sends message to bullied YouTube star.
Hugh Jackman has taken a stand against online bullying by tweeting a touching message to a bullied fan.
Logan Fairbanks — known on the internet for being pranked by his dad — recently read some of the mean comments he'd received in relation to some of his videos.