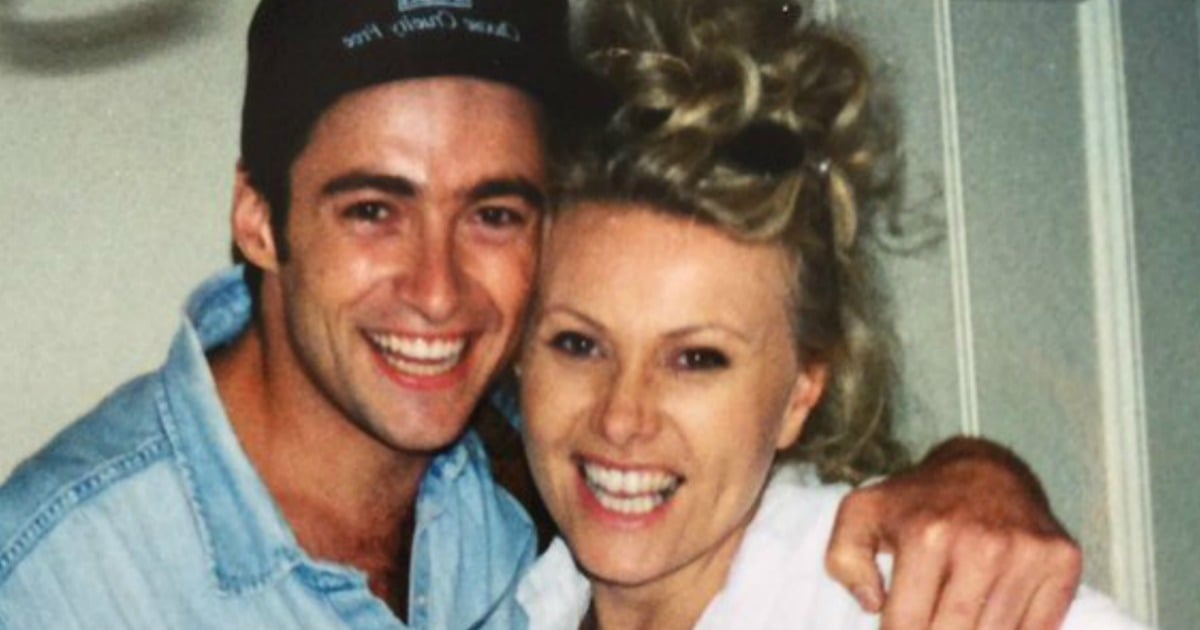 He might be a superhero, triple-threat and an actual lifesaver, but as Hugh Jackman likes to remind us all pretty regularly, he's also Deborra-Lee Furness's husband.
The pair married on April 11, 1996 and are celebrating their 20th wedding anniversary.
To commemorate that pretty momentous occasion, Jackman posted a picture on his Twitter and Instagram of them on their wedding day.
They. Look. So. Cute.
So many people responded to this post with versions of "What a lucky woman" that it dimmed the joy for me a little.
Marriage, 20 years of it at that, is a partnership that requires a whole lot of love, patience, compromise and luck. On both sides.
I am sure Furness probably gets told how lucky she is to be married to a global mega-star every day of the week. But really, Jackman should be waking up each morning stoked at his own luck. (To be fair, his social media footprint suggests he probably is.)
It doesn't hurt to remember that Furness is pretty special too.
In 2014, she was named New South Wales' Australian of the Year for her work on adoption reform in Australia.
It's a cause for which she is a tireless campaigner, working to connect more foster children with permanent homes and to push for changes to both local and international adoption rules.
Furness and Jackman have two adopted children, Oscar and Ava, so they have first-hand knowledge of the system and its flaws. While Jackman is busy saving the world from Magneto and co, Furness is lobbying Canberra for better outcomes for families.
Furness is also a critically acclaimed actor. She's won awards for her work both in Australia and overseas, and appeared in some classic Australian TV shows, including Prisoner, Neighbours and The Flying Doctors.
She met Jackman on the set of  the ABC's Correlli in 1995.
In the 1980s Furness founded a drama group with a friend. They named  it D.A.G, which shows she clearly has a great sense of humour and is fully able to poke fun at herself.
And that's just as well because life hasn't always been kind to Furness.
Her dad died when she was eight, so she was raised by a single mum, which she credits with teaching her just how tough women (and undoubtedly the world) can be.
She was in a pretty serious car accident that kept her out of action with broken bones and serious medical procedures for nine months just as her acting career was really beginning to take off, putting a serious spanner in the works.
And when she and Jackman decided to have a family, they faced an uphill battle with fertility problems and two miscarriages.
The year she met Jackman, Furness' New Year's resolution was not to date any actors or men under 30. Jackman broke both those rules, but she went with it – because she's clearly willing to admit when she's wrong (and also has a really good ability to back a winner).
Furness has publicly responded to the popular opinion about her marriage to a sex symbol, saying she's sick of being called 'lucky'.
"That to me is a putdown, like you suggesting I won the chook raffle," Furness told The Australian Women's Weekly magazine.
You've got to agree with that. Happy 20th anniversary guys, enjoy it.
ICYMI here's Jackman being a real-life hero saving swimmers from a rip at Easter: 
Feature image: Twitter @RealHughJackman