Hugh Jackman. He's really just one of those people who never fails to brighten our days.
Yesterday, while swimming on Bondi Beach, the actor embraced his fictional heroic talents and saved fellow beach-goers from a dangerous rip.
Jackman was swimming with his two children, Oscar and Ava, when the water conditions changed quite rapidly, causing a "nasty swell".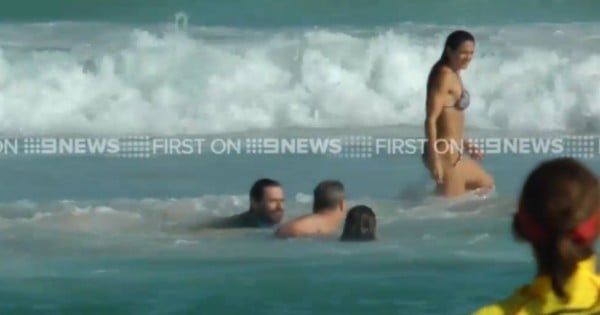 Also in the water was former rugby league player, Dan Conn, who grabbed Oscar, 15, and helped him to his dad, and then piggy-backed little Ava, aged 10, back to safety.
A witness on the beach, a former lifeguard, said Jackman acted calmly while getting people to safety.
"He stopped and helped this bloke stand up and also helped his son," the man told media. "The swell was pretty nasty. It was a beautiful day but the swell was up."
After saving his children and another man in the water, Jackman then went onto direct other swimmers out the back to move further in.
Just look at him: