In a refreshing break from fitted frocks that look almost impossible to breathe in, Deborra-Lee Furness matched her husband Hugh Jackman in wearing a tuxedo on the red carpet yesterday.
The couple were attending the premiere of new musical The Greatest Showman at the Sydney Star on Wednesday evening. And they were the definition of "twinning".
Furness added a little spice to hers, with three-quarter cut-off pants and white-toed black shoes. Jackman couldn't quite keep up, of course.
Actor Zac Efron, 30, was also there… looking positively envious at the level of #couplegoals standing right next to him.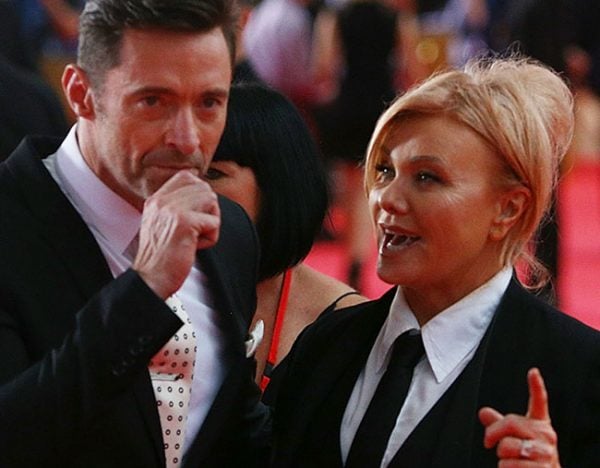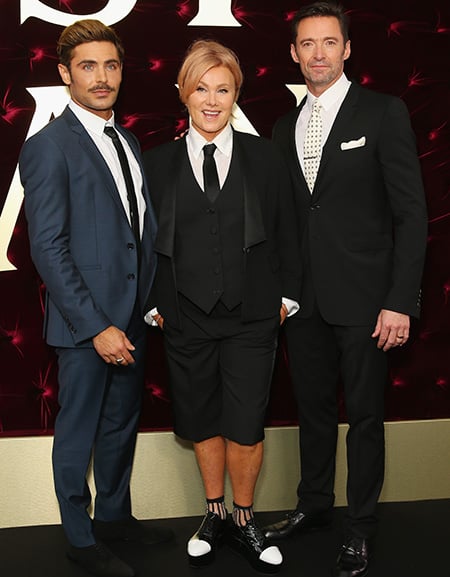 Furness, 62, and Jackman, 49, met on the set of the Aussie TV drama Correlli in 1995. They were married the next year and have two adopted children together: Oscar Maximillian, 17, and Ava Eliot, 12.
Furness has been an avid campaigner for adoption in Australia and is one of the creators of National Adoption Awareness Week. In 2014, she was named the New South Wales Australian of the Year for her work in raising awareness around and streamlining the adoption process.
Jackman... Well, Jackman is Wolverine. Need we say more?
Their appearance in matching suits on the red carpet yesterday reaffirmed once again: Jackman and Furness really are Australia's most low-key but utterly kick-arse power couple.
LISTEN: After something to binge on this holiday season? We discuss the new season of Wolf Creek, on our pop culture podcast.