Model and former 'Bunny' Crystal Harris was likely with Playboy founder Hugh Hefner when he died on Wednesday night.
The 91-year-old businessman succumbed to 'natural causes' and his third wife, 31-year-old Harris, will not inherit anything of his multi-million dollar fortune.
According to The Sun Harris signed an ironclad prenuptial agreement and Hefner never added her to his will.
This means his fortune – estimated to be more than $40 million – will be divided between his four children: Christie (64), David (62), Marston (27) and Cooper (26), as well as a selection of charities.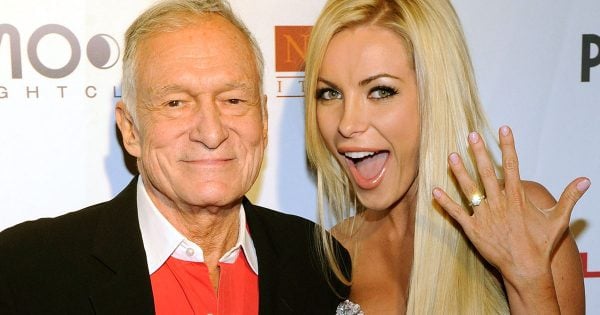 Hefner and Harris met in the Playboy Mansion and were engaged to be married in December, 2010. Five days before their wedding, however, Harris broke it off. The pair were eventually married on December 31, 2012, when Hefner was 86.
"The dramatic age difference between Crystal and me really doesn't matter," the Playboy king tweeted at the time, Channel 24 reports. "Whatever time I have left, we want to spend together."
One thing is almost certain: Whether Harris is in the will or not, as Hefner's chosen Bunny she's sure to be looked after.