Get ready to step back in time.
The 90-year-old mogul behind Playboy Magazine and its global brand explosion, Hugh Hefner, has been offering a swathe of retro flashback photos of how the 'ideal woman' used to look. And it couldn't be more different to now.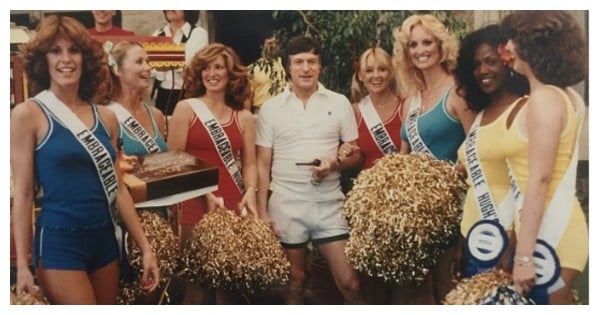 Image via Hugh Hefner Instagram.
Initially, I was transfixed by the images, finding the old world glamour mystifying and hypnotic.
With over 500 posts to the account, it's easy to fall into a scrolling wormhole that let's Hefner take you on a trip back to a time of Charlie's Angels and terry towelling.
But looking at the women in these images and comparing them to the Hefner's girls of late is a truly staggering exercise.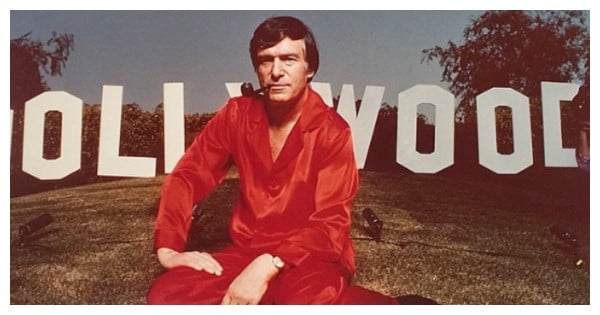 Image via Hugh Hefner Instagram.
Today, we associate Hefner's all-white female lineup of women with fake blonde hair, fake eyelashes, fake lips, fake boobs, fake tans and teeny-tiny, form fitting clothing.
Back then, the women were natural. Yes, they were incredibly skinny and possessing otherworldly proportions, but they were still natural.
They wore floating gowns and go-go boots, they had different hairstyles and breast sizes. They were racially diverse and engagingly different. You could actually tell them apart.
Listen: The Mamamia Out Loud team discuss the time Playboy decided to stop all its nudes. Post continues after audio. 
One golden-skinned, make-up free woman can be seen standing on a boat with perfect posture and a sensible wide brim hat smiling as her natural, soft tummy and womanly thighs remain untouched.
And maybe it's just the sepia tone from years gone by, but you get the impression that these women of yore actually have something to say.
Their faces are expressive, their eyes and foreheads dynamic and full of character.
Hugh Hefner's Instagram throwbacks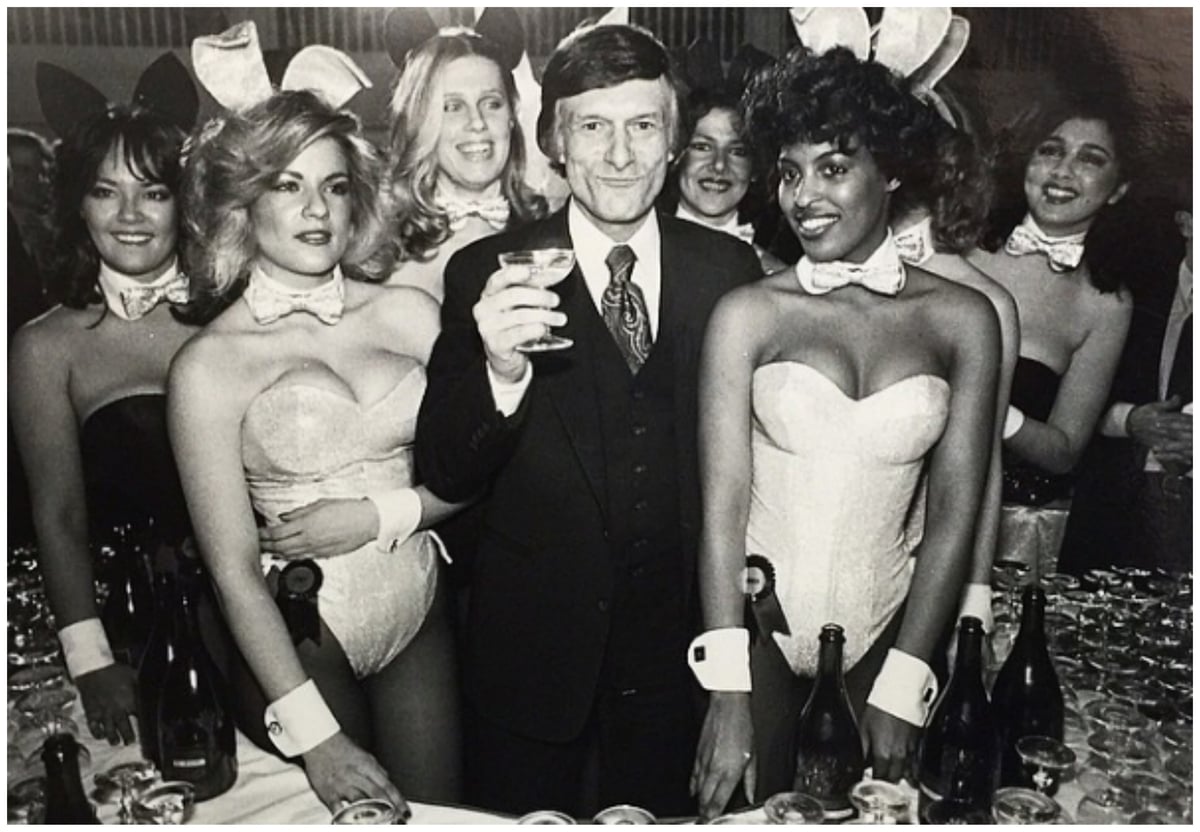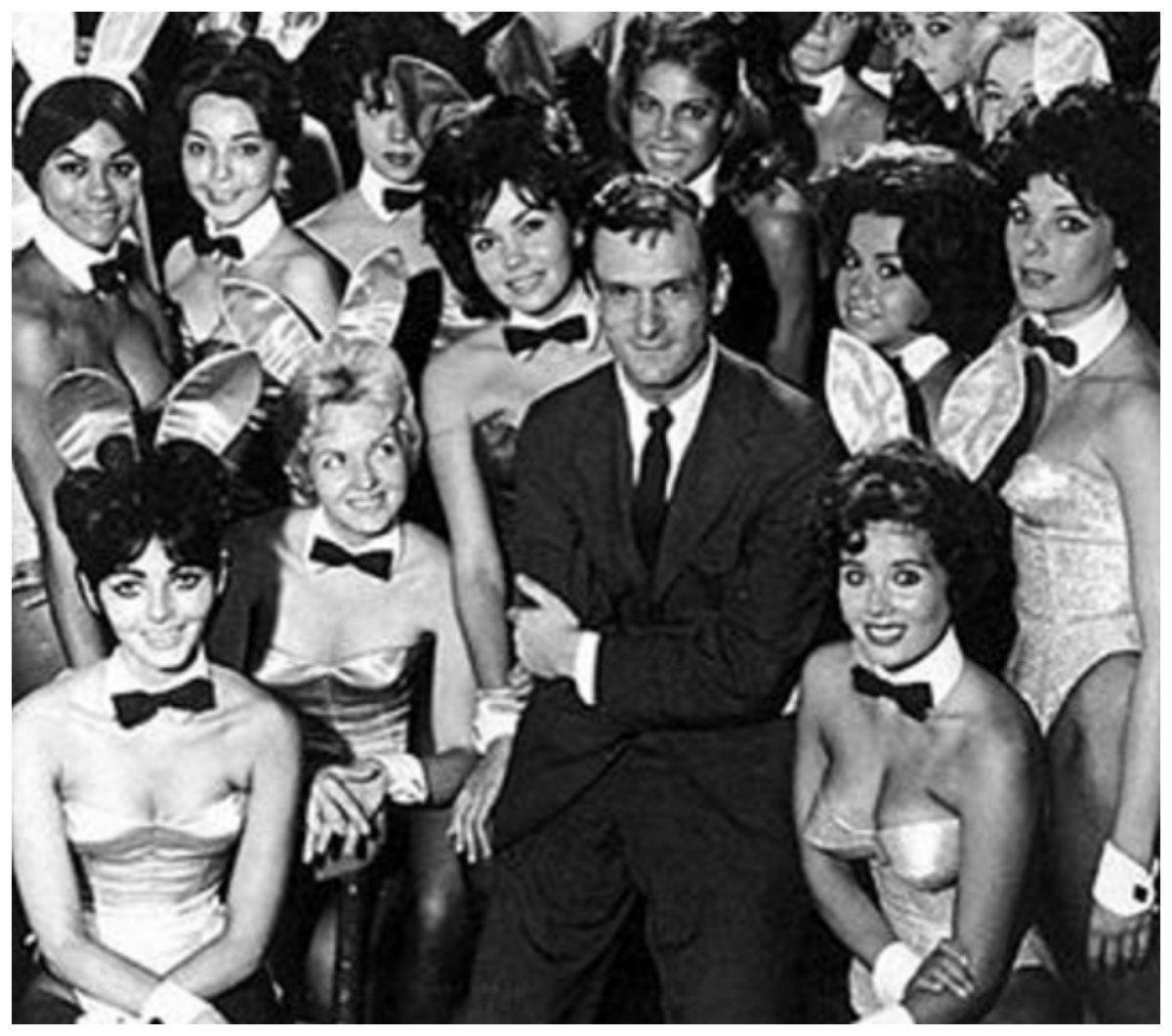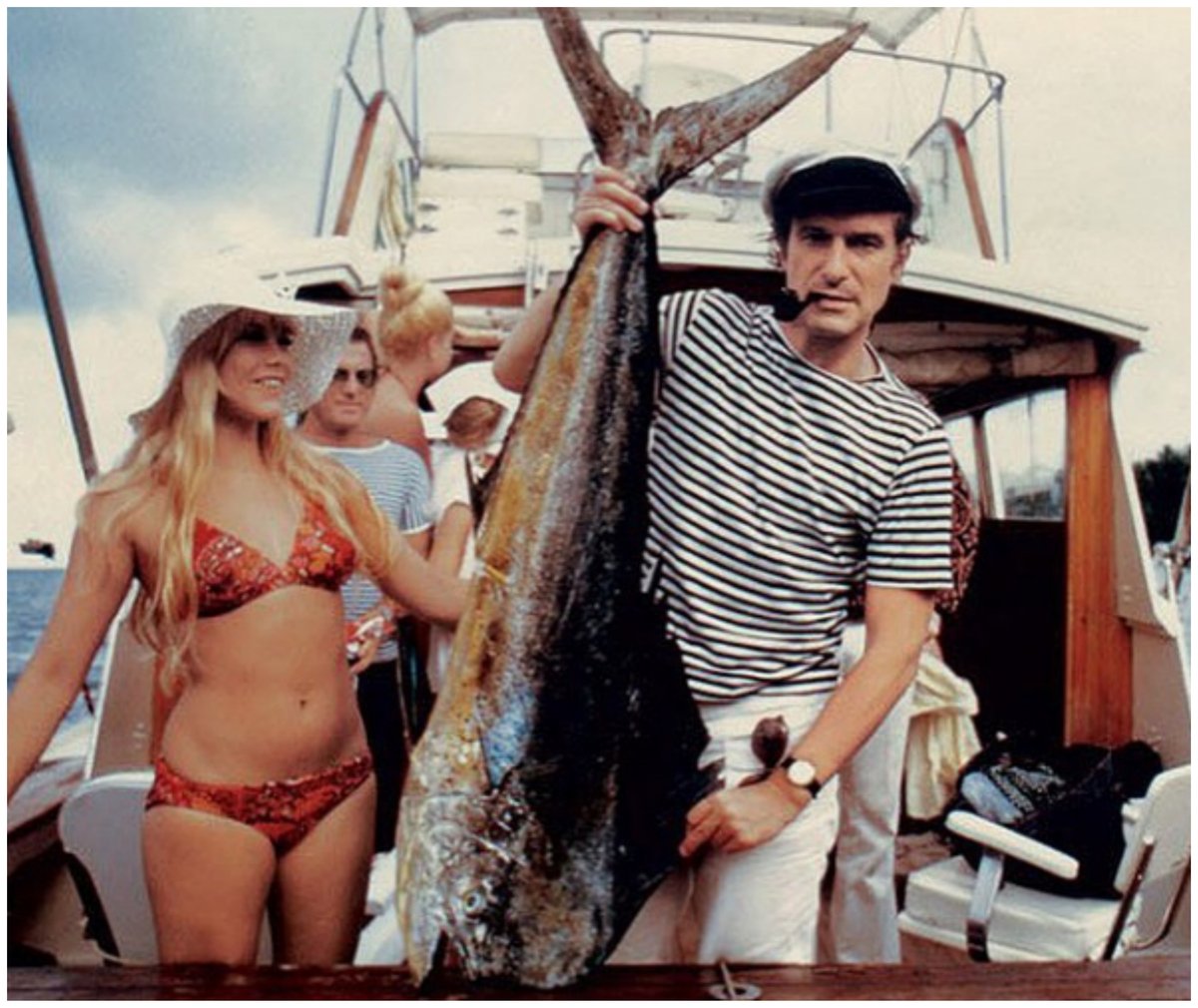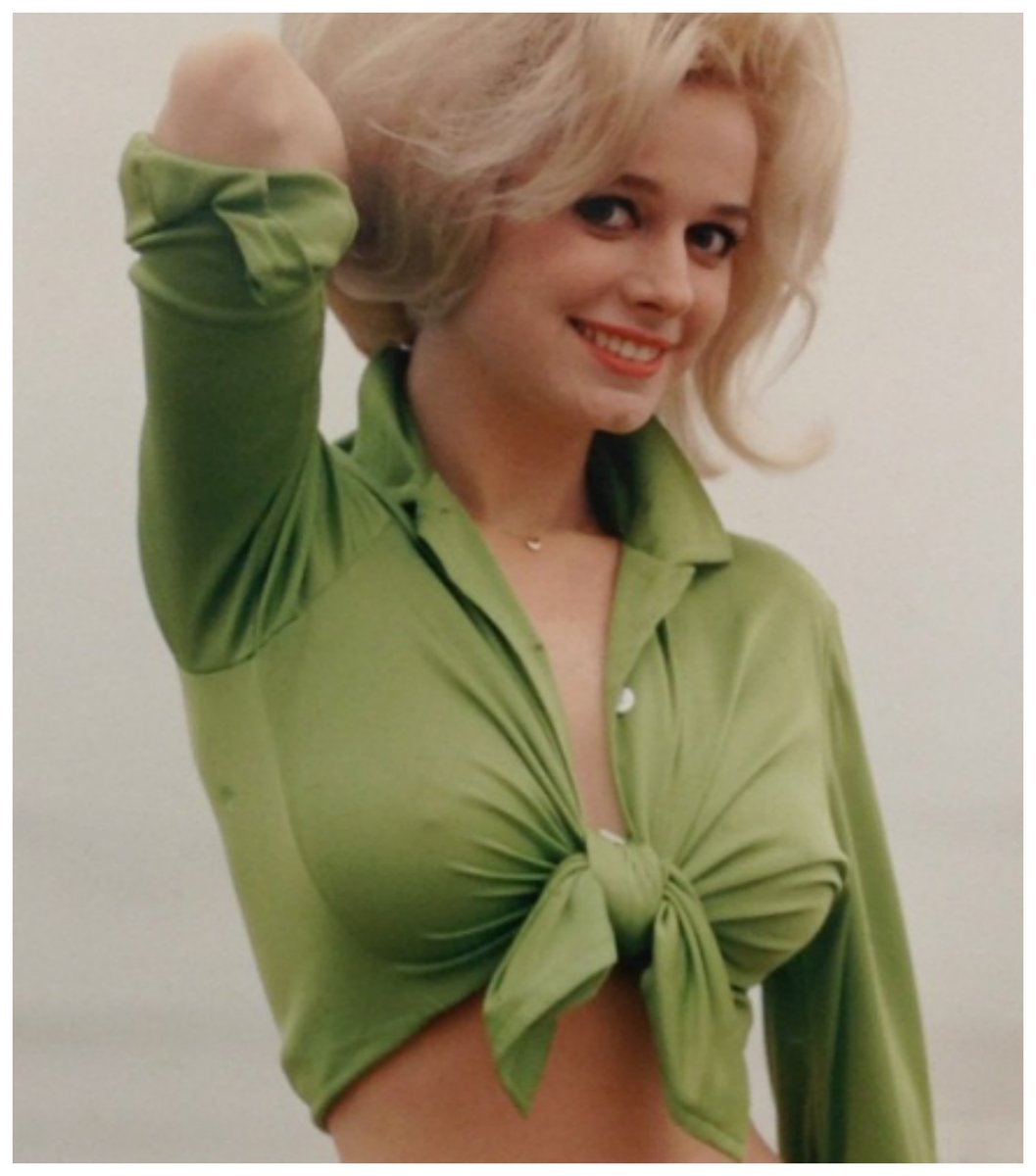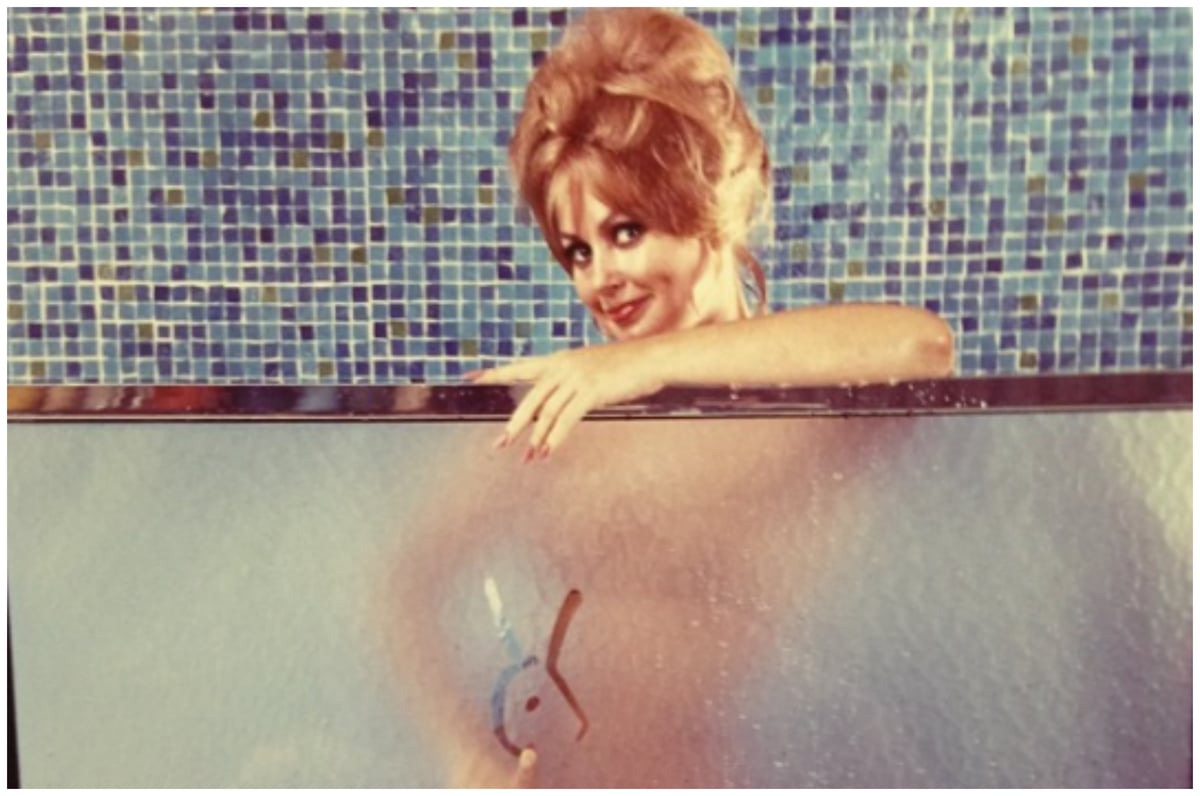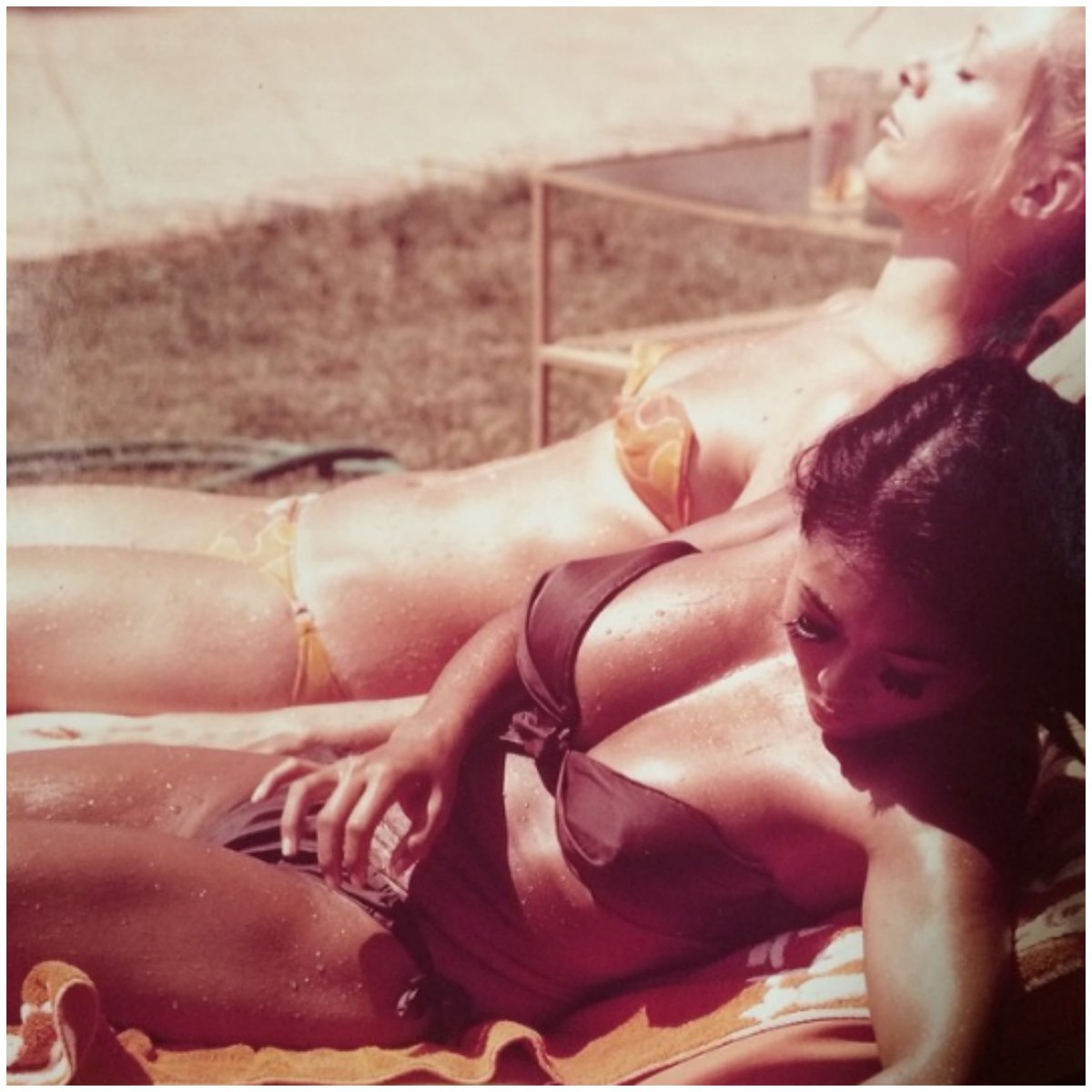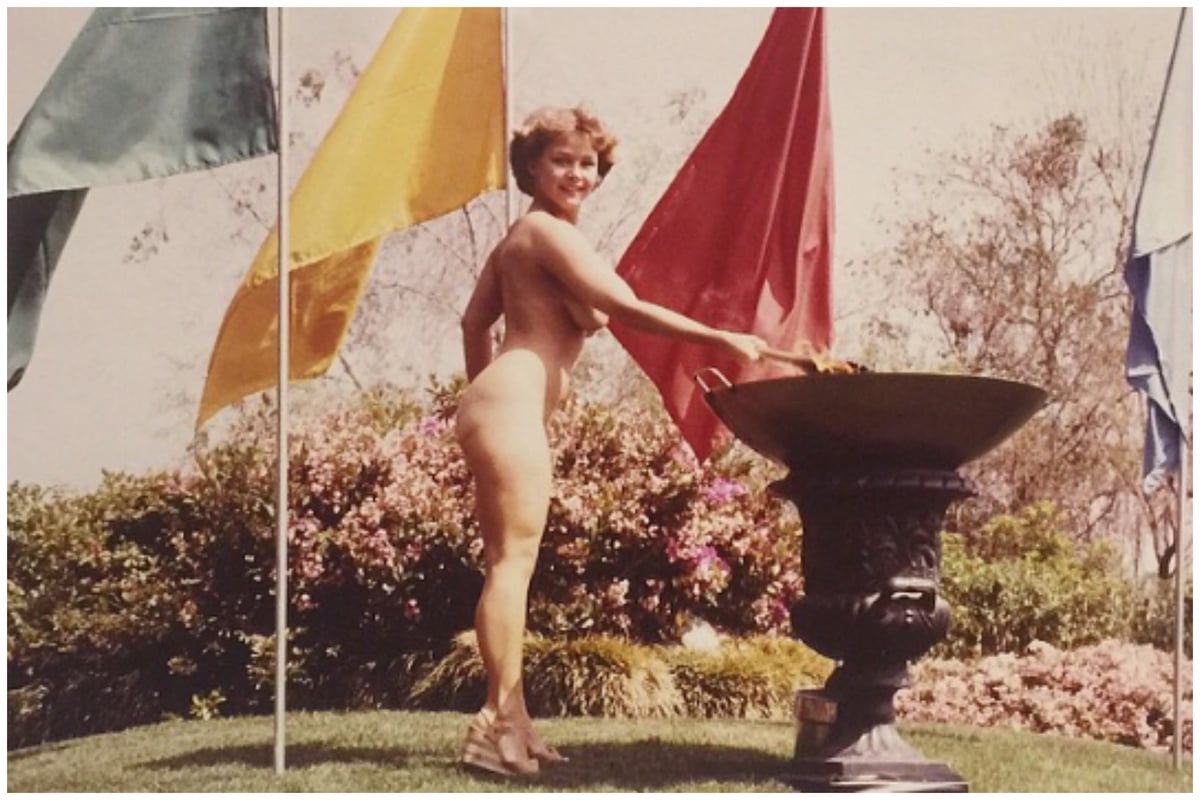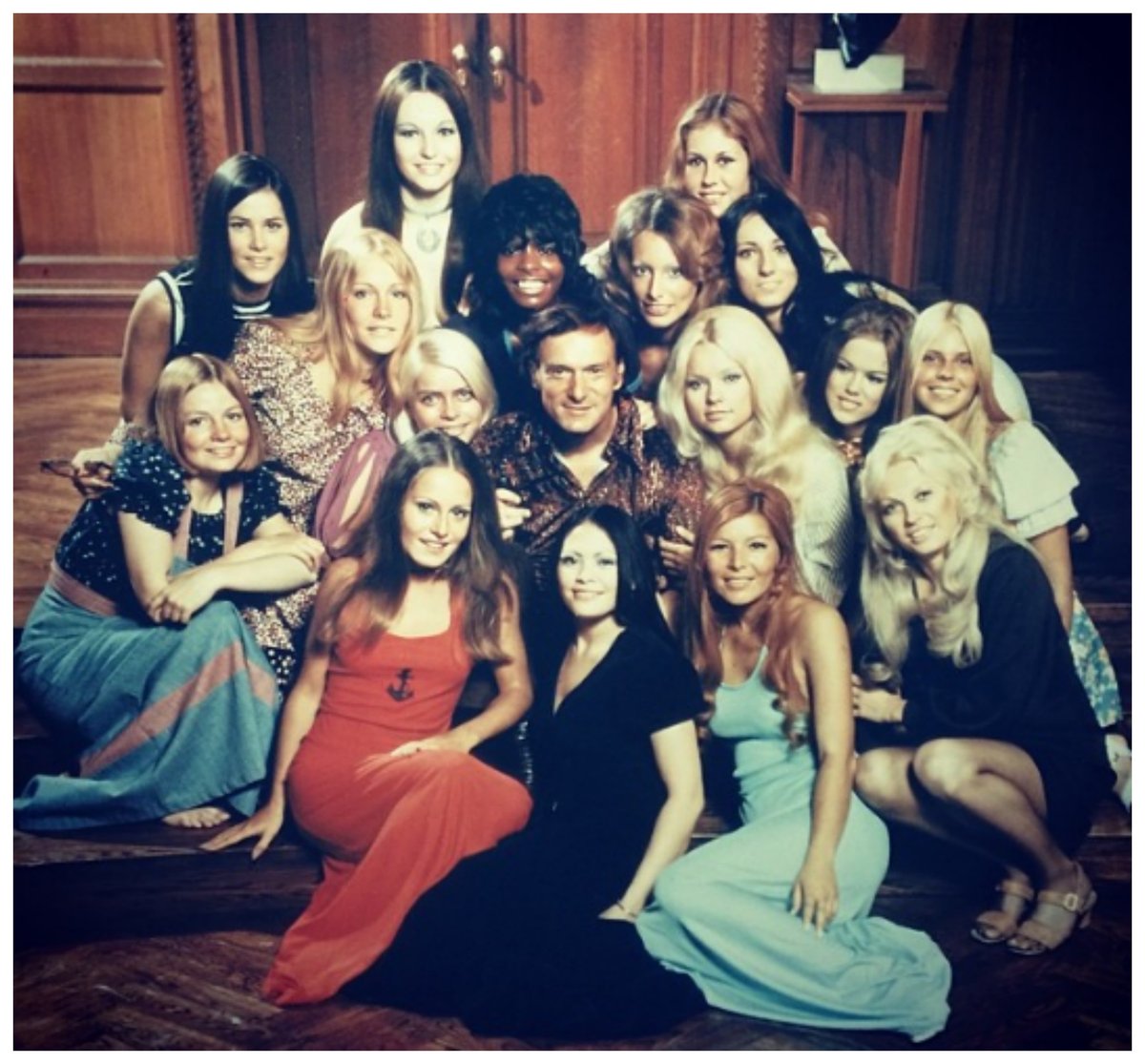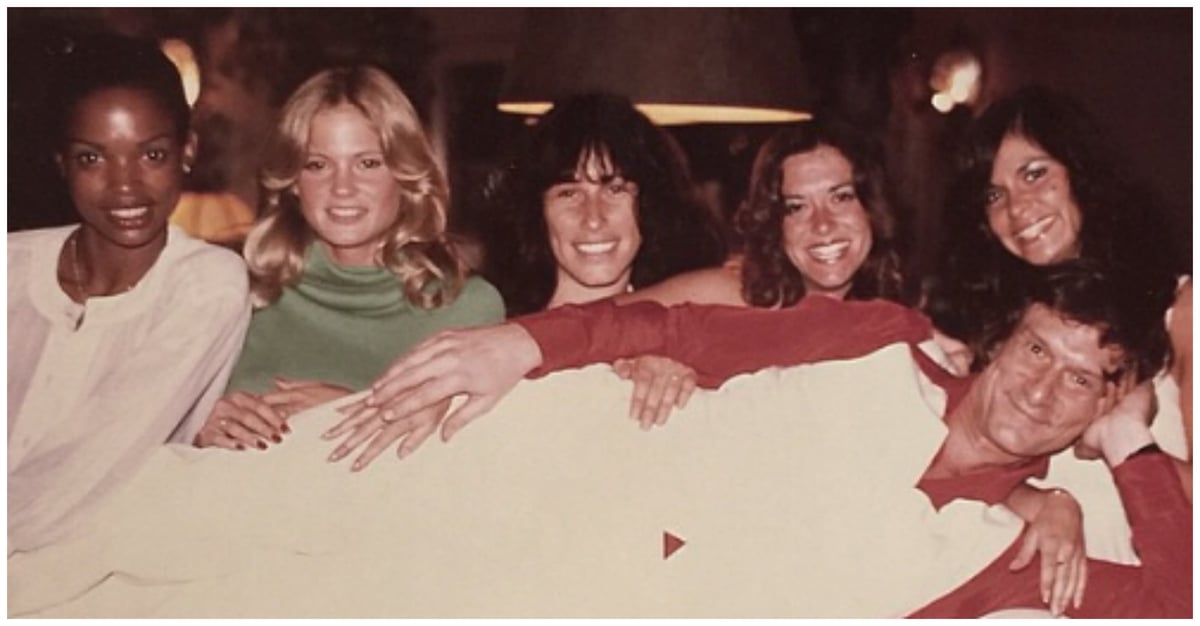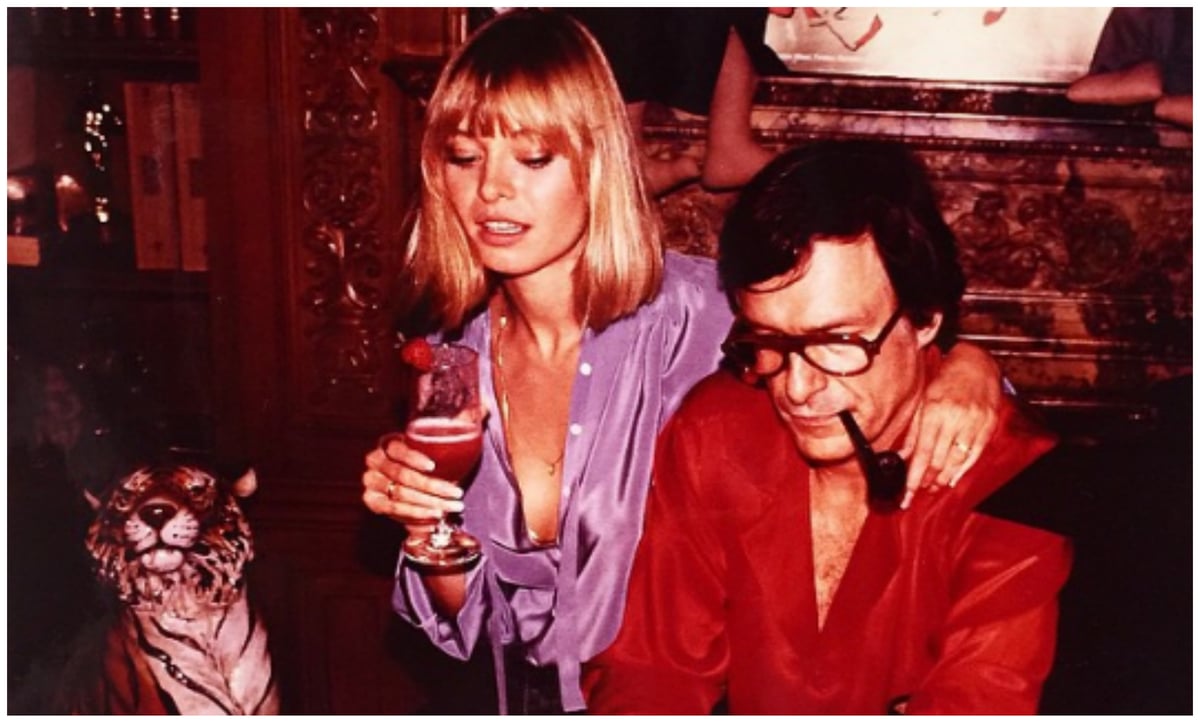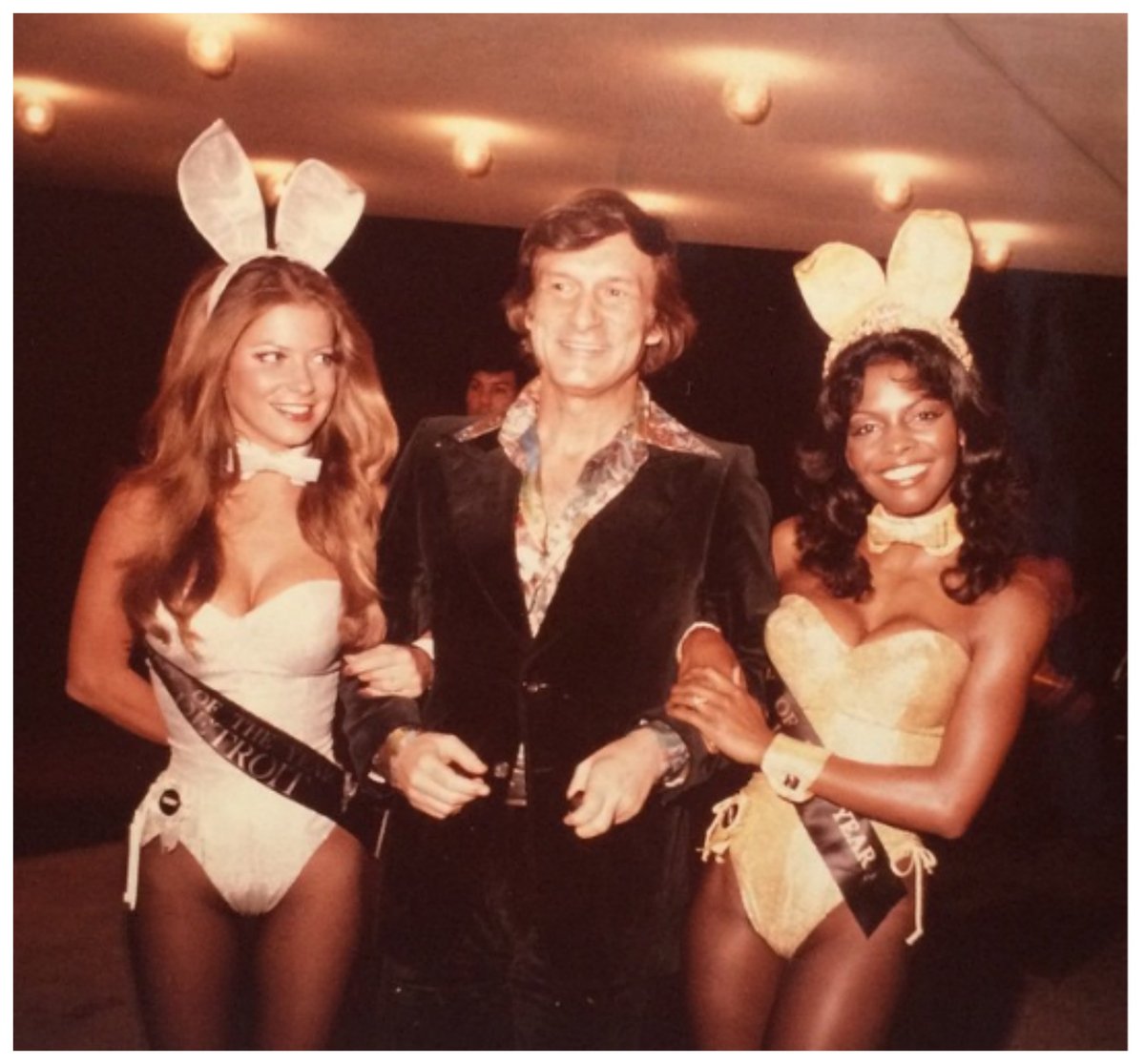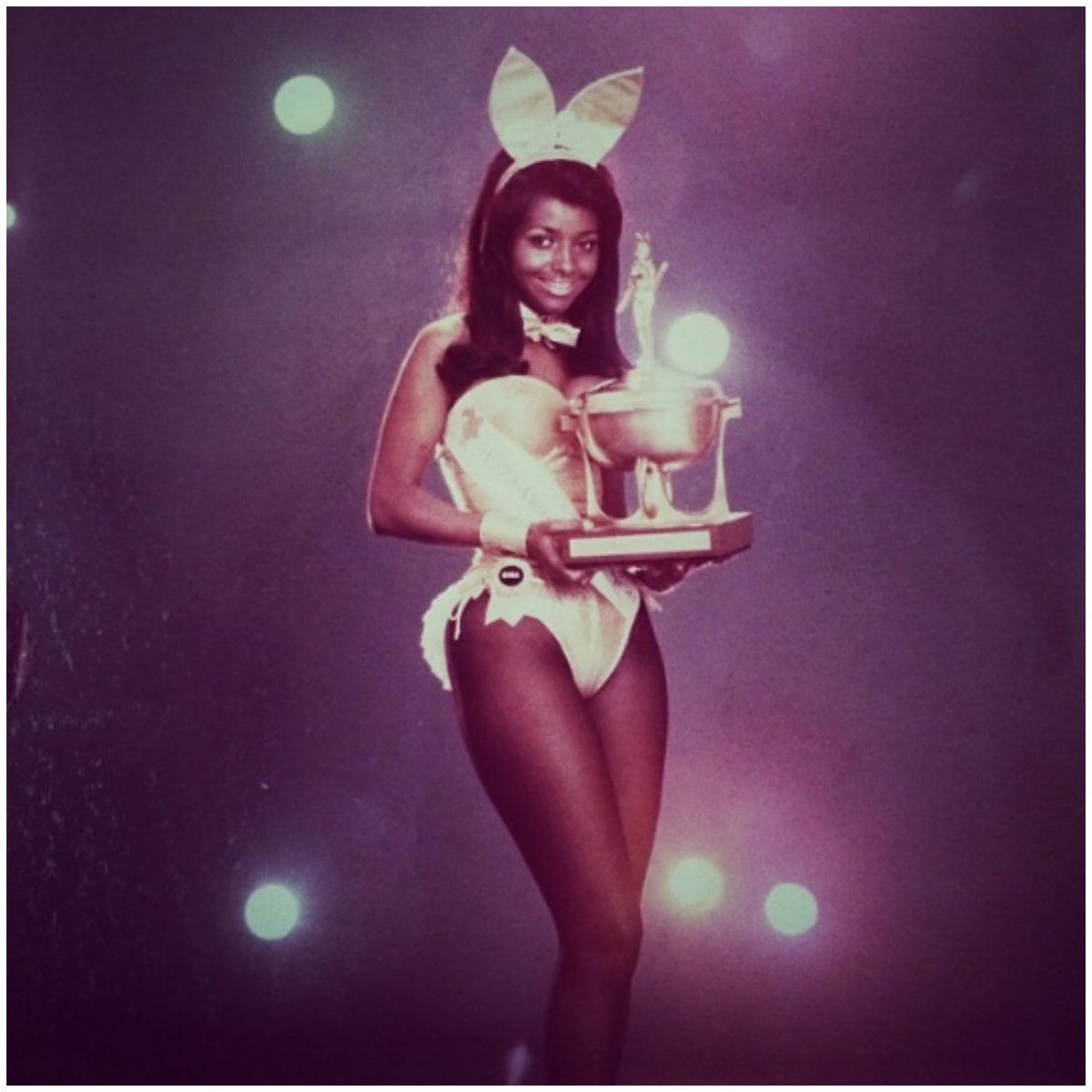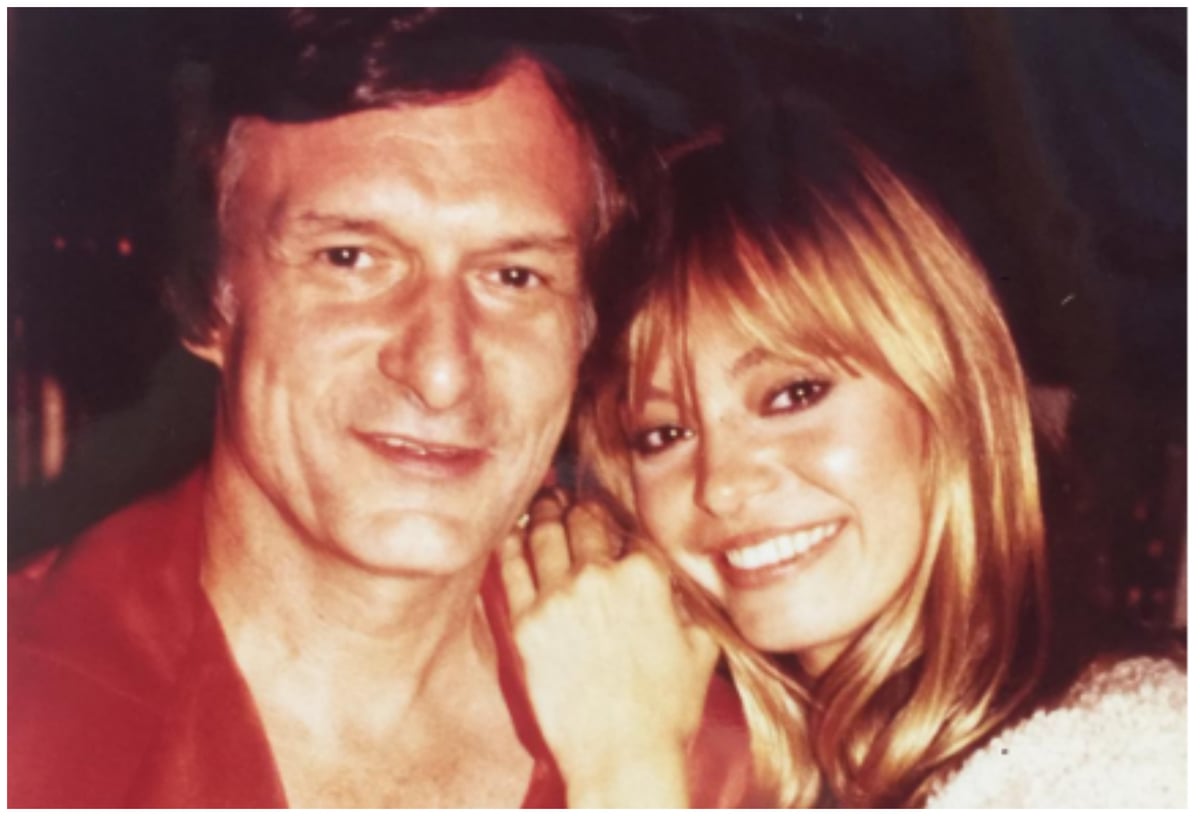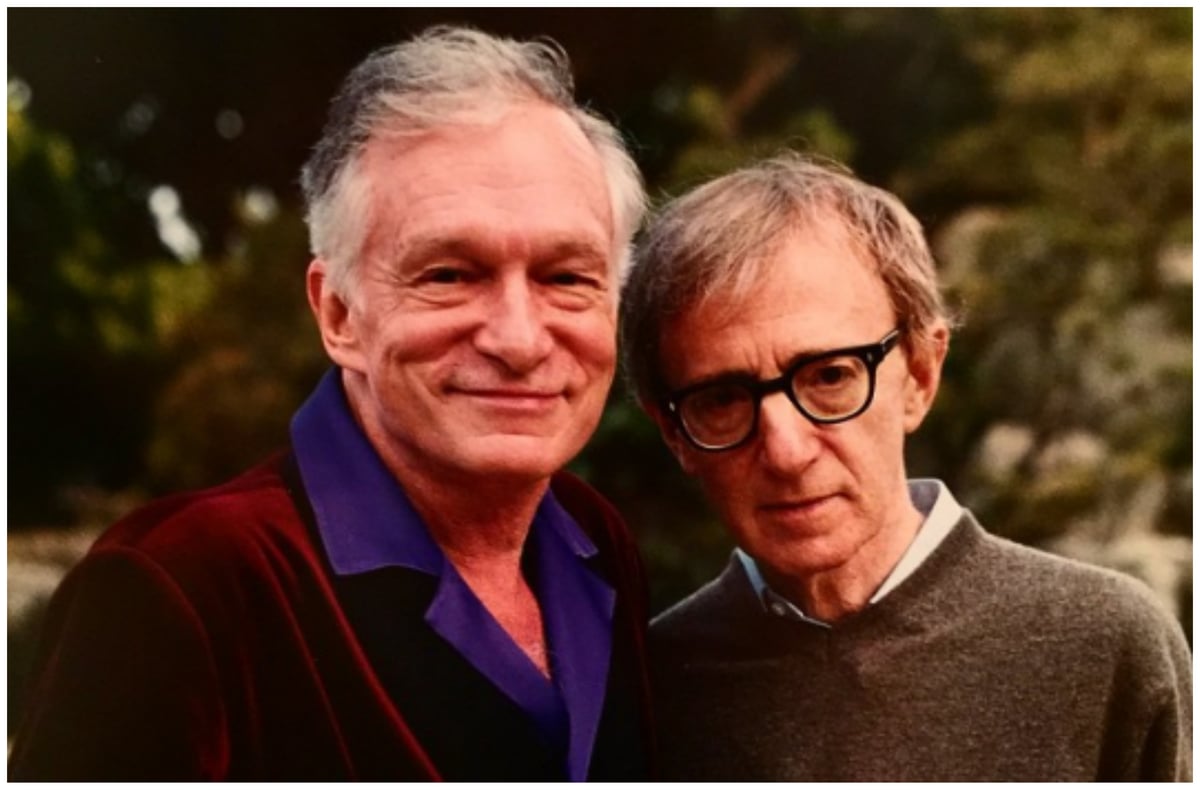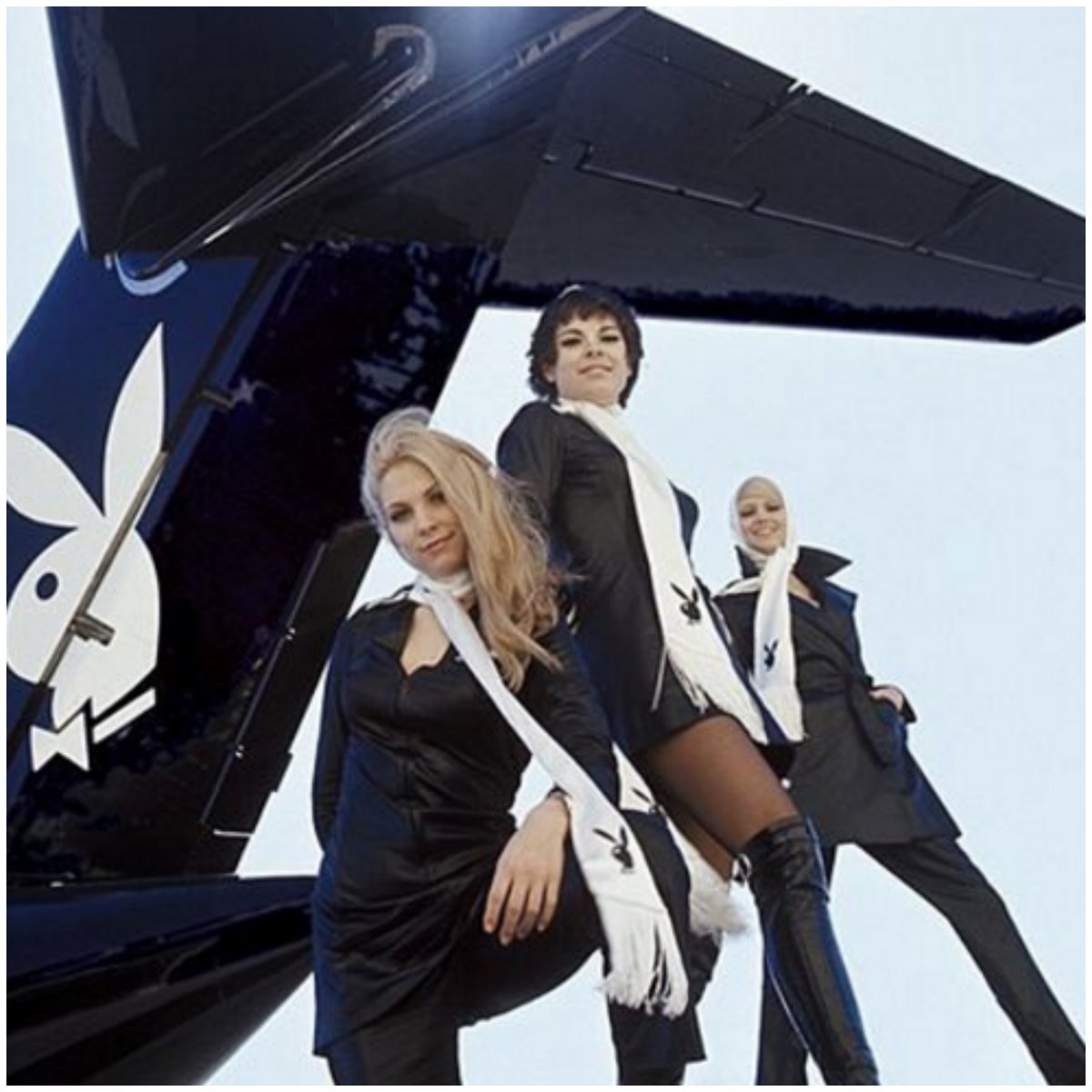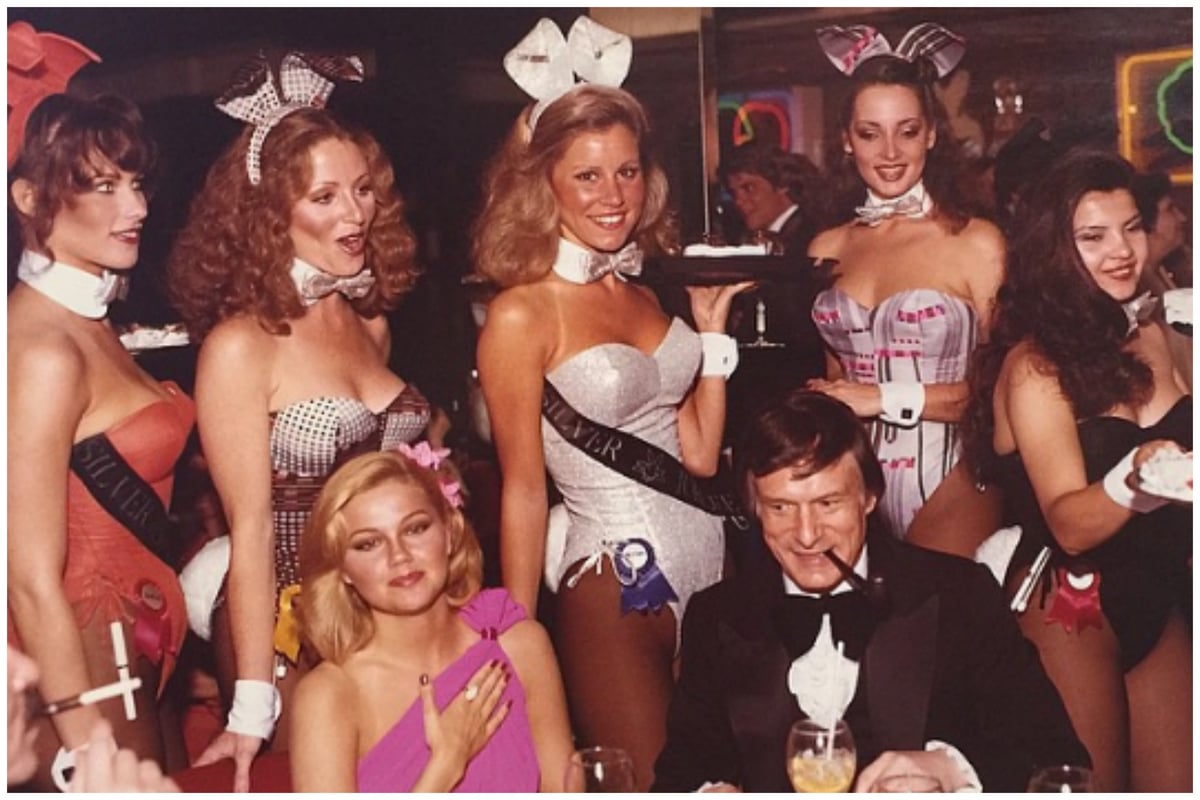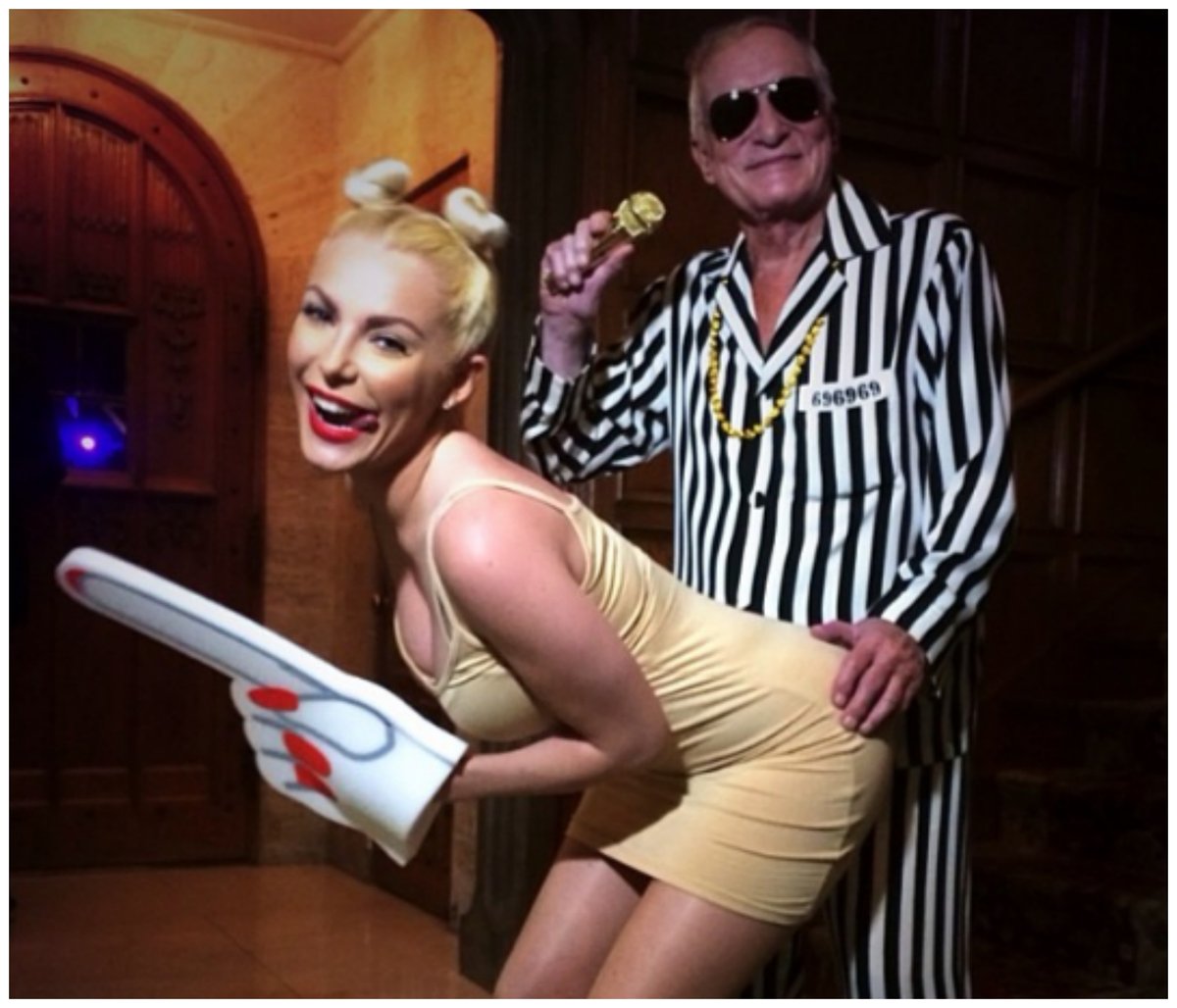 Following the release of her tell-all autobiography, Down the Rabbit Hole, former playmate Holly Madison said Hefner's requests for his live in girlfriends to undergo boob jobs, nose jobs and liposuction were standard.
Back when most of these images were taken, though, the intrusive requests simply could not be made. And it shows.
The one constant throughout the years though, is age. While Hefner keeps getting older throughout the photographic timeline, his girlfriends have consistently stayed the same.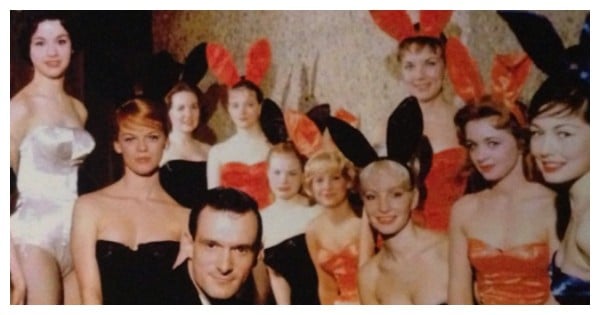 Image via Hugh Hefner Instagram.
Between snaps of women, Hef also shares images taken with his many famous friends.
Men like Roman Polanski and Woody Allen sit alongside recent snaps of Hefner and his current wife Crystal dressing up as Miley Cyrus and Robin Thicke for Halloween.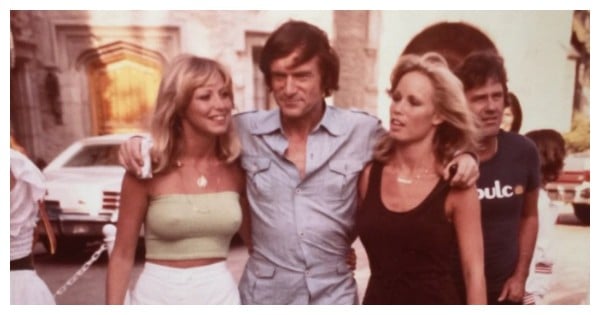 Image via Hugh Hefner Instagram.
Half an hour into my scroll fest I found myself feeling sad.
How did we let this happen?
How did we let voyeuristic men take control and dictate unrealistic and standards to us?
Why did so many people go out and get Playboy Bunny tattoos in the early 2000s? (A question that may possibly never have an answer...)
While the photos say a lot about the social changes in beauty standards, they also say a lot about Hefner himself.
They show a man that's impressed by little else outside of fame, beauty, and shiny things. And when you think about it, at 90 years old, that's not really much of a legacy.