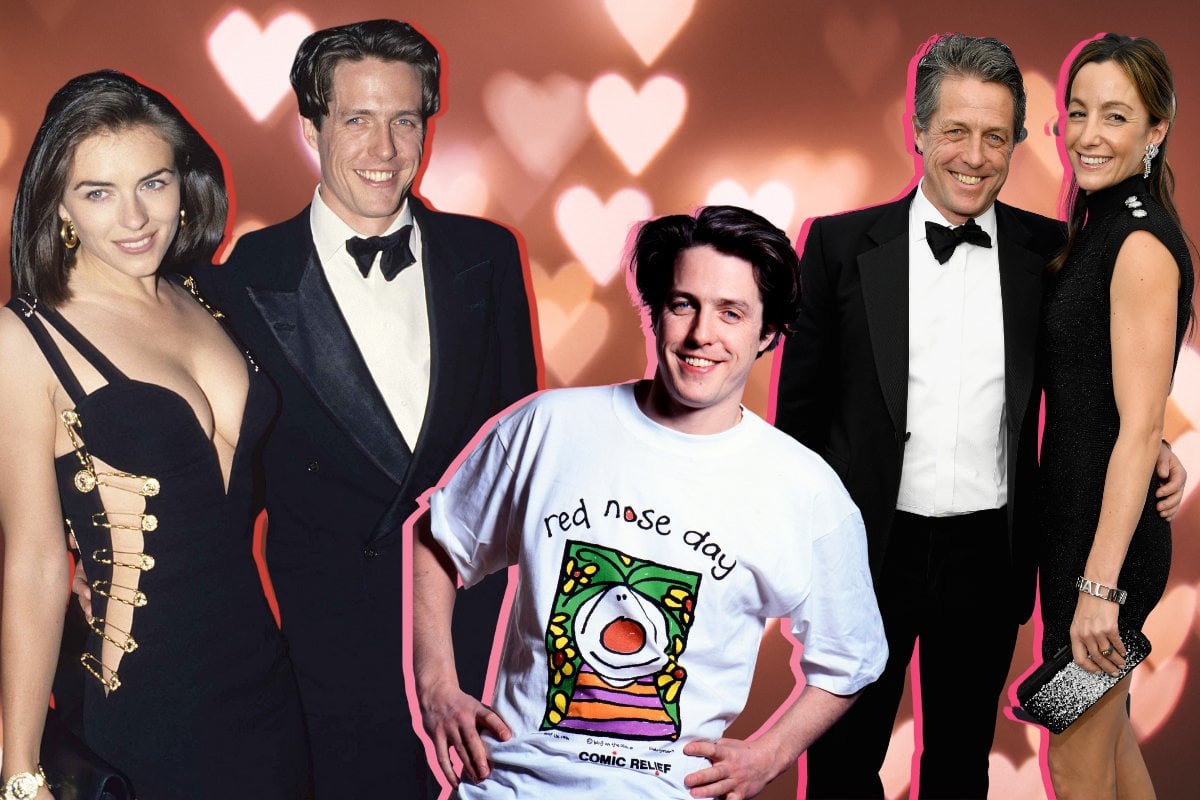 For many years, Hugh Grant was seen as an eternal bachelor.
With interesting thoughts on monogamy, highly publicised relationships (and affairs), and a complicated family situation, even Grant himself had dismissed the idea of 'settling down'.
But somewhere along the way, he did just that. Now married to the mother of three of his five children, Anna Eberstein, he's admitted he was "plain wrong" about his perceptions of marriage and children.
This week, after misinformation was spread about Grant's marriage, the actor set the record straight, tweeting that he married his Swedish wife for love, not for "passport reasons". 
No I didn't, @Internet. I married her because I love her. pic.twitter.com/KKuuR6XNGN

— Hugh Grant (@HackedOffHugh) June 17, 2021
When asked if he googled his wife's name, he replied: "No. A friend sent it to me."
No. A friend sent it to me. https://t.co/24ncxcZmLR

— Hugh Grant (@HackedOffHugh) June 17, 2021