OW! Seriously cannot believe this was us A DECADE AGO! Look at those carefree, natural tan sporting (before solariums got banned, clearly) lovers enjoying each other's company with out a worry in the world.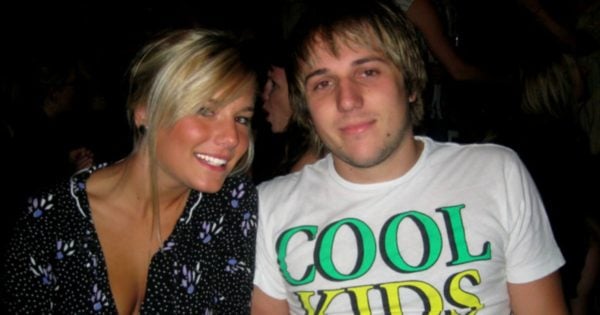 They have no idea in years to come they'll be drafted to the front line of parenthood, being subjected to inhumane warfare tactics such as extreme sleep deprivation, minefields of Lego at the foot of their bed just waiting to take your foot out and hours upon hours of Disney soundtracks being blasted until their ears bleed.
Having babies sure does shake up your relationships - sometimes it can make them and sometimes it can break them.
While you think you may have known someone before, having kids can really be an eye opener. They often can change your relationship entirely.
It's different for everyone, I know, but I thought I'd detail some of the ways your relationship can change after kids just for a laugh.