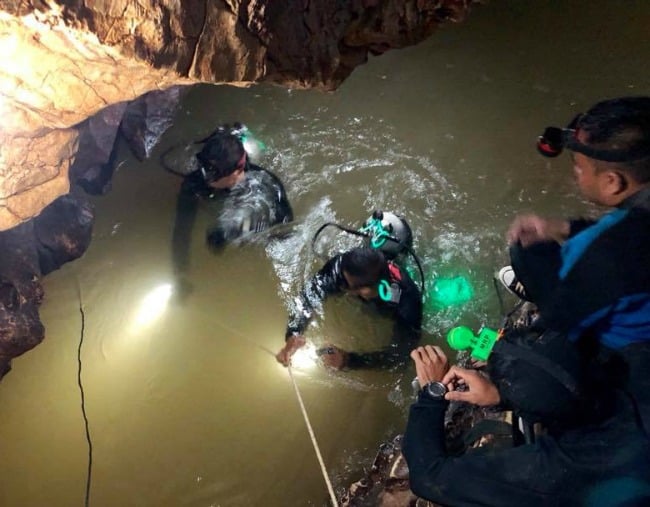 British divers behind the rescue of 12 young boys and their soccer coach from a Thailand cave aren't attributing luck to their successful rescue operation.
Instead, the divers say it was their sense of smell that ultimately led them to find the boys more than three kilometres underground.
Speaking to the BBC, British diver John Volanthen explained how divers could smell the missing children before they could even hear or see them.
"It's been mentioned by some members of the press that it was luck, I would say that it's absolutely not the case," he said.
"Our procedure in this situation is we're swimming along an underwater passage, where there is airspace we surface, we shout and also we smell," Volanthen explained.
"In this case, we smelled the children before we saw or heard them."