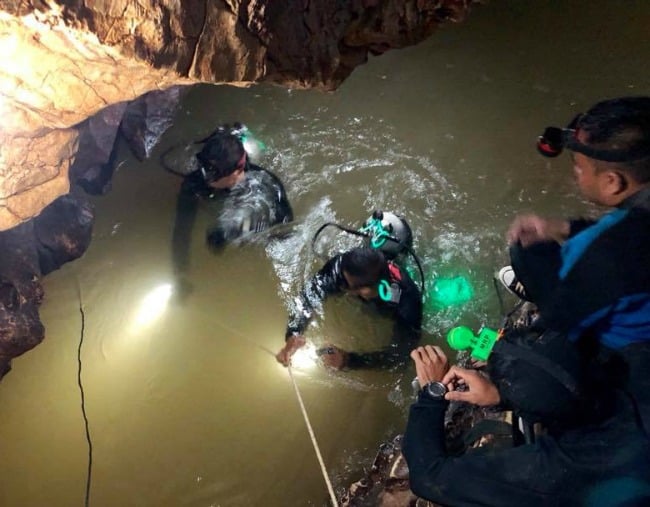 British divers behind the rescue of 12 young boys and their soccer coach from a Thailand cave aren't attributing luck to their successful rescue operation.
Instead, the divers say it was their sense of smell that ultimately led them to find the boys more than three kilometres underground.
Speaking to the BBC, British diver John Volanthen explained how divers could smell the missing children before they could even hear or see them.
"It's been mentioned by some members of the press that it was luck, I would say that it's absolutely not the case," he said.
"Our procedure in this situation is we're swimming along an underwater passage, where there is airspace we surface, we shout and also we smell," Volanthen explained.
"In this case, we smelled the children before we saw or heard them."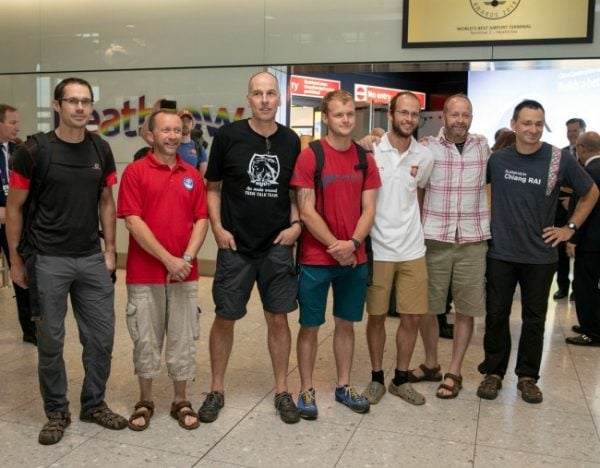 British diver Rick Stanton, who was apart of the rescue operation alongside Mr Volanthen, doesn't consider himself a hero.
"We were just using a very unique skill set, which we normally use for our own interests and sometimes we are able to use that and give something back to the community," he said.
"We had a good team, with good support from the Thai authorities, the caving community and rescue organisations, so we had the best we could do to make a plan work."
All 12 boys from the Wild Boar soccer team and their 25-year-old coach were rescued from the Tham Luang cave on Tuesday.
Watch: The missing Thai boys are rescued. 
They had been stuck there since June 23 – for 17 days – after entering the cave to conduct an 'initiation ceremony'.
The rescue operation involved the boys, who had limited swimming abilities, being guided by divers through the dark and narrow passageways.
The operation was carried out by a team of expert divers, including 40 from Thailand and 50 from overseas.
The boys are currently being quarantined in hospital, for fear of spreading infection.