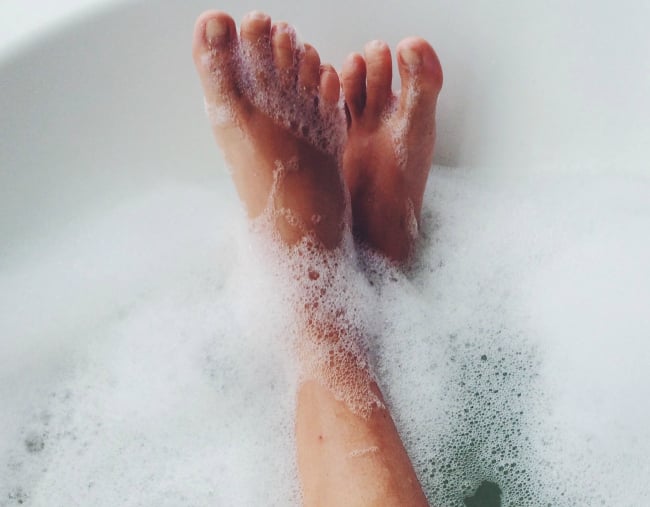 In a world where we are working harder and longer than ever before, all with a lower chance of ever owning a home, life can become a little overwhelming sometimes. It's undeniably essential that we all learn the best ways to wind-down when things get rough.
There's no one right way to wind down after a long week. Whether you've spent five days sitting at your desk in the office, have been caring for a sick loved one or have sat so many exams you can no longer feel your fingers, self-care is a gift we should all be giving ourselves often.
Some hit the gym or catch up on their favourite YouTubers, while others cry in the shower and look up jobs at other companies. We've all been there. 
But what's the best way to wind down? We asked the over-sharing staff at Mamamia for their favourite ways to relax, and it's just so wholesome.
Netflix 
"I make a snack, I eat it while watching Netflix and sitting on the couch, and then about an hour later I go for a run," says Jessica C.
"Heather [my girlfriend] loves a bit of cringe TV, she's enjoying Who is America? at the moment, but I can't deal with it, far too much cringe for me," says Paul S.