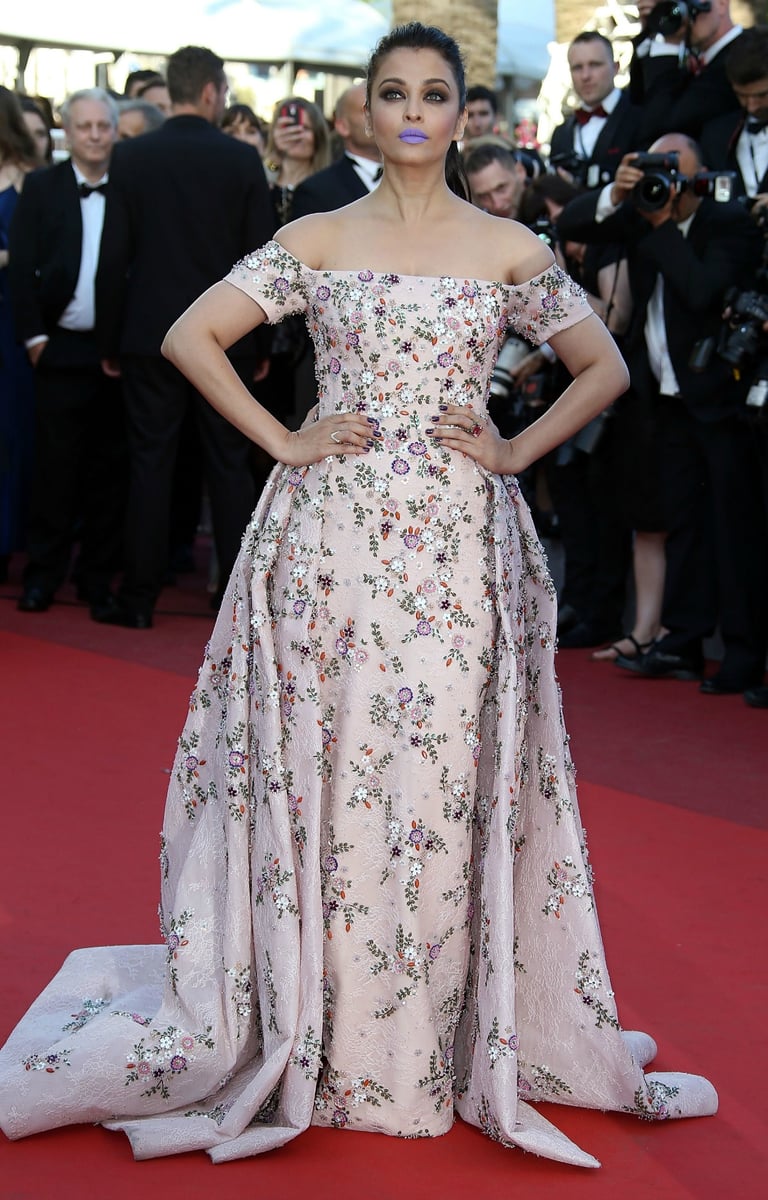 Velvet, like animal print, is one of those highly divisive style choices. Some have a major crush (ahem) on it, some hate it, and others break into a rash of goosebumps at the thought of even touching the stuff.
Regardless of where you stand, there's little point arguing the fact velvet has elbowed its way back into fashion recently. Just last week it was spotted on Taylor Swift and Blake Lively, who wore it in two very different ways.
Swift's interpretation was a blatant nod to the '90s. The Wildest Dreams singer teamed a floor-length velvet detailed dress by Monique Lhullier with her recently-peroxided hair, deep red nails, and a choker — her new favourite accessory, as we've previously discussed.
Two very different takes on velvet. Two very similar poses. (Images: Getty)
Then we have Lively, whose take on velvet was significantly less vampy. The actress made her fourth appearance at the Cannes Film Festival in a sunny yellow velvet dress with a criss-cross waist and thin straps. Exactly the kind of dress you dreamed of wearing to your Year 10 formal way back when.
Kylie Jenner's been getting in on the action too, having been snapped in a periwinkle blue velvet blazer earlier this year. She also owned a Mercedes SUV that was wrapped in black crushed velvet (and was reportedly towed from her house a couple of weeks ago).