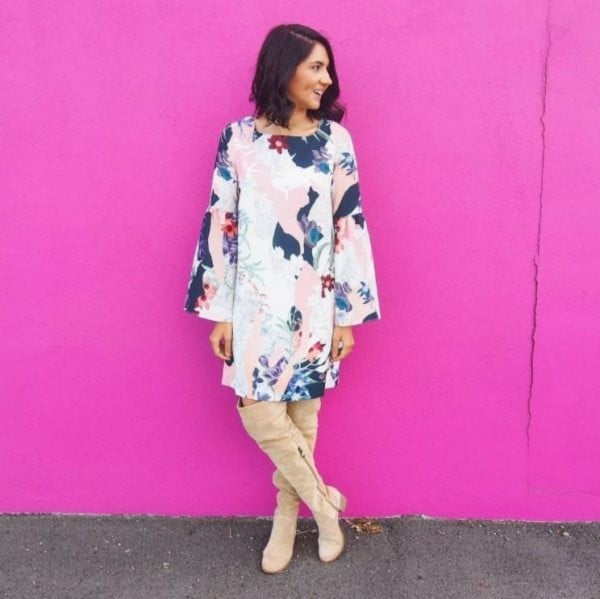 By Alex Paterson.
If you follow me on Instagram, you'll notice that my toes have gone for the Winter. As much as they wish they were on a tropical island, they are just hiding in my boots or anything enclosed.
I very rarely wear open toe shoes at this time of year.
The main reason is that I just don't like cold toes or feet (no pun intended to my upcoming nuptials).
This season, we have seen a return of the over the knee length boot. They do come out every year, but this season seems to have a far greater choice of colours, styles and fabrics.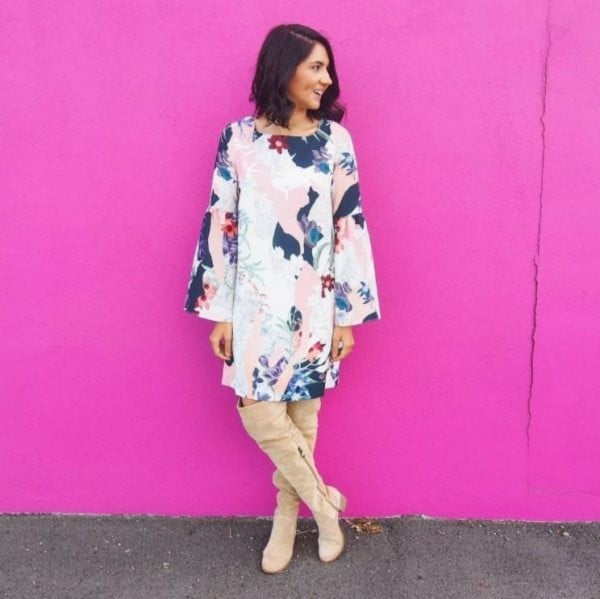 Whattheteacherwears in beige knee high boots. Source: Whattheteacherwears
I am finding that my approach to shoes is changing as I am getting older.
I know I'm not 'technically old' but 21 year old me and 27 year old me have a very different outlook on footwear.
These days, I am going more for comfort over anything else.
I currently have three pairs of over the knee/knee length boots. A pair of flat Target boots I bought a few months ago featured here – perfect for ladies with a wider calf, my favourite boots which are from StyleTread and are a sand colour by the brand Mollini here and my newest pair, which are a black block heeled boot and are by Wanted and are also available from StyleTread here.
Watch Paula Joye show you how to winterise your wardrobe. Post continues after video.