I'm not one to ever describe myself as a fashionista. But if there's one thing I know how to wear, it's a choker.
Step One: Wrap around neck. That's it. There are no other steps. It's easy.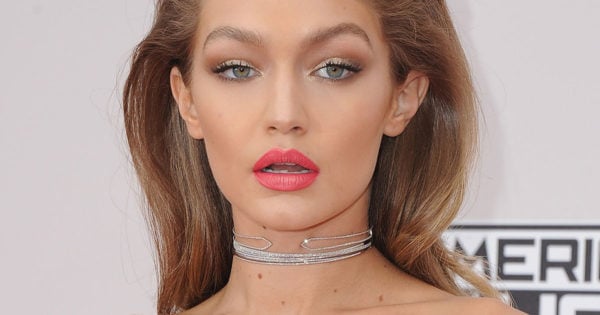 At least I thought so, until the Myer Autumn 2017 fashion launch came along and changed everything.
Because, it turns out, I've been wearing chokers totally wrong. And it's not just me.
EVERYBODY has been doing it wrong.
(I know, it's a bombshell. It's worse than the time we discovered there was a secret meaning behind chokers that no-one ever told us about.)
It all started when the models started walking the catwalk during the Morrison segment of the show on Thursday night.
Yes, they were wearing chokers. But their hair was TUCKED INSIDE THE CHOKER.