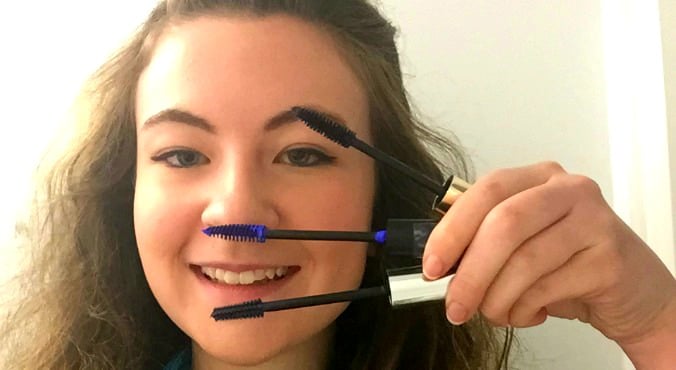 Image: Supplied.
When the words "blue mascara" come up, most immediately think back to the electric blue tube they owned in the '80s or '90s.
Paired with equally vibrant eyeshadow and liner, the look was bold, bright, and if we're honest a little garish and clumpy. It was a look that most (particularly looking back at those photos) were happy to see the back of.
But now it's back and promising to be better than ever.
RELATED: Green eyeliner: the trend you never knew you needed to try
With the tacky and unflattering shades and formulas firmly left in the past, the modern mascaras are stylish, subtle and surprisingly versatile.
But could they really be versatile enough for grown adults to wear on a daily basis?
I decided to put it to the test – in an office setting.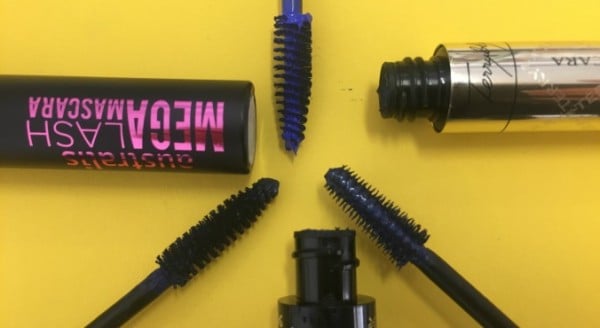 With a slightly overwhelming number of blue mascaras making their way onto makeup counters, I picked three across a mix of high and low brands to try out.
They were Australia MegaLash Macara in Electric Blue ($11.95), By Terry Growth Booster Mascara in #3 ($65) and Ciate Triple Shot Mascara ($32) in Midnight Blue.
1. Australis
Although the electric blue colour is really quite startling at first, it actually goes on softly and subtly, allowing you to build up the colour if you're after a bolder look.
Definitely the brightest of the bunch,  it instantly made my eyes look bluer and wider, which I loved. The actual formula is lengthening without the clumps but not too heavy.