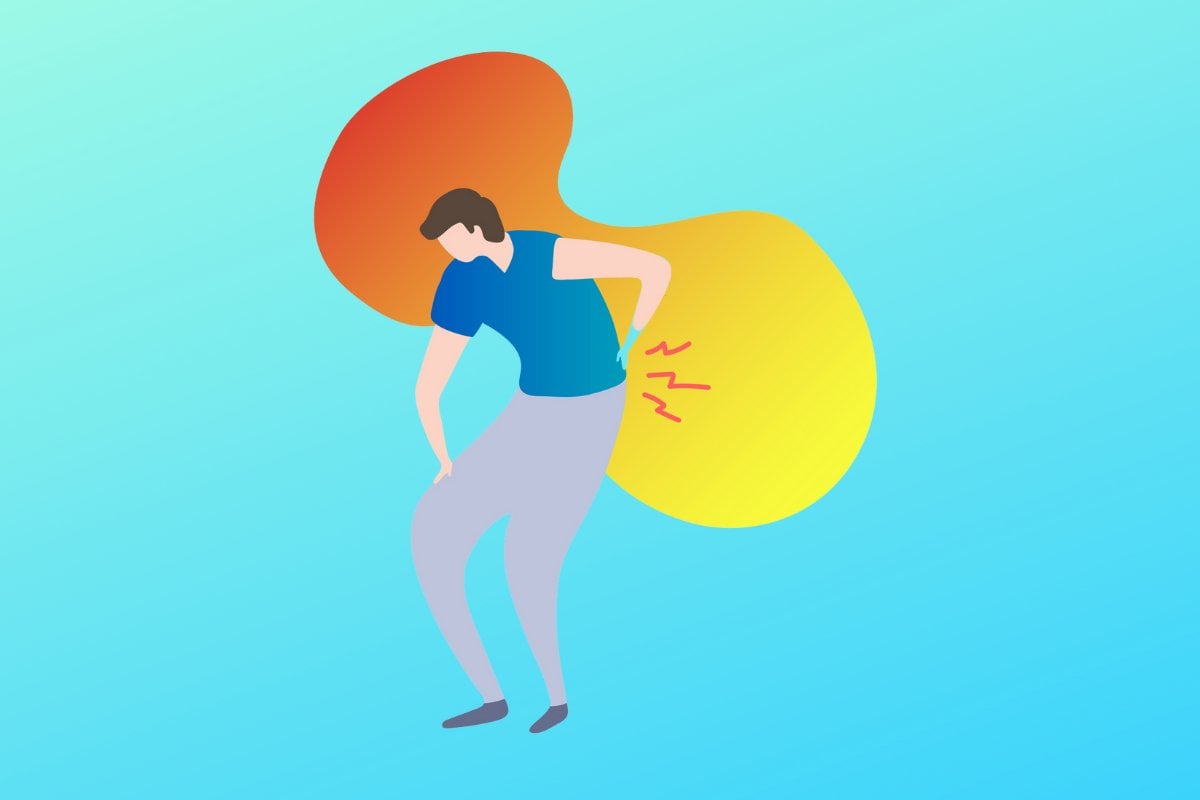 If you clicked into this article, hello! Chances are, you've got lower back pain and welcome to the club.
Lower back pain is the most common muscular skeletal problem that people experience globally. 
And it's a real frustrating one too, if we do say so ourselves. 
Watch: Your bum could be the cause of chronic pain. Post continues below. 
So we spoke to Chloe de Winter, physiotherapist and founder of Go Chlo Pilates who promised to help us understand what lower back pain is and how to fix it. 
Recovery, here we come!
Okay, so what causes lower back pain?
First and foremost, Chloe wants us to know that lower back pain can be caused by many different things and it's always worth consulting a doctor or physiotherapist for advice on your own personal experience.  
That being said, there are a few things to know about lower back pain that can get you on the road to resolving it.
"Lower back pain is multifactorial, so the causes of low back pain are multifactorial, and it's usually a result of many different factors that impact it including emotional, social and physical factors," Chloe said.
"Two identical physical injuries are experienced differently by two people and while there are many injuries to the low back with things like disc bulges, facet joints, and muscle spasm, our experience of pain is not always in direct correlation to that injury."