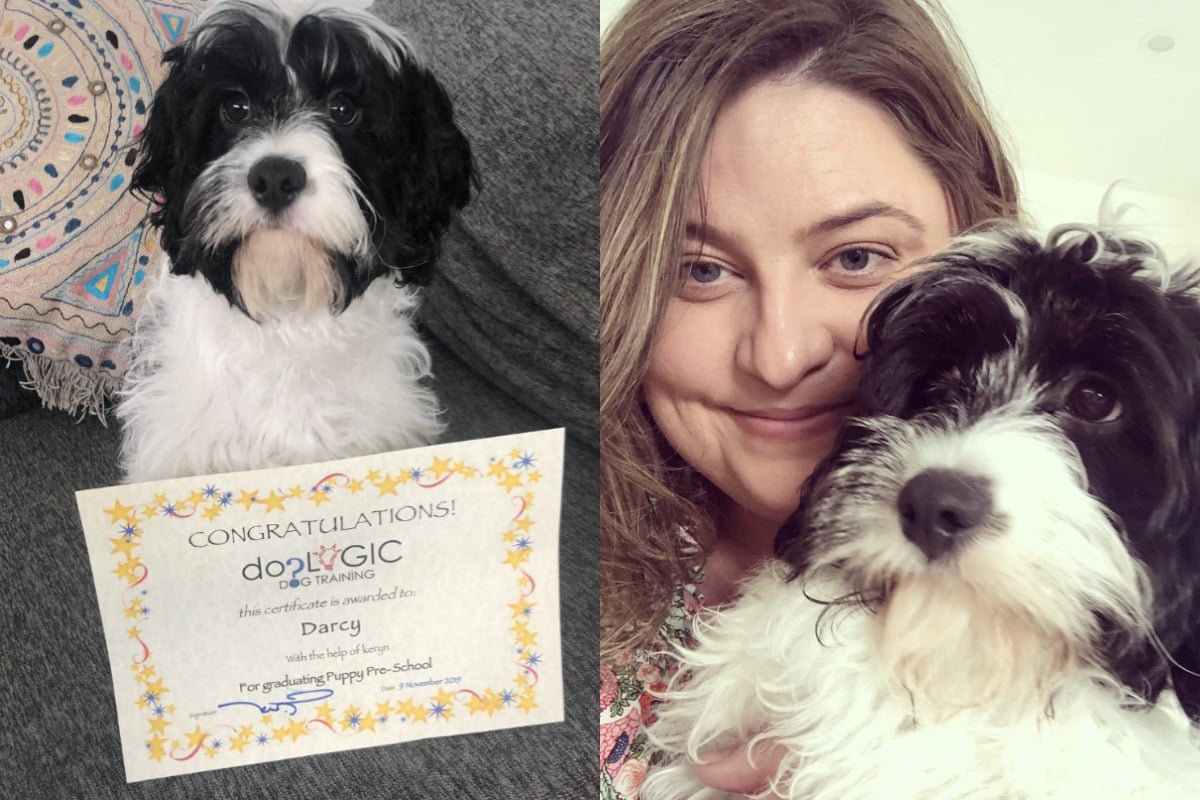 My name is Keryn and I'm a new mum.
I now spend my days cleaning up wee and poo and telling a small cavoodle named Darcy he's a very good boy if he pees on what is basically a giant sanitary pad on the floor.
I've spent hundreds of dollars in the Kmart dog toy section.
I've spent countless hours playing fetch and pretending to hide under a blanket only to emerge again and say "gotcha!"
SIDENOTE: The rich dogs of Instagram are living their best lives. Post continues after video. 
I've had to initiate many conversations about "time outs" and "learning the consequences of your actions".
Here are 6 things every dog owner knows to be true.
1. Pretty much everything you own will be destroyed.
Puppies like to explore the world with their mouths and also their… butts.
That means they'll put a hole in your brand new dress, chew the paint right off your wall, and pee all over your bed seconds before you were about to get in it for a much-needed night's sleep.
It's not their fault.
It's also entirely their fault. ¯\_(ツ)_/¯
2. Graduating puppy preschool is as stressful as getting your children through their Year 12 exams.
Puppy preschool is lots of fun for the puppies.
They get chew sticks and treats and they get to sniff each other's butts.
There's also a woman who they definitely refer to as the "chicken lady" who gives them shredded chicken if they do tricks.
It's a whole different experience for the parents.
We have to teach them the tricks and then we have to hold our breath while we wait for them to perform the tricks in front of all the other dog parents.