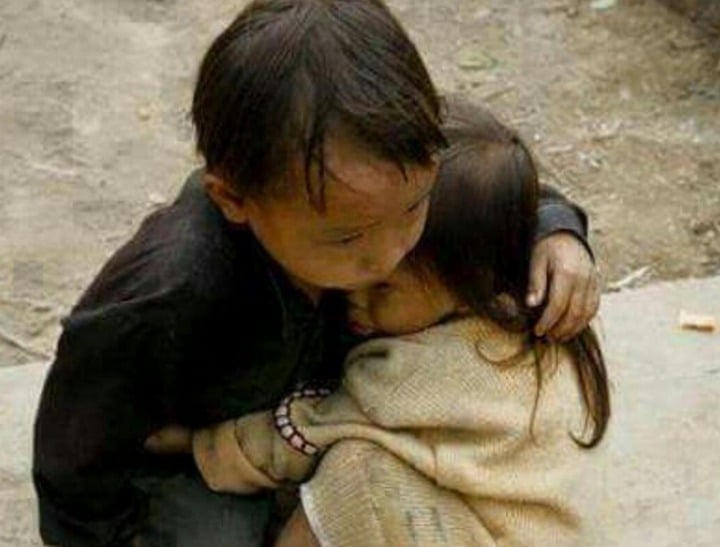 Never share a hoax image ever, ever again.
It's happened to all of us. We pore over a photo on Instagram, like and share an image on Facebook, or retweet a picture on Twitter, only to find out later that it was a hoax. Then we delete it immediately and try to act like it never happened. Exhausting.
These hoaxes are particularly common during natural disasters and other tragedies that touch the world, when people are especially open to images that show humankind at its best.
Remember this photo? It allegedly showed a brother hugging his sister in the aftermath of the earthquake in Nepal.
It's touching. It's moving. It breaks your heart.
But it wasn't taken during the Nepal Earthquake. It was taken years beforehand, and surfaced again during the recent tragedy.
What about this photo, allegedly of an Syrian orphan sleeping between the graves of his parents?