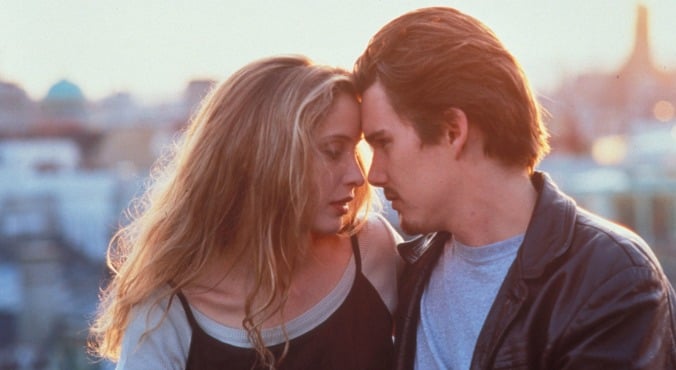 Image: Before Sunrise.
Fact: relationships are complex.
From the outset, there's no telling whether two people can stay together for the long haul — or even make it through a first date. But that hasn't stopped researchers from trying to determine why some relationships work better than others; they've been chipping away at that for years.
RELATED: 16 modern signs your relationship is getting serious
Just this week we've stumbled on two findings that could come in handy for anyone who's currently in a relationship — or who is currently navigating the murky waters of dating.
The science of a great first date.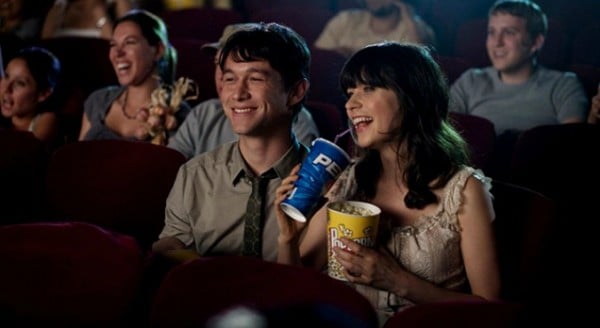 A study by researchers at two American universities has investigated why some couples just 'click' on a first date, and much of it comes down to conversation. Evidently, men and women engage more strongly with different speech patterns and habits.
As The Washington Post reports, women felt most connected when their dates 'mimicked' their laughter (i.e. laughed right after they did); 'interrupted' them to ask questions that showed they were interested; said things that indicated appreciation; and used the word "you". (Post continues after gallery.)
Our favourite on screen couples.
Men were most engaged when their dates spoke about themselves using words like "I" and "me", and the researchers suggest if a woman asked a man a lot of questions about himself, she was possibly doing it to save a lagging conversation. Which kind of goes against everything we've ever been told about dating — namely "Rule 1: Ask all the questions."
RELATED: This is the reason why you dated a jerk.
On the other hand, men felt less connected when their dates "hedged", meaning they punctuated their speech with terms like "I guess", "sorta" and "probably".
So how the hell do you figure out if you date is feeling this mythical 'click'? Apparently, there are some verbal cues to listen out for.