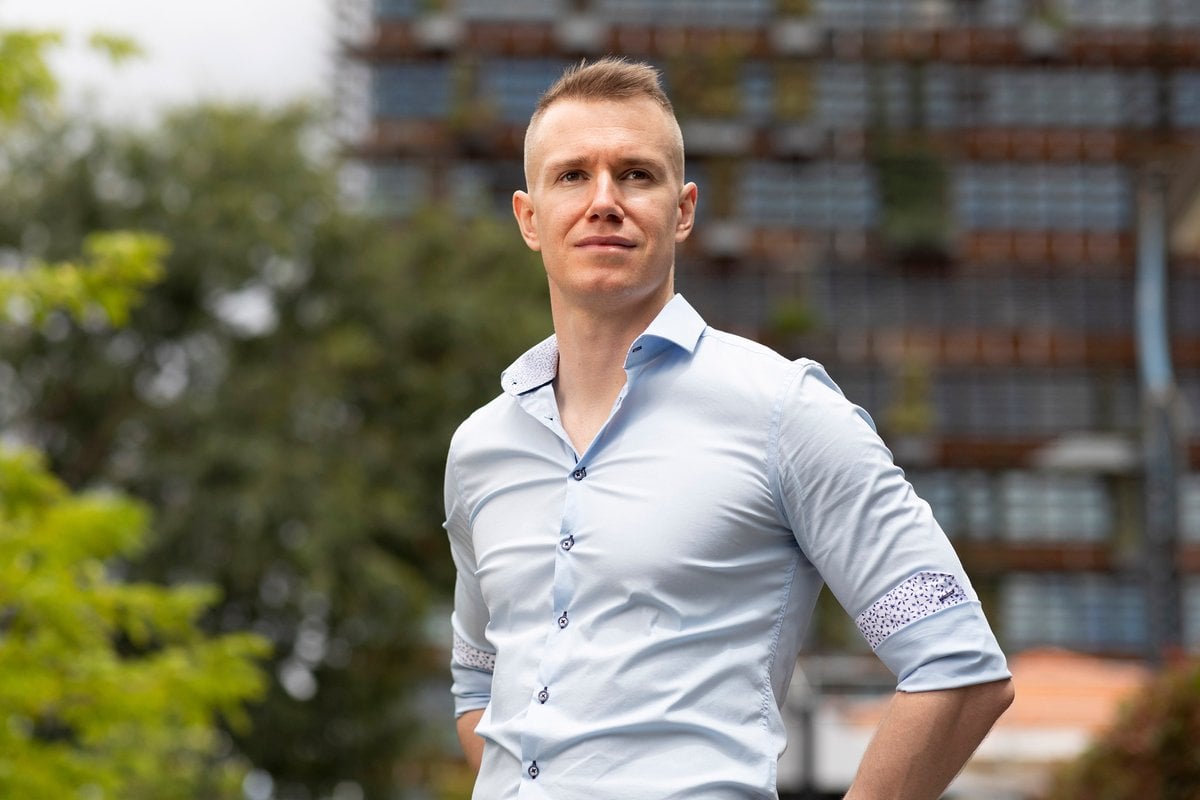 May is Domestic and Family Violence Prevention Month and, at Mamamia, we're sharing women's stories of bravery and courage. If you have the means, please donate to RizeUp to help women and families move on after the devastation of domestic violence.
This post deals with domestic violence and could be triggering for some readers.
As many talks on domestic violence begin, a lot of young men tune out.
No amount of quoting statistics engages my audience, and some might utter the tired cliché of "not all men", inducing eye rolls from nearby women.
These young men aren't cold-hearted or uncaring, but many feel it doesn't apply to them as they "already know" not to hit women.
Watch: Controlling and possessive behaviours are abusive acts. Post continues after podcast. 
Young men don't like being lectured or made to feel they're villains, so getting them invested needs to include tools for them that also improves life for others.
That's why I first frame the conversation about control.
Know what you can and can't control.
Control can be empowering, provided you understand the right kind to strive for. 
A man in control of his health, finances and life mission can be an impressive individual.
But a man trying to control other people or his partner might as well try controlling the weather. He's just setting himself up for anger and disappointment.
Exercise and healthy eating can improve a man's health; just like education and hard work can improve career prospects.
But no amount of effort and dedication can give him control over others, especially a partner.
Some men still attempt it with manipulation and threats, often thinking they've succeeded. Yet a slight deviation from the control just leaves the men enraged and frustrated.
Controlling others makes a man angry. Controlling himself makes a man empowered.