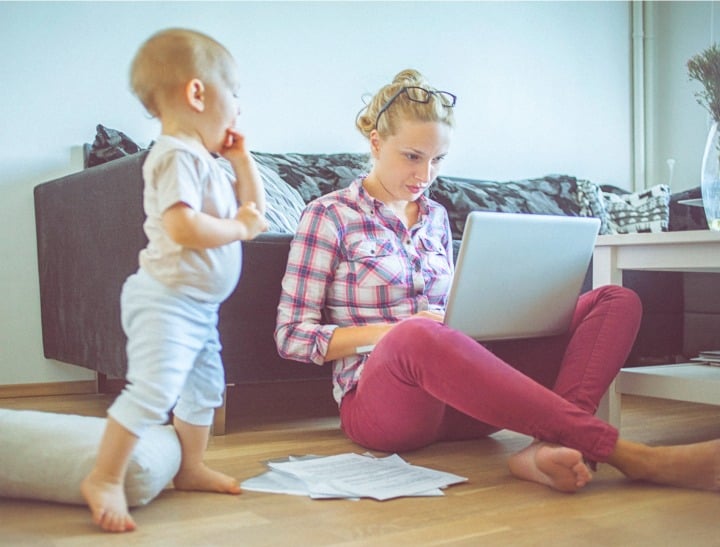 Just over a year ago, I gave birth to my first baby: my creative agency, Dream & Do. In a couple of months, I'll be having my first real-life baby and, to be perfectly honest, I'm starting to wonder how it's going to work managing the two of them together. Listening to Emma Isaacs from Business Chicks speak about business and motherhood at 9 to Thrive last year was definitely inspiring; we really can "have it all" and there are plenty of role models out there killing it. But now that the due date is looming, I'm having trouble bridging the gap between dream and reality.
In an article for Huffington Post a couple of weeks ago, Uldouz Van Eenoo questioned why women still aren't being taken seriously as business owners. She says: "I've since learned that the only person I need to impress is the one staring back at me in the mirror. And yet, like so many, I feel all my defenses rise when I see that look on someone's face, or the tone in their voice which says 'oh, you are a mum with a business? Cute.'"
Supermum, business mother, "mummypreneur" … whatever you want to call them, they're on the rise. According to a report by Dell's Global Entrepreneurship and Development Index, Australia is the second greatest country for female entrepreneurs. In today's globalised, digital world – not to mention the apparent "age of the entrepreneur" – it seems that new mums have freedom like never before, to pursue their interests, passions and exercise those creative and business minds, with a child on their hip. But how on earth do they make it work? Does maternity leave exist when you're the founder and creative director of a start-up?