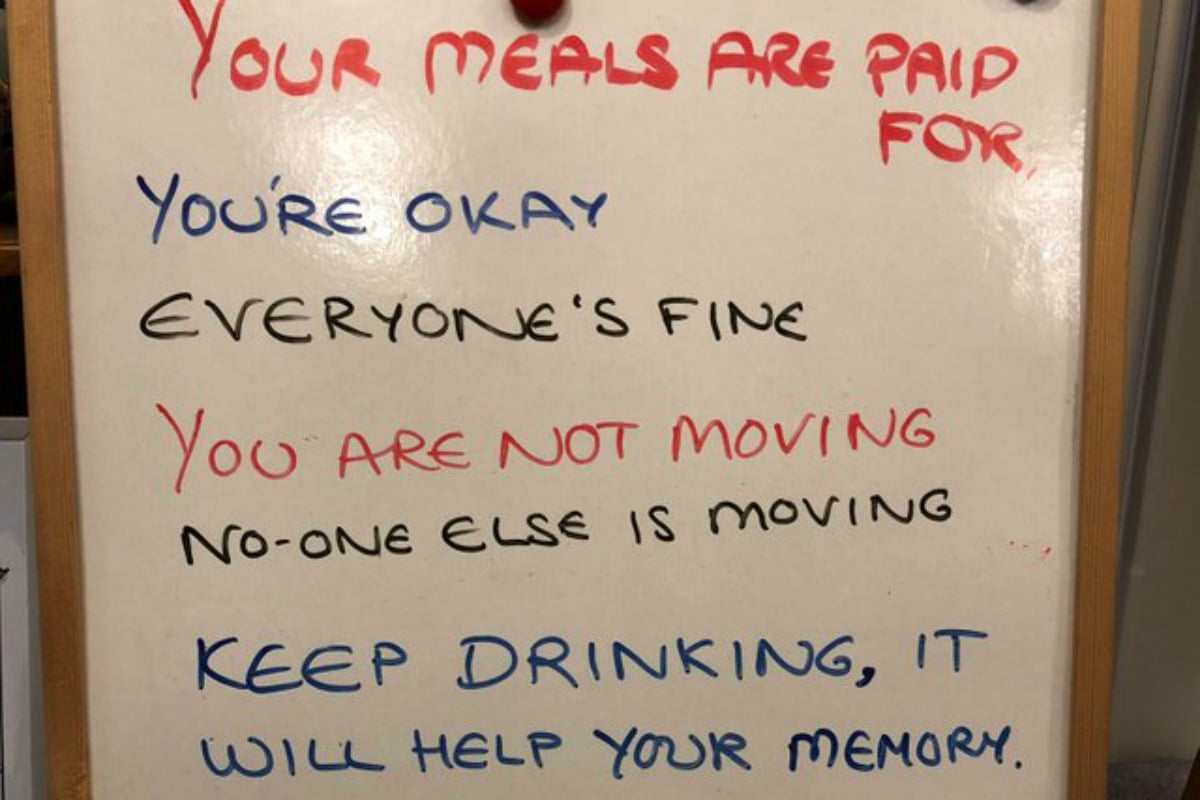 When a woman's elderly mother began to make constant anxious phone calls, she decided to leave her some "words of reassurance".
Writing on a whiteboard left in the living room, the woman's note made a world of difference for her mother who has dementia.
"Your meals are paid for. You're okay. Everyone's fine," the note read.
"You are not moving. No one else is moving," the note continued.
"Keep drinking, it will help your memory. You don't owe anyone any money. You haven't upset anyone."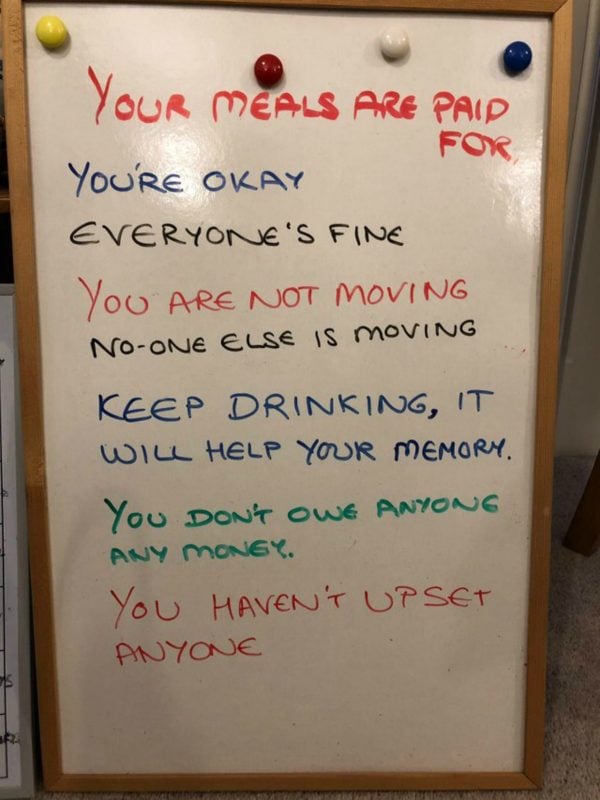 The whiteboard note, which was shared on Reddit yesterday, has since gone viral.
"A simple white board left in her sight line in her sitting room helped to reduce constant anxious phone calls," the post read.
The post, which has been up-voted over 110,000 times has sparked an important conversation about supporting people with dementia.
One health worker commented that the reassurance demonstrated in the woman's note is "hugely beneficial" to dementia patients.