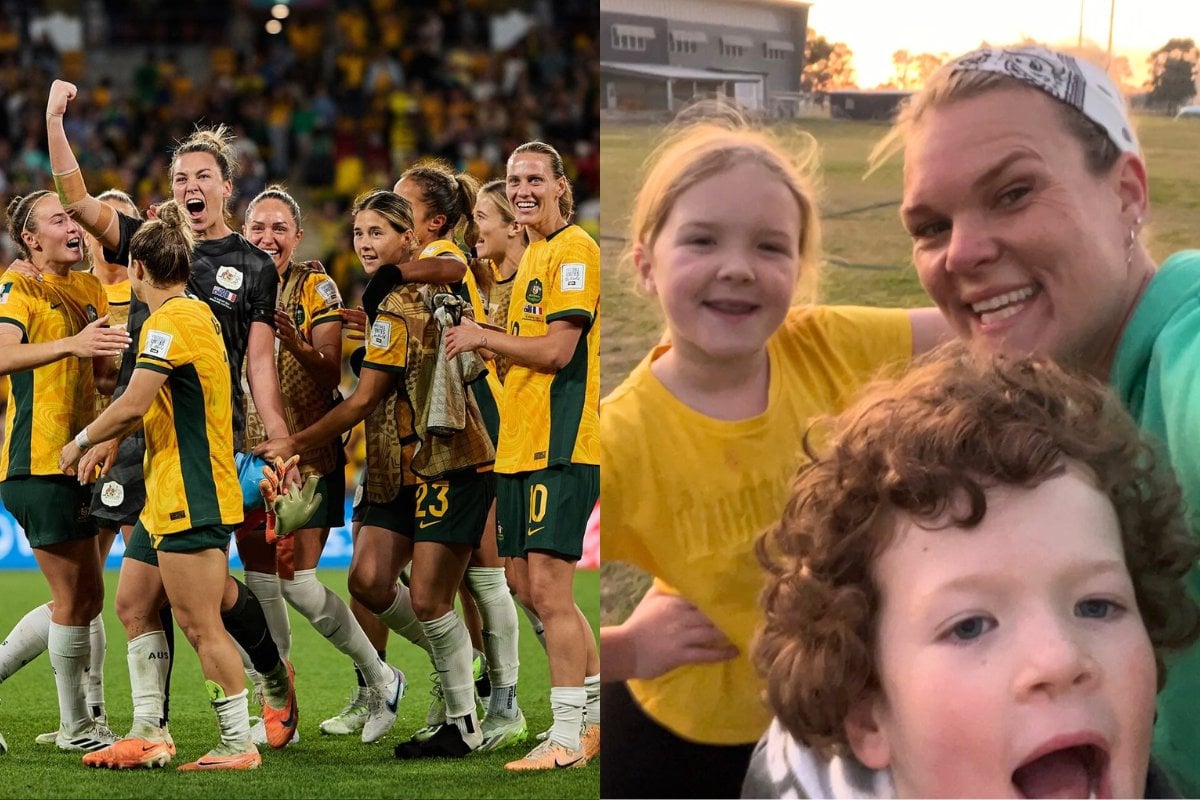 Every Saturday, our 9-year-old daughter joins hundreds of other girls in our area to play netball, as she's done the last three winters.
On the fields opposite the courts, hundreds of local boys play football (the soccer kind). Our 6-year-old will soon be one of them.
My husband and I have never explicitly told our son he can't play netball, or our daughter that she can't play football. We never told them their bodies are biologically programmed to do only the sports the other boys and girls in their town are doing.
In fact, we never told them anything. Each child was pulled to their 'gendered' sport by the tide of the cultural water we swim in. And to be honest, I never really thought to question it. Until now.
Along with the rest of Australia, we've been following the CommBank Matildas' journey in the FIFA Women's World Cup 2023™. From our lounge rooms, we've watched these women dominate the most popular sport in the world with ferocity and grace.
Innate talent and relentless determination. Integrity and passion. Without claiming the Cup, they've won at something much, much more.
These women have lived the reality of 'you can't be what you can't see'. And they've rewritten that story for our girls.
Of course, this doesn't mean that every little girl watching the CommBank Matildas are going to be the next Sam Kerr. That's not the goal of celebrating female representation in sport. The goal is to put an end to the insidious notion that females aren't as skilled at sports as males, and therefore, simply not as interesting to watch.