How many times have you been late to things because you couldn't find your keys?
How many times have you stood outside your house scrambling through your Mary Poppins bag, digging and scraping and cursing the fact that even though technology allows us to unlock our phones with a thumbprint and start a car by pushing a button we STILL HAVE TO USE KEYS.
That was me. Over my life, I've wasted hundreds of minutes and too many anxiety pangs patting my pockets and mentally calculating whether my arse will squeeze through the tiny toilet window because I locked myself out again.
Well, no more friends. NO MORE. Because I have found the key to solving it.
I've unlocked one of my best life hacks yet.
All I needed to do was take a deep breath and grab some hairy balls.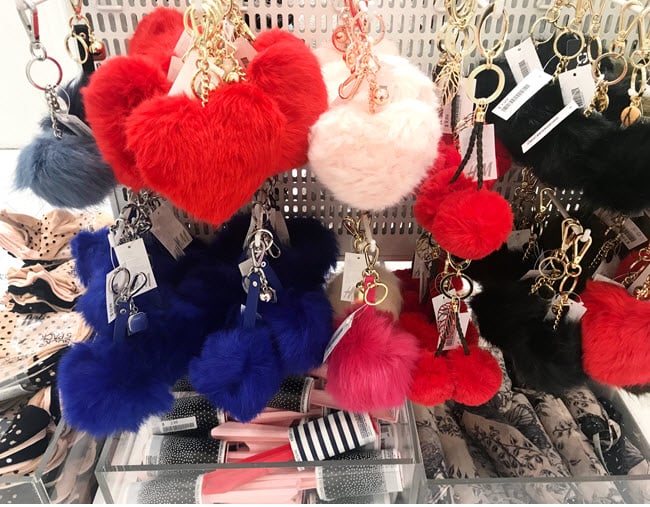 You might have seen a hairy ball or two in your time, and thought, 'Oh how ridiculous, what kind of moron needs an oversized glamour pom pom to accessorise a house key?' But I'm here to tell you that firstly you're a bit judgy and secondly, that hairy ball will CHANGE EVERYTHING.
When I'm digging through my bag, my fingers will find that hairy ball faster than anything.
Amongst the piles of stuff on my dining/side/hall table, the hairy ball sticks out like.....a hairy dogs ball.
Rather than pat my pockets in a panic, I let my ball hang out of my jeans to swing freely in the breeze.
I love my hairy ball so much sometimes I hold it up to my face and let it tickle me. It's lovely.